Romance or dating scams are a genuine and serious threat when you decide to try online dating to spice up your love life or find the love of your life. 
According to the U.S.'s Federal Trade Commission (FTC), the numbers for romance scams in 2022 looked even more frightening than those of 2021. Nearly 70,000 victims reported they were scammed, and the losses recorded hit a staggering high of US$1.3 billion with the median losses at US$4,400. 
In 2021, reported losses from dating scams were US$547 million and was six times more than those in 2017. The median reported losses in 2021 was nearly half of that in 2022 at US$2,400.  
What's really shocking about these romance scam statistics is that not every person who gets roped into a scam takes the steps to report it. Many victims feel embarrassed, are heartbroken because they really fell in love with who they thought was their true love, and fear backlash from their friends, family, and society for "being stupid" for falling for a scam. 
If you are curious about common scams in the online dating world, what scammers do, and more, then read on. I share all in this ultimate scambusters guide! 
Common Scams in Online Dating & How They Work
There are many types of scams in online dating. While you can specifically be on the lookout for these, you need to beware that scammers are smart and come up with variations and brand-new scams that'll trip you up so quickly (because you'll only be focused on the common types of scams).  
Here are some of the common scams so you can get an idea of what to look out for: 
A pay-per-letter (PPL) scam is a very common type of scam, and especially so when the online dating site requires that you buy credits for pretty much every service and action you take on the site – sending a letter costs credits, and so does receiving one, attaching a photo or video, watching a video, sending a sticker, and more. 
These types of scams are usually operated by the online dating site who employs people to create fake profiles with the sole purpose of enticing you so you can continue to use the services so the operator makes tons of money. 
Or, the site uses bots to do the chatting up (saving them from paying a few employees). 
So what does a pro dater get from you? Experiences that you pay for. 
You see, when you go visit the "love of your life," you book a pricey hotel, use taxis or cabs (whose drivers are in on the scam and charge you exorbitant rates), buy dinners and gifts for your loved one, and pay for theaters, events, and whatnot while you spend time with them. 
419 scams are the type of scam where the con artist tells you (once you've fallen for them) that they need to get married as a condition of inheriting millions from a family member who passed away. 
The scammer will ask you to pay for their flight and visa so they can bring the money or gold or whatever to you and so you can live happily ever after. Only, you send the money directly to the scammer who won't use it to pay for an airplane ticket or visa. 
Fake profiles are a very common scam in the online dating world. Any person can create a fake dating profile and then use this to garner sympathy from their would-be victims before they strike. 
Typically, these scammers work hard to earn your trust and they change their stories based on what you reveal about yourself and your life so you identify with them. 
After some time, they'll ask you for money because they can't fly to the city where they need to get their tax return from and once they have it, they'll pay you back. Or they'll ask for money because a family member is sick and needs treatment. 
It's always a "feel sorry for them" situation, and since you love them (or think you do), you feel obliged to help. 
Other Online Dating Scams
Some of the other dating scams are: 
Want to read more about types of dating scams? Check out my guides to: 
What Does a Scammer Do to Their Victim?
In essence, a scammer tells you lies to try and win you over, steal your heart, and earn your trust so they can take money from you. 
Scammers get information from your dating profile, use it to sass you out, and when they have your measure, they strike you where it hurts most. 
Every type of romance scam is deplorable, but one of the worst is the professional dater scam that's morally reprehensible as they get to live large while you willingly swipe your cards until you go home broke and alone. 
How Do You Avoid a Scammer?
You need to be super careful when you think you are dealing with a scammer or when your romance journey is too good to be true. 
Follow these tips to help you avoid a scammer (and remember, the hard work of preventing being a victim of a dating scam falls on you). 
5 Questions to Ask a Potential Scammer
When you think you are chatting to a potential scammer on the online dating site, there are a couple of questions you should be asking. Actually, you should be asking these questions to all your love interests to try to weed out the scammers from genuine people. 
And more importantly, you should be focused on their answers. See if it matches up with what the person already shared with you. You want to look for inconsistencies and a drastic change in tone – anyone who becomes highly defensive, attacking, or tries to soft-soap or manipulate you is up to no good.
A real love interest will be authentic and want you to love them for who they are, because you'll want the same (for them to love the authentic you).  
So what questions should you be asking potential scammers? Ask them: 
Can we have a video call? 

What college did you attend and what was your favorite course or subject? 

What was your family like growing up? 

Tell me about your daily life and your routines? 

Who was your best friend when you were a child?
What to Do If You Have Been Scammed
It's so easy to be a victim of a dating scam, and often, you don't know what to do afterward when the scammer now has what they were after all along. 
You've fallen for this person and believed that you'll grow old together and you were looking forward to meeting them for real, and then this – the scam – happened and they are now blackmailing you or ghosting you. 
It's not easy to lose your romantic partner, but you've lost them. The scammer is already pouncing on their next meal (sorry, victim), and you are stuck grieving the relationship you've lost. 
You may feel caught up in emotions of anger, grief, and sadness, and that's okay. But you should also do the following once you know you've been scammed: 
No one wants to be scammed, but unfortunately, it's a reality. More people get scammed than we actually know about; however, they don't report it. 
The best thing you can do is to beware and practice caution when you use online dating sites. You don't need to rush into love and get hitched tomorrow and have babies by next week. 
Wanna find out how to meet an amazing foreign woman and have experience in International dating, but you have no idea how to start it. Keep calm, we are right here to help! ☝️ Ask Krystyna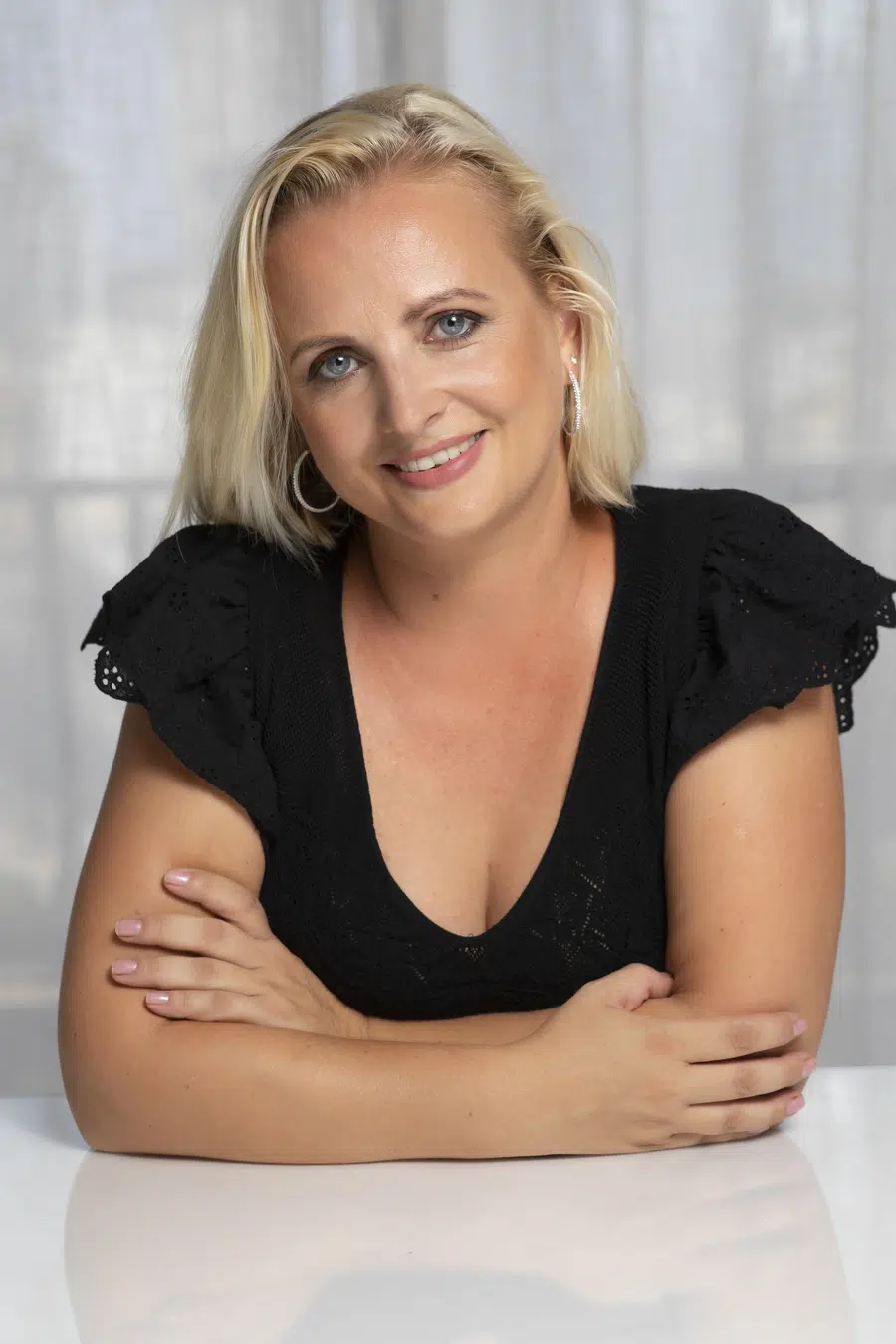 Krystyna is a blogger, coach and iDate speaker. She has been working in online romance and International dating industry since 2012 and is passionate about identifying the romance scam and giving dating tips and hacks. Join Krystyna for the dating service reviews and for finding ways to succeed with dating.
Krystyna focuses on International dating, which involves teaching men communication skills in a cross-cultural environment. She has been featured in many major publications including
DatingAdvice
,
Space Coast Daily
&
SWAGGER Magazine
.
Looking for more information? Feel free to get in touch to ask your questions or give feedback (see here:
Contact Krystyna
).