Opening your email inbox only to see a dozen emails lying there, calling you to join sites, take action, or chat up a storm (coz you're worth it, right) can be quite disconcerting. After all, you didn't sign up for this unsolicited marketing, or did you? 
Dating site spam emails are not quite as innocent as marketing initiatives when you look at them up close. Here's what you may be "clicking" on with spam emails. 
Reasons Why You Can Trust Krystyna
7 Reasons Why Spam Emails From Dating Sites Show Up in Your Inbox
There are several reasons why that spammy letter from some dating app you may never even have heard of has landed in your inbox. 
Here are a few reasons to keep in mind and how to assess what the risk is to each: 
1. Your Personal Contact Information Has Been Sold
When you sign up for anything, from joining a site, ordering a product online, and completing a survey to buying a house or car, your personal information is recorded. 
Those few numbers that identify you and give a means to contact you (cellular number and email) are big business. 
Companies that collect your information may sell that information to other companies for marketing purposes. Sounds harmless enough, right? I mean we all love getting an invitation to a great deal or discount, so what's the harm? 
Hackers may also copy those lists, giving them access to your email, number, and potentially a lot more information once they have gained access to the user settings on those. 
2. Someone Else Signed up to a Dating Service with Your Email
If someone has gained access to your email, they may sign up to services using your email address, which is why the site's emails are coming to your inbox. 
Less reputable sites may not have an email verification process, which is how people can use your email to simply log into sites you've never actually been on.
Sometimes, you'll receive an email telling you that someone attempted to sign into a site you'd never heard of, and the email states that you need to contact their complaints department if it wasn't you. 
However, once you click on the site link, you may be directed to a spoof site where an internet bot will capture your information, which can be used in other scams or to access your banking details. 
Even if the site is legitimate, you may find the email was only sent to get you to click on the site, boosting their internet traffic figures, which is a rather sneaky way to make their site show up in more Google searches. 
4. Accidental Click While Browsing
Many sites have so much advertising that flashes on their landing pages that it is quite possible you clicked on a marketing offer without meaning to. 
The result (if you are logged into the site you were browsing) is that your information is sent to the spam site, where an automatic email is sent to your inbox, making you click a link to go to their site. 
Your personal information unlocks the gates to your life and wealth. A seemingly harmless email inviting you to join a local dating app can be a phishing scam in disguise. By clicking on the enticing link, you may be providing enough information to clever hackers to access your money and personal information. 
These emails may be well written, calling to you by name, and even listing several reasons that are personally relevant why you need to sign up to the dating site. 
A relationship should be built on trust, but there is always the chance that your partner secretly signed up to a dating site, not realizing that your email was used to register on the site. 
The spam emails are then legitimate emails that your partner should receive for using online dating services. The real spam is then that they are fishing for a better catch behind your back. 
7. You Signed Up to a Dating Site Previously
The internet's memory is endless. If you had previously signed up to a dating service, they may have stored your email details. 
While the site may not have been active for several years, their domain name may have been purchased by a new owner, who could also have purchased their mailing list, hence you're receiving new spam emails from an unfamiliar company. 
What to Do About Spam Emails From Dating Sites
If you have a spam filter on your Gmail account, you may be fortunate that these spam emails will automatically be sent to the spam folder. However, some of these are so cleverly worded and linked that the Google bots don't pick up on these as being spam, and the email may land in your inbox instead. 
In this case, you should ensure you DON'T open the email at any cost. The chances of the email containing links to corrupt sites where the rest of your information can be captured are far too great. 
Instead, flag the item, report it to Google, and then delete it. Remember to also clear your "trash" folder to ensure it is no longer in your Gmail or Google Drive. 
Should You Reply to Spam Emails From Dating Sites? What Could Happen?
Spam emails should NEVER be replied to. 
While you may want to email them and tell them exactly what you think of their uninvited attention, it's not worth the risk of a virus, tracking software, or even being counted as a site visitor to do so. 
Sometimes, you may also receive an email that seems to be from a legitimate dating site you are on. 
So for instance, you may get an email that indicates it's from Tinder and that the latest discounts or dating advice is in the email. However, when you examine the sender information you will realize the address is not the regular Tinder address. 
In this instance, the Tinder email header has been cloned, and the address likely belongs to a scammer company that will redirect you to a spam site where your information will be captured. 
Why Is My Partner Getting Spam Emails From Online Dating Sites?
Your partner may receive spam emails for all of the above reasons, but there is also the possibility they have been using a dating app to browse and even chat up single users for their own gratification. This is not a scenario anyone in an exclusive relationship would like to imagine. 
If you and your partner have an open relationship, it would be a different matter as they would be free to look outside your relationship to get their needs met. 
If your relationship is more traditional, your partner having a profile on a dating app (as revealed by the emails) can be considered an act of betrayal or unfaithfulness. 
The Last Spam Email Thoughts
Ensure your email is up to date with the latest Windows or Mac firewalls, and keep your email address confidential when possible. 
If you have to submit your personal email address or contact numbers, ensure you tell the company you don't want the information used for marketing purposes. 
The internet is full of scammers. These individuals prey on the unsuspecting desperate single people through dating sites. Think logically about any communication with a dating site, delete spam emails, never click on an email link, and keep your personal information confidential. 
Interested in more information about romance scams? Then check out: 
Wanna find out how to meet an amazing foreign woman and have experience in International dating, but you have no idea how to start it. Keep calm, we are right here to help! ☝️ Ask Krystyna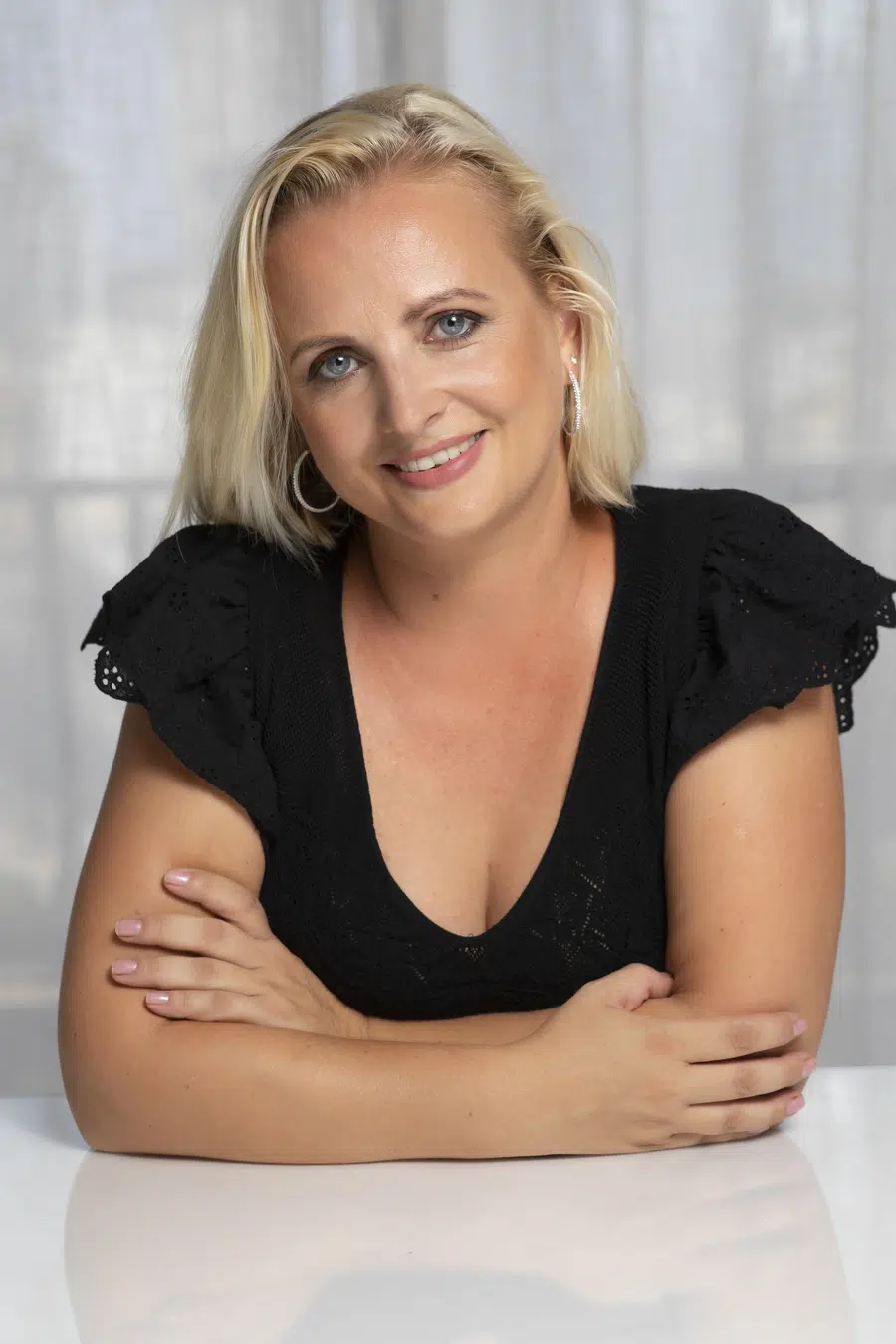 Krystyna is a blogger, coach and iDate speaker. She has been working in online romance and International dating industry since 2012 and is passionate about identifying the romance scam and giving dating tips and hacks. Join Krystyna for the dating service reviews and for finding ways to succeed with dating.
Krystyna focuses on International dating, which involves teaching men communication skills in a cross-cultural environment. She has been featured in many major publications including
DatingAdvice
,
Space Coast Daily
&
SWAGGER Magazine
.
Looking for more information? Feel free to get in touch to ask your questions or give feedback (see here:
Contact Krystyna
).