A long-distance relationship is a romantic relationship in which two people are separated by some distance, mostly physical distance. Usually, the length of the separation varies from months to years and can cause significant problems between partners.
For this reason, couples in these relationships must have open communication with one another so they do not feel neglected or ignored.
If you are in a long-distance relationship, remember that it requires more than a regular relationship since you are not together with your partner at all times.
Do Long-Distance Relationships Work?
There are many ways that couples in a long-distance relationship can stay connected and learn how to make their bond stronger despite being apart. Some of these methods include video chat programs such as Skype and FaceTime.
These relationships work if both parties are truthful and genuine about each other. For the relationship to work, you must put in time and effort. Many couples have tried to work long-distance relationships, but most of them fail. The main reason why these relationships don't work for some people is poor communication. Being in different places eliminates the spontaneous spark that comes when you call your partner to surprise them.
For example, you may only talk to each other on the internet or by phone just because it is easier and faster than actually meeting each other in person. However, this starts to put a distance between you two as if you are living completely separate lives from one another. It can even begin to feel like there is hardly any physical contact and a lack of intimacy in the relationship.
This is why people who try to maintain long-distance relationships should work hard to spend quality time together, even if they can't live in the same place. Success depends on your efforts.
What Percent of Long-Distance Relationships Work?
Most long-distance relationships fail. The distance, job demands, and everyday issues in a relationship can make it difficult for the couple to stay together. But some find ways to see each other often enough and communicate well enough to keep their long-distance relationship going. So what percentage of them work or succeed?
Success means different things to different people. Some people think that if you stay in contact with each other every day, it will help keep your relationship strong. Others feel like making it through the first year is a big accomplishment and not giving up after the first set of problems is what makes or breaks a long-distance relationship.
Interesting to know
50% of long-distance relationships fail. Long-distance relationships are expensive. The distance can improve your communication skill. Women find it easier to adjust to distance and do it better than men.
Following reported statistics, 50% of long-distance relationships work. This means that 50% don't work. Most people base the failure on distance, the loss of connection, physical touch, and mistrust. If you want your long-distance relationship to work, communication is an important aspect. It gives you a better shot at being the 50% of the relationship that works.
No matter how far apart you are, your relationship can work if you put in the time and effort to make it happen. There is no way to know how many make it over the long haul, but it is worth a try.
Long-Distance Relationships in International Dating- What To Consider?
Long-distance relationships are prevalent in society today. It has scaled the heights to international dating where your spouse could be from or in another continent. Although having a relationship that involves physical separation may seem like an added challenge, long-distance relationships can be successful and fulfilling if you make an effort to understand each other.
Here is what you need to consider before entering into an international long-distance relationship or dating.
10 Simple But Effective Tips To Make a Long-Distance Relationship Work
Tip #1. Stay Connected All the Time
Although being apart is tough, you can alleviate the burden of broken contact by staying in close touch with your partner through frequent calls and emails. Never fail to let them know how much you love them.
Tip #2. Plan and Meet Face To Face
If both of you are committed to making your long-distance relationship work, then do not let distance come between you. Work out a schedule, meet each other several times in a year, take trips together whenever possible and try to catch up on all that has happened over the past few months.
Send your partner small, thoughtful gifts that will remind them of you when they are alone or missing you. You can always keep an eye out for things that will make your partner happy; your love and effort count.
Tip #4. Play Games Together Online
You do not need to be physically present with your partner to play a game of cards or chess. You have to let them know about it via emails or chatting regularly. Even though it may not feel like it, you can have a lot of fun playing games together online.
Tip #5. Give Each Other Space
It is perfectly normal to spend some time alone after spending a week or two together. Your partner will need time to recharge themselves, and you should respect that. Plan out your schedule so that both of you get equal time for your activities and when you are with each other. Always remember that a loving relationship needs ample time of togetherness as well as alone-time.
Tip #6. Plan Something Together and Actualise It
If you have planned out a vacation or a birthday weekend, make sure to speak up about it regularly so that there is no misunderstanding between the two of you. You would want your partner to be in the know about where they stand and if there is any special thing planned for them. The best way to assure them is to make sure that they do not find out only when it comes.
Tip #7. Never Ignore Your Partner
When you are with each other, avoid touching topics that might upset or offend your partner. If they have told you earlier that they do not want to discuss anything severe or get into an argument, then make sure to respect their feelings. Do not try talking about topics like your ex, as most people feel bad when the person they are currently dating keeps comparing them with someone else.
Tip #8. Always Understand Each Other
While it is crucial to have a clear communication system in place, it is equally important to understand the concerns and difficulties of your partner. They do not need you to constantly cheer them up or encourage them all the time but be there when it matters most. One step to understanding their problems without getting into panic is listening to them.
Did you know?
Long-distance relationships involve a series of tough choices. Your laptop or phone will be your significant other. The long-distance relationship will give you more time for creativity. Your foundation matters a lot.
Tip #9. Be Patient with Your Relationship
Being in a long-distance relationship is never an easy thing. As such, you need to be very patient as your relationship unfolds. Give it time and see how it fairs.
Tip #10. Believe In Your Relationship
Regardless of your relationship's milestones, you should always believe in your partner. Let them know that you know they can do it. All relationships are complicated, but it's more problematic when it's a long-distance relationship.
A long-distance relationship is a two-way, honest communication about precisely what each person wants and where both people are going. Be prepared to give it your all.
Long-Distance Relationships: FAQs
With the advent of the internet, there are no longer borders or boundaries regarding keeping in touch with someone you love. If you are willing to put forth the effort and make sacrifices, a long-distance relationship can work regardless of the distance that lies between you and your lover.
Before deciding whether a long-distance relationship (LDR) will work for you and your significant other, you should ask yourself if the relationship is worth it. If the answer is yes, give it your all.
Wanna find out how to meet an amazing foreign woman and have experience in International dating, but you have no idea how to start it. Keep calm, we are right here to help! ☝️ Ask Krystyna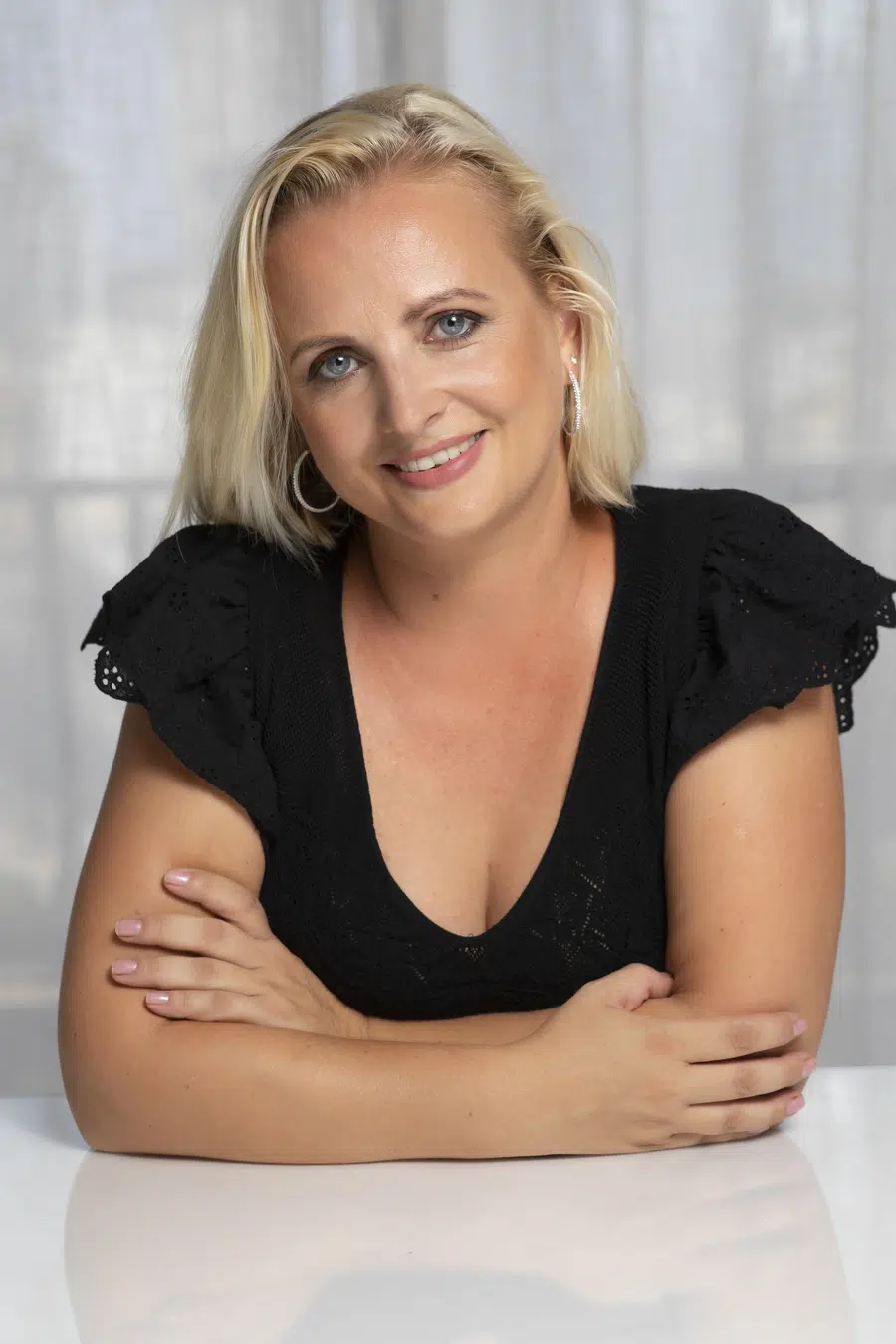 Krystyna is a blogger, coach and iDate speaker. She has been working in online romance and International dating industry since 2012 and is passionate about identifying the romance scam and giving dating tips and hacks. Join Krystyna for the dating service reviews and for finding ways to succeed with dating.
Krystyna focuses on International dating, which involves teaching men communication skills in a cross-cultural environment. She has been featured in many major publications including
DatingAdvice
,
Space Coast Daily
&
SWAGGER Magazine
.
Looking for more information? Feel free to get in touch to ask your questions or give feedback (see here:
Contact Krystyna
).