Dating is an exciting adventure, whichever way you look at it. However, you have to remember that dating someone from a different culture is complex. Different dating cultures worldwide have different appreciations and qualities that make one desirable as a partner. You may not be an expert on the German dating scene, but you want to explore possible love interests.

This article will be very handy. You will get to understand their mindset, perks of dating Germans and all the dos and don'ts. The aim is to help you integrate properly and meet your special someone without many bumps on the road. Read on for some helpful insight about dating a German woman.
What Is The Mindset Of German Women?
First of all, you should know most Germans are more rational than emotional. It can be challenging when you are trying to date them, but also very refreshing depending on how you look at it. It may not be very romantic dating a German woman from the get-go if that's what you are used to. But they will put a lot of effort into getting to know you first before showing you the emotional side.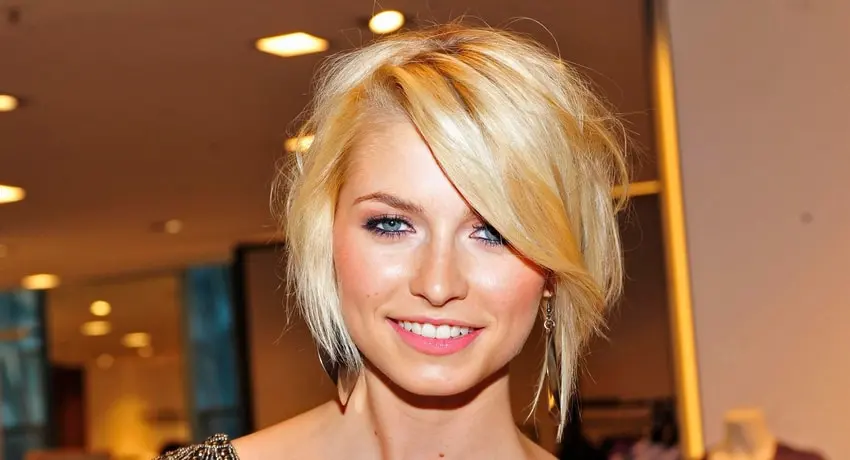 Prepare for direct and honest conversations from your first date. They will speak their minds because they are straightforward women. That is a good thing because if you are not their type, you will know very early on, so no one's time gets wasted. Every dating culture has its stereotypes, which, understandably, you should take with a pinch of salt. But the one recurring trait with these women is they are very punctual. Please show up for your date in time.
What Are The Perks Of Dating A German Woman?
Dating a German woman means exclusivity. They don't mess around, especially when you have defined your relationship and decided to commit to one another. Of course, they expect you to do the same; the worst thing you can do is continue seeing other people while dating them. Family is fundamentally essential; that is an upside if you are looking for a wife and future mother to your kids.
They are also beautiful women; it doesn't matter what type of woman you are looking for, they will fall into that category. They are fun; once you advance in the more serious stages of your relationship, their fun side will be on full display.
You won't likely be living a boring life throughout your dating experience. German women are fiercely independent; they are well educated and goal-oriented. Having such a woman in your life will help you shape many things; it's also easy to plan a future together.
What Is It Like To Date A German Girl?
As you already know, you won't be showing up late for dates ever again. A German girl is a warm and loyal lover; all things considered, you will be in good hands. Your feelings will be heard, and you will be well respected in your relationship. It goes without saying; that should apply both ways if you want a healthy relationship. These girls are not obvious flirts, but it's not because they don't find you hot. It's how things are in their dating scene; you should tone down your flirting; if you do it too much, it might come off as dishonest.
Most German girls are very stylish; some follow western fashion trends. Expect her to show up in anything for your dates, from jeans to heels and a dress. They are also open-minded regarding dating issues. Age will not be an issue; neither is race or nationality; your personality is most attractive.
TOP Stereotypes about German Women
Remember, stereotypes are just that. But the first stereotype you should know is that it's not easy to impress German women. They have an apartment, job, car and anything they might need, so you won't impress her with material things. Most people also believe they are very cold when it comes to expressing emotions and love. Compared to other women, it may be partly true; you will not be getting a lot of romance from them.

They are not very good dancers, that also another stereotype. It's said most of them can't dance, and if they do, it gets awkward and a bit technical. You should not be shocked when you find a German girl with moves because the same is not valid for all of them.
Interesting to know:
not making eye contact while toasting will bring you seven whole years of bad sex. That's what most Germans believe, so ensure you look into her eyes while clinking glasses.
What Do German Women Seek In Men?
Personality matters a lot; it may sound like a cliché, but it is true. Above everything else, have something going on for you; confidence and intellectual maturity will be appreciated. Engage her in intellectual conversations from the first meet; she will be very impressed. Do not say things for the sake of saying; ensure you can walk the walk. Honesty is a big thing; German women love honest and direct men.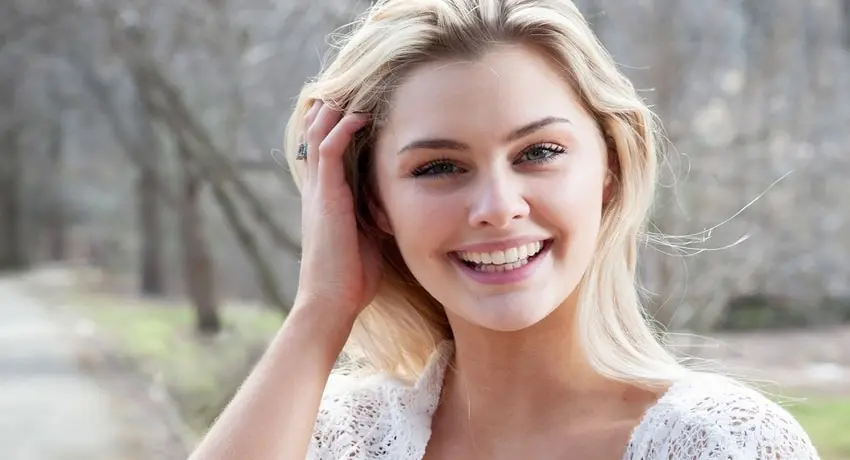 Make her feel loved and appreciated; as much as she might not be flirty, a compliment here and there will work in your favour. Remember to be comfortable with who you are, talk freely about your career, family life and goals.
How to Choose a Reliable and Legit German Dating Site
Online dating is slowly catching on in Germany; people are embracing the new way of meeting partners. You must ensure the dating site is legitimate and offers access to German singles. First, you need to do an online sweep of dating websites; it will help you filter the ones with big question marks. You can rely on the reviews from members; if all you find are complaints, it's best to move on.

You need to consider your budget; most international and even local dating sites are not free. Find out how much they cost and if you can afford it before committing to one dating site. Find out dating niches that you are already part of if you are not new to online dating. It's simpler that way since you already know their advantages and services. Go over the singles profiles to determine what they are mainly looking for and if they fit what you want.
Our Tip: Dating Services to Meet Pretty German Women
Parship.de, Neu.de, and Edarling.de are three top dating sites that will give you access to German women. Most of the profiles are looking for life partners and serious relationships. They are also open to dating foreigners and will give you the best dating experience. Ensure you engage the women and find the ones you are interested in before moving offline.
Parship.de is a European compatibility-based dating site. It's mainly accessed by members from Germany, France, Austria, Switzerland, United Kingdom, and Belgium, among other countries. The website has eleven million single members, and the numbers keep growing each day.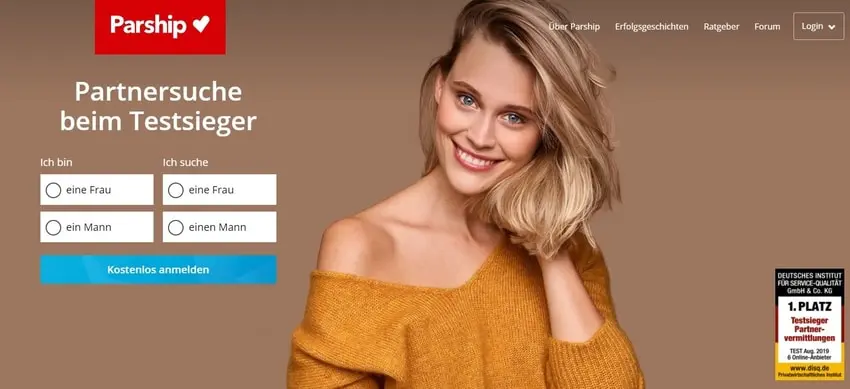 Costs:
Premium lite: three months costs 89.70 GBP, with 29.90 GBP monthly payments.
Premium classic: six months costs 119.40 GBP, with 19.90 GBP monthly payments.
Premium comfort: twelve months costs 178.80 GBP, with 14.90 GBP monthly payments.
The site offers communication services, including exchanging messages. They also have a list showing compatibility levels between you and other singles and regularly updated partner suggestions. You can send an icebreaker or a smile to any profile you are interested in. Their services are competitive and very effective.
You will have access to millions of German singles looking for love and dating the same as you. The profiles are legit; the chances of getting scammed are very slim. It's also the most affordable way of dating internationally.
ElitePartner.de is one of the leading dating websites in Germany. It receives sixty-five thousand new members weekly. It boasts of having educated members, with more than eighty per cent having university degrees. There are thousands of success stories linked to the dating site.
Costs
How much the premium membership costs depends on which product you choose. You can choose from the following three variants:
Premium Basic – the term is 6 months and the cost is 79.90 euros per month. You pay an annual amount of 479.40 euros.
Premium Plus – the term is 12 months and the cost is 58,90 Euro per month. You pay an annual amount of 706,80 Euro.
Premium Comfort – the term is 24 months and the cost is 39,90 Euro per month. You pay annually an amount of 957,60 Euro.
You can browse all the profiles and initiate interactions as a premium member. You will also get twenty possible matches every day. You can send smiles and likes and upload photos or view photos on the profiles that interest you. All your communications will be well covered, and they offer advanced searches.
The app is highly rated; you will receive quality services. There is a large number of singles, which doubles your chance of meeting a possible match. It has an app that is free to download and the best for convenience.
Edarling is a European online dating service that aims at connecting serious singles looking for relationships. It has over twenty million members, and twenty thousand new members register every week. It was launched in Germany in 2008 and had been doing great since then.
Costs:
To access all their services, these are the three memberships to subscribe to.
Premium: three months costs £120, six months costs £180 and twelve months costs £408.
They offer suggestions for suitable matches based on profile compatibility. You can see all the visitors to your profile and send a message if you are also interested. The communication services mainly favour the paying members. You can upload photos to build your profile and attract more suitors.
They have a detailed security policy to look after member's privacy. You won't likely be encountering romance scams on the app. The registration process is free and effortless, and they have a functional mobile app. The millions of singles should also be a reason to join the dating service. Their profiles are also quality and very detailed.
Meeting a German Woman: What to Consider
You should consider showing up on time when you are meeting a German woman. Although there are no set rules on what to do on the first date, definitely manage your expectations and proceed with her pace. Since most of these women don't rush into relationships, it might take a while before you are official. Be patient and persistent and do not be too clingy; independence is an attractive thing for them.
Read also: Our Pros and Cons of Dating a German Woman
Did you know? Germans are perceived to love rules, structure and organization. The country has many rules that apply to all aspects of life, and the people like it that way. The attachment to law and order is a stereotype with some truth to it.
Wanna find out how to meet an amazing foreign woman and have experience in International dating, but you have no idea how to start it. Keep calm, we are right here to help! ☝️ Ask Krystyna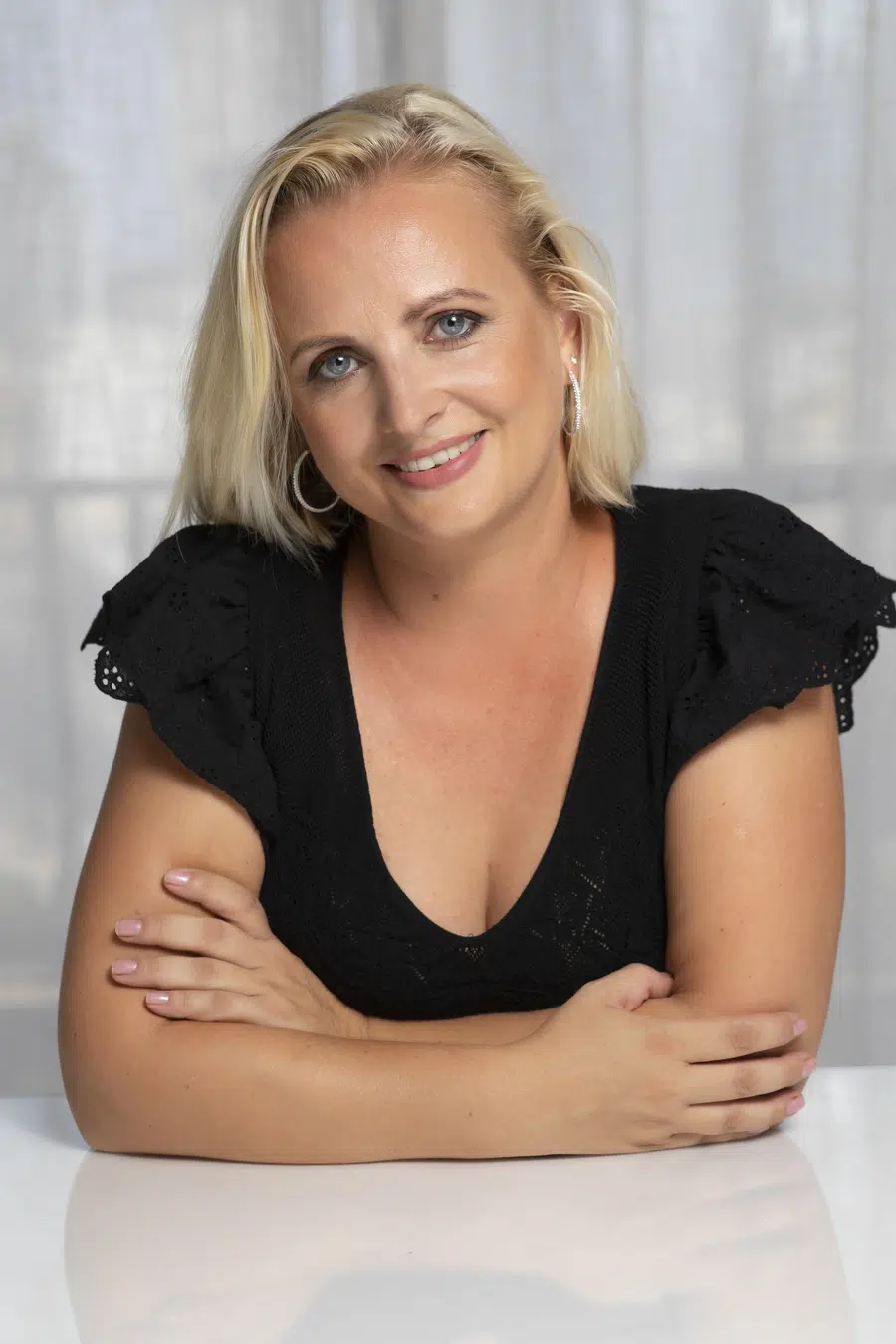 Krystyna is a blogger, coach and iDate speaker. She has been working in online romance and International dating industry since 2012 and is passionate about identifying the romance scam and giving dating tips and hacks. Join Krystyna for the dating service reviews and for finding ways to succeed with dating.
Krystyna focuses on International dating, which involves teaching men communication skills in a cross-cultural environment. She has been featured in many major publications including
DatingAdvice
,
Space Coast Daily
&
SWAGGER Magazine
.
Looking for more information? Feel free to get in touch to ask your questions or give feedback (see here:
Contact Krystyna
).