Have you ever wondered about dating a foreign lady who hails from Germany? There is something strangely beautiful about a stern German lady. Yet, there are also so many stereo-types flying about regarding just what a German woman is like. 
Fortunately, I've got you covered with an in-depth guide on the characteristics of a German woman. 
What Are German Women Typically Like?
Initially, your German date will seem standoffish. She won't want you in her personal space on the first couple of dates. Don't worry; she'll warm up if you play it right. 
Other basic characteristics of German women include: 
They are beautiful and well-groomed.
A German woman will always be neat as a pin. She'll put in that extra effort to dress perfectly, while she also spends a little more time on hair and makeup. She will want you to also look your best and be well-groomed, so neaten up your whiskers.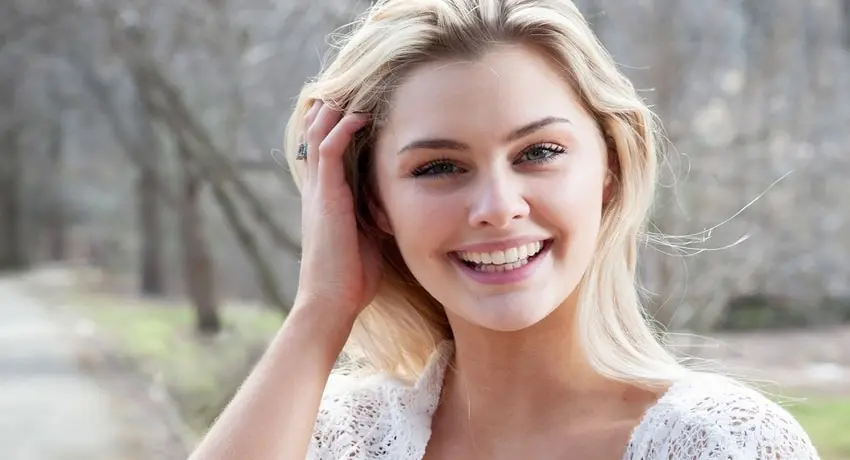 They expect you to have manners.
German ladies don't like men who lack manners. Likewise, a German lady will never be uncouth or ill-mannered. She will expect to be treated like a lady at all times. 
They love food and cooking.
German ladies learn to cook from childhood, so your German girl will want to cook for you and spoil you with rich dishes such as butterkuchen. 
Pragmatic partners do better than overly romantic ones.
Your German lady will be more pragmatic and interested in a partner who can logically and practically make decisions than one who has airy-fairy dreams and is romantic. 
They respect punctuality.
German ladies prefer to be punctual, and if you said you'd pick her up at 8 p.m. ensure you are there at 7:55 p.m. instead. Your German lady won't keep you waiting either. 
What Are Typical German Facial Features?
German ladies can be fair haired, honey blonde, or brunette with brown eyes, blue eyes, or even green eyes. So while the typical Aryan look does exist, your German lady may not fit the stereo-typical features.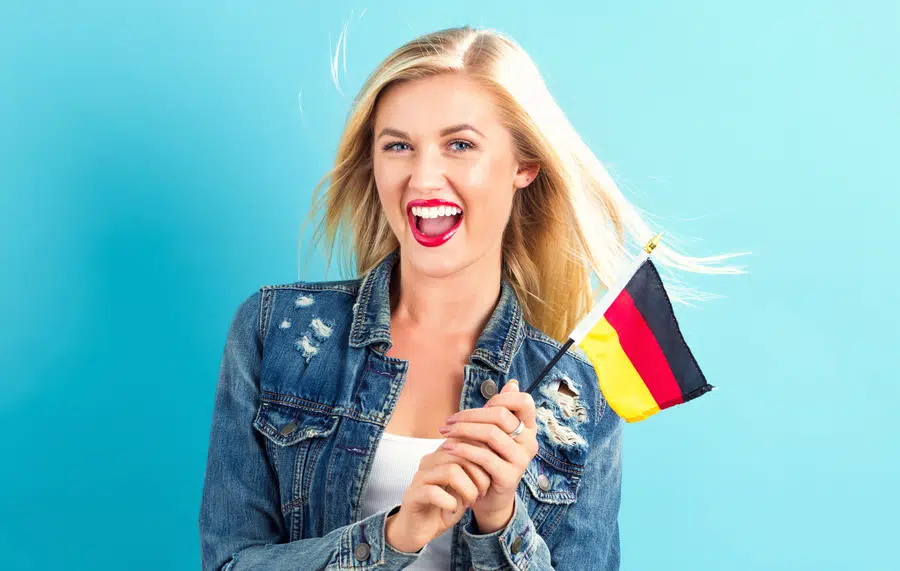 What is typical of German ladies is a harder jaw line, more pronounced chin, firm cheek bones, and pale skin tone. German ladies also wear understated makeup so their natural beauty shines through. 
What Is a Typical German Woman's Personality?
German ladies are intelligent, honest, open, and calm. Your German girlfriend won't have a rip-roaring fight with you in public. Her nature is far too reserved and calm for that. She will love adventure, and she's always up for something new to try and new places to see. 
Your German partner will be fiercely loyal and supportive. She will be devoted to you and focused on family in addition to a career. German ladies are fun-loving, and she will want to go out over weekends. 
Being honest and upfront about your intentions will also win her as German women have a blunt and honest nature. 
German Stereotypes: False or True
Of course, there are always stereotypical thinking paradigms that proliferate the internet. We are quick to group someone as having to conform to an idea of what their nationality is like. Not all Italian ladies are passionate, and some Japanese ladies may be very forward. It all depends on the lady's unique nature and what her life experience has been. 
The same holds true for German ladies, and here are a few stereotypes that may or may not be true for your German love. 
She'll be brash and unfriendly.
Nope. Just because she's German doesn't mean she will be rough and cold. Instead, many German ladies are really warm-hearted and known for their quick intelligence.
She may be more interested in discussing deep topics than casual chit-chat, but you're not going to spend your whole life together discussing the weather and "what's on special," right? 
Okay, this is a clear stereotype. Your German lady love may be a good cook, if you like traditional German food. German girls learn to cook in the family home, but German cuisine isn't for everyone. 
Most Germans are very private, and they don't show affection in public. However, if your German woman has been raised abroad or has traveled extensively, she may be into public displays of affection, so don't throw away your hugs and kisses yet. 
She won't find you funny.
Germans are known not to share in a broader sense of humor. Like many eastern European countries, the German population doesn't like frilly humor, but she may surprise you with the occasional joke. 
She'll be your friend for life.
If you make an impression on your German woman, even if things don't work out, she'll be a friend for life. Germans are known for cultivating life-long friendships, if you manage to make it past their tough exterior. 
Dating German Women: TOP 3 Tips
If you've got your heart set on winning a German lady's heart, I've got three great tips to help you on your heart's journey:
When dating a German lady, keep your word, no matter how small a thing is involved. If you say you will be there to pick her up at 10 a.m., be there. If you promise to take her out this weekend, move hell or high water and take her out. 
Calling her after the first date is a mandatory exercise in proving you're a man of your word. Don't wait for her to make the first move, and don't let distractions get in the way of showing her clearly what your intentions are. 
Any woman thrives when she knows she can trust her partner, and by keeping your word, you prove to her that you are trustworthy. 
2. Be Honest in All Things
Germans have little tolerance for dishonesty. Even little things like sneaking off early from work won't impress her. Instead, it'll make her doubt you. After all, if you can cheat your boss, what stops you from cheating her? 
Show honesty in all things. Tip generously, speak kindly to all, and never lie about anything. 
What may be a challenge to you is that she will honestly tell you what's wrong with you and how you make her feel. She will expect the same from you. If you aren't 100% happy with the relationship, you should speak up and say what's bothering you. Brutal honesty is sexy in Germany. 
3. Ditch Chauvinism and Being Macho
German ladies don't want a knight in shining armor, and they don't like a man who tries to do everything for them. They are highly intelligent, and they are used to being seen as equal to German men.  
If you're going to enter a relationship with the goal of having a barefoot-in-the-kitchen-and-pregnant wife, you are out of luck. Your German lady will happily split living costs, share in expenses, and bring her part with earning an income, and she'll want to pay her way when going out. 
While you can offer to pay for a meal, she will insist on paying for drinks or the next outing will be her bill to pay. Be cool with it, or lose out. 
Our Tip: parship.de Is the Best German Dating Site
For meeting your dream German woman, parship.de is the best German dating site, and you can check out my detailed guide on German dating for more information. 
Chat with German ladies in English or German (brownie points if you speak the language), and meet your ideal German woman to woo and win over. 
Parship.de requests members to fill in a detailed personality questionnaire – called the Parship Principle – so the platform's algorithm can find the best compatible matches.
There are 3 Parship membership options: 
Final Thoughts on Dating German Ladies
Dating a German woman is an exclusive commitment, and while there will be some challenges, you are in for the relationship of a lifetime with a loyal and supportive partner. 
Wanna find out how to meet an amazing foreign woman and have experience in International dating, but you have no idea how to start it. Keep calm, we are right here to help! ☝️ Ask Krystyna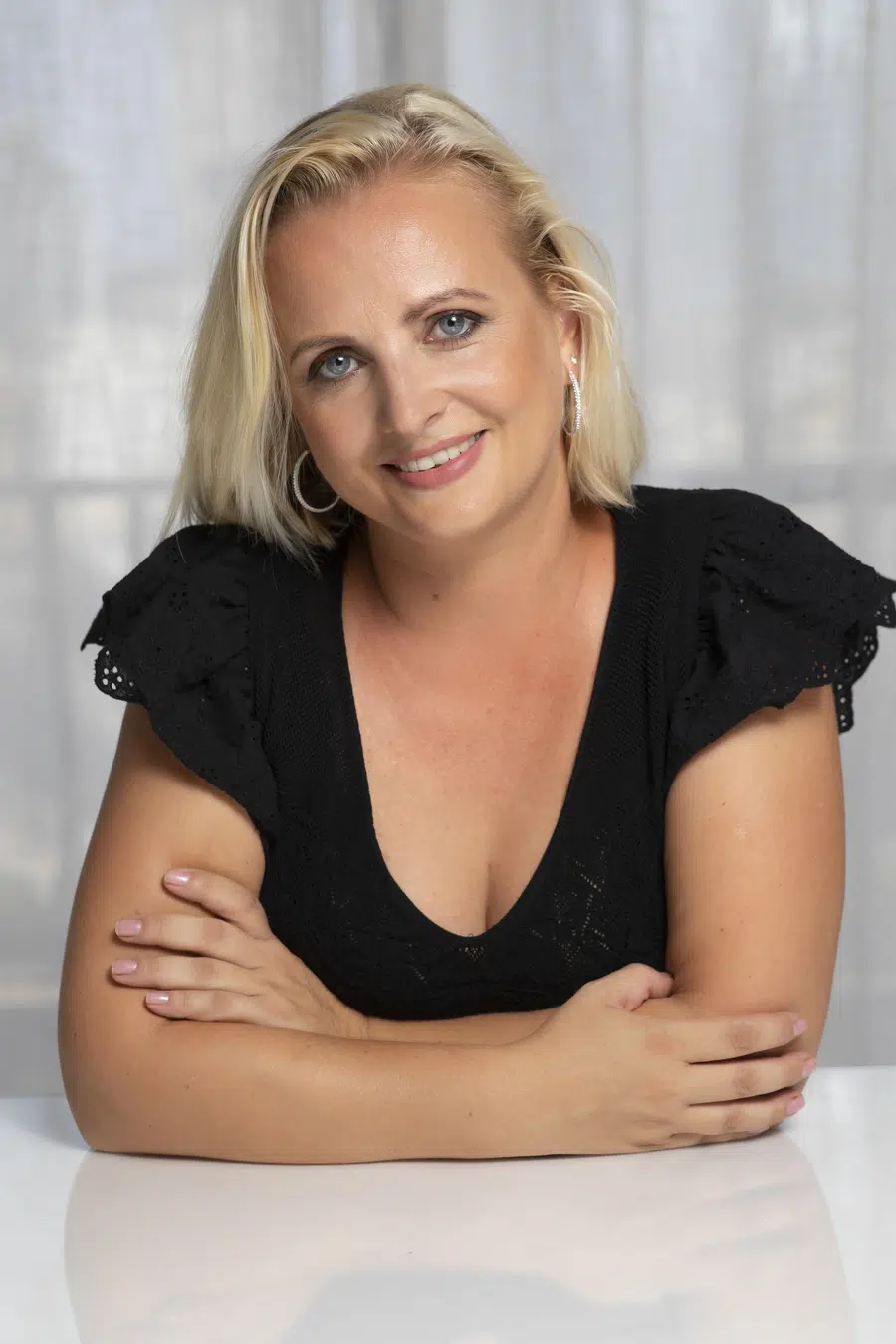 Krystyna is a blogger, coach and iDate speaker. She has been working in online romance and International dating industry since 2012 and is passionate about identifying the romance scam and giving dating tips and hacks. Join Krystyna for the dating service reviews and for finding ways to succeed with dating.
Krystyna focuses on International dating, which involves teaching men communication skills in a cross-cultural environment. She has been featured in many major publications including
DatingAdvice
,
Space Coast Daily
&
SWAGGER Magazine
.
Looking for more information? Feel free to get in touch to ask your questions or give feedback (see here:
Contact Krystyna
).