Okay, so before we dive straight into the good stuff. Here's a bit of a backstory. When I met my hubby more than a decade ago, he wasn't the romantic he is today. He was utterly hopeless when it came to flirting, and he always seemed to find these silly, cheesy pickup lines that made me cringe, let alone swoon. 
We met while working at the same agency, and his flirting game was average at the time. Eventually, he realized flirting was much more involved than simply sending a copy-and-paste text or throwing an empty one-liner like Joey from Friends "how you doin'?"
I am happy to report that after marriage and two beautiful children, my hubby is still able to make me weak in the knees with his new and improved flirtations, whether they're delivered face-to-face, over text, or a note left in my handbag (I love these). 
Before we get to these flirty questions, let's take a look at why it's important for people in relationships to flirt with one another.
Why Is Flirting Important for Relationships?
I think many people don't realize the benefits of flirting, and this applies to long-term couples as well. Flirting is most certainly not a new development in the modern dating world. It's been around for decades (ahem, Marilyn Manroe made flirting look like an art). 
Here are just a couple of reasons why flirting is essential for relationships:
When the "chase" is on, or you start dating, there is a lot of flirting that happens between the two of you. It's almost like a game, where each partner is trying to find out what turns the other one on (or off).
If you've been in a long-term relationship (like me) and you feel like the spark is fading, it's time to pull out the flirtations again. Flirting with your partner reignites that passion you once shared.
How do you feel when someone flirts with you? You feel good about yourself, don't you? And why shouldn't you? 
After all, you deserve it. Flirting makes both of you feel good.
You feel sexy, attractive, and wanted, and your partner feels satisfied and excited by your blush and knowing they made you feel good.
Keeps the Friend Zone Away
I feel sorry for couples when they say, "oh, he/she is like my best friend." Friendship (platonic relationship) is essential, but a happy relationship needs more than that. I am not saying that you don't love your partner, but you can't let your relationship slip into the friend zone. It needs to be more.
To keep your passion alive as a couple, you must show you are still attracted to one another by flirting.
How to Comfortably Ask Flirtatious Questions
There's definitely some skill involved when flirting, so here are some tips on how to ask flirtatious questions:
45 Great Flirting Questions Women Love to Hear
Here are 45 of the greatest flirting questions women love to hear:
Flirty Questions to Let a Lady Know You Like Her
Flirty Questions for Your Wife
Flirty Questions to Get Your Geek on
Flirty Questions to Ask Shy Ladies
Flirting is more than just trying to '"seal the deal." When we flirt, it creates a positive relationship and is excellent for our well-being. It's a boost of confidence for both partners, and it releases dopamine, a hormone that makes us happy.
Maybe your relationship is in a rut, and all your convos revolve around the kids, work, or the in-laws. Or perhaps you're in a new relationship that feels very tense and awkward. 
If this is the case, then you need to start flirting with one another. 
My husband and I have a lot of fun with our flirtatious questions, and it really has done wonders for our marriage.
P.S. Almost any question can be flirty, if delivered in the right – non-creepy – way. 
Wanna find out how to meet an amazing foreign woman and have experience in International dating, but you have no idea how to start it. Keep calm, we are right here to help! ☝️ Ask Krystyna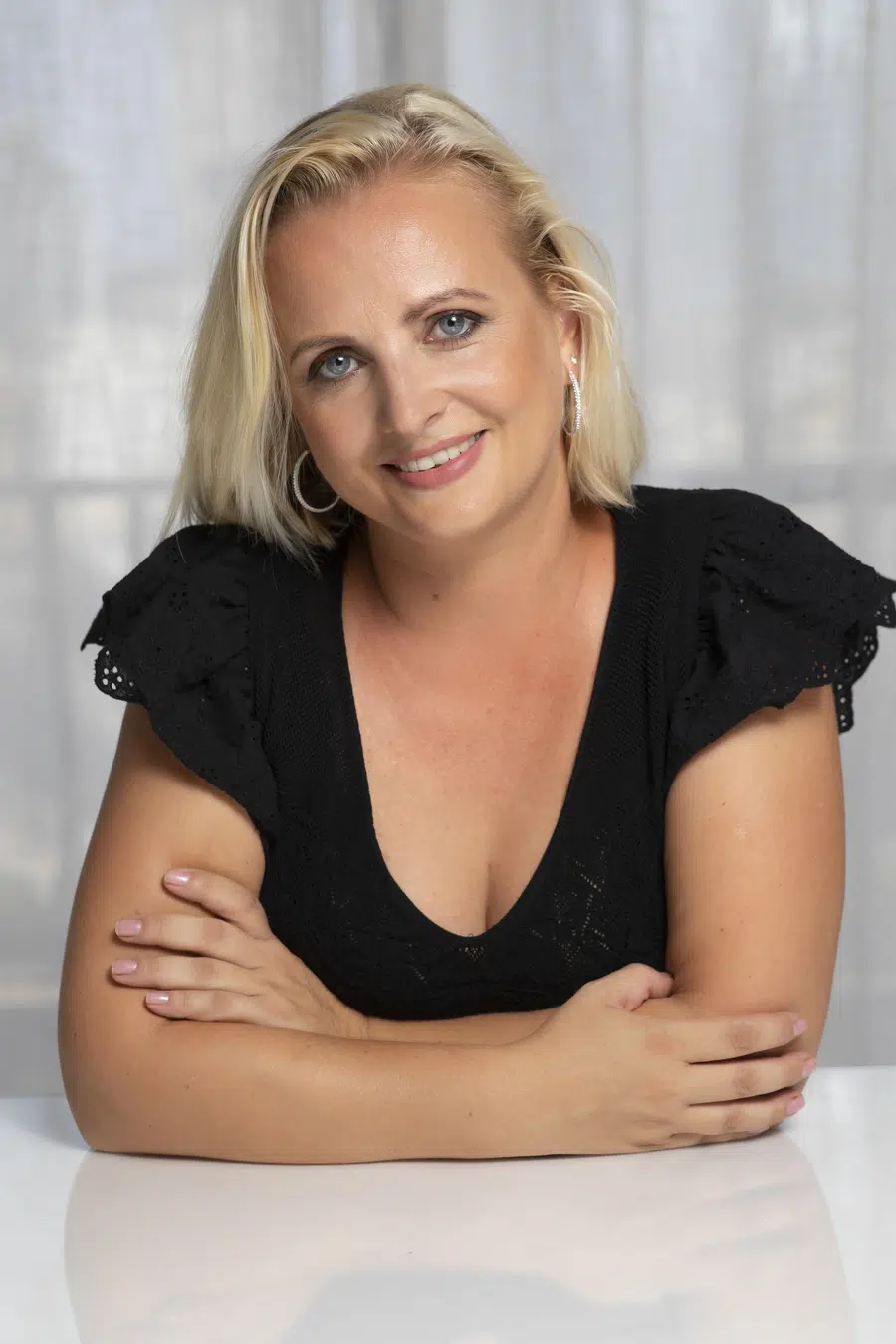 Krystyna is a blogger, coach and iDate speaker. She has been working in online romance and International dating industry since 2012 and is passionate about identifying the romance scam and giving dating tips and hacks. Join Krystyna for the dating service reviews and for finding ways to succeed with dating.
Krystyna focuses on International dating, which involves teaching men communication skills in a cross-cultural environment. She has been featured in many major publications including
DatingAdvice
,
Space Coast Daily
&
SWAGGER Magazine
.
Looking for more information? Feel free to get in touch to ask your questions or give feedback (see here:
Contact Krystyna
).