A lot of people want to know when is the right time to move on from dating to a relationship. Others, again, will argue that when you're dating, you may already be in a relationship and not be cognitively aware of it.
But how does that work? What's the difference between going on dates and being in a relationship or being an item?
This differs for many, but there are signs you can look for to tell you whether you are on your way to becoming a serious couple or that you may be one already.
Establishing The Difference Between Dating And a Relationship
Before you start evaluating any specifics, you need to understand your and your date or partner's understanding of what dating is and what a relationship is.
For some, it is the same thing because they are not looking for anything more. However, for others it's just the beginning of great things to come.
How do you and your partner view dating and relationships?
If we were to look at a more common outlook, a relationship is something that is more serious and permanent than dating, and if that's what you are trying to establish, you can use the following signs to evaluate your own relationship with your current partner to see where you stand.
Keep in mind, though, that it's not only your views that are important but also your partner's — it's no use trying to define something two individuals are involved in on your own. But looking into it is a great starting point.
Trust forms the foundation of most relationships — even those that are not romantic or related to any kind of dating. Friendships require just as much trust and so do working relationships.
It's tricky to develop a sense of mutual trust by just going on a date once or twice a week, so for trust to develop in a relationship, you must have done more activities with your partner in order to get to know them better.
Did you go hiking or invite them over for dinner? Do you meet up often on "non-dates" and talk about life in general?
The only way to develop a strong sense of mutual trust is to get past the superficial small talk and even the "I only see you when we're on our dates" kind of mindset, if you know what I mean. Have you, for example, asked your date to do you a favor and they forgot, or maybe they remembered and did what you asked in the most painstaking detail?
Additionally, trust also involves knowing what is really important for your significant other, partner, or date. What do they thrive on? It can't be cocktails or wine — there has to be something deeper.
Do you know what it is? If you don't, then you still need some time to get to know your partner. Also, if you don't feel like you want to do that and you want to leave it at dating, then it's a clear sign that a relationship isn't on the cards for you.
Romantic relationships start with physical and sexual attraction, and in order for a healthy relationship to develop, your ties with your partner should have progressed from the mere carnal to a deeper and more meaningful type of bond. A healthy relationship has a healthy balance between sexual attraction and friendship, and both sides plays an important part.
Sexual attraction is what gives the relatioships some of its highest highs when things are going well, and friendship is what keeps the relationship going when things are a bit rocky and off-track.
If your relationship is still only sexual, then you are still on the dating phase, and if you want to pursue a meaningful relationship, you should consider doing more everyday things together and building a friendship.
On the other hand, if the friendship becomes stronger and stronger, then you will have a relationship, but not the type you necessarily want. Either way, you'll know that there has to be balance to keep things going as smoothly as possible in the rocky road of life.
Do you know when you're infatuated and when you're not?
Being infatuated is like being in heaven and in hell at the same time, because you're so smitten that you can't get enough of someone, and it drives you completely mad!
However, the ability to know when you are infatuated is a superpower that can help you make wise relationship choices like knowing when to move on from dating to a more serious relationship. See, when you're still infatuated, this is not a good idea because you need a good old dose of reality first to see if things will stick.
That's why we all need Infatu-elligence, which is a level of intelligence and self-awareness where you can tell whether you're looking through the rose-colored lenses of infatuation and whether you have a more realistic picture of what's going on and how you're feeling.
If you're infatu-elligence is really up there, don't feel bad — the main switch is flicked once you become aware of the fact that you can be aware of your own infatuation.
So, by practicing a bit of self-awareness, you can check in with yourself while you're dating someone. A gorgeous smile is one thing, but it takes a lot more to make a relationship work in the long term!
A great sign of things moving from dating to a more steady relationship is if the circumstances around the relationship are normalizing, and you start to naturally feel like you belong together.
For example, if you want the answer to something or someone's advice, you'd call your partner instead of your best friend, who you used to call in such situations.
This is in no way a negative reflection on your best friend or their ability to be a friend, but a positive indication that you are becoming accustomed to being with someone, discussing everything with them, and living a life with them.
This is the ideal description of a long-term and stable relationship, and even better, if you feel safe and protected when you're with that person and vice versa, you know that things are moving to the level of a serious relationship.
It will feel natural to want to care for this person and look out for them. And, they must do the same for you. This is the normalization of the initial infatuation into a relationship context that leans on trust and a friendship that developed along the way.
Now that we've gone through all of these signs, are there any you recognize or that wakes up a specific emotion in you?
For example, if you think about trust between you and your partner, and you feel a jab of hurt or anger, then there may be some trust issues you need to work on before considering becoming an item.
If these fundamental constituents that become the basis of a strong relationship are strong from the start and issues are untangled proactively, you'll be able to save yourself the grief of them reemerging later when you and your partner experience more difficult times.
Never start a relationship for a relationship's sake, but because there is truly a connection between you and the person you chose to start the relationship with, and this connection is forged in trust, balance, friendship, love, and wanting to be together.
Wanna find out how to meet an amazing foreign woman and have experience in International dating, but you have no idea how to start it. Keep calm, we are right here to help! ☝️ Ask Krystyna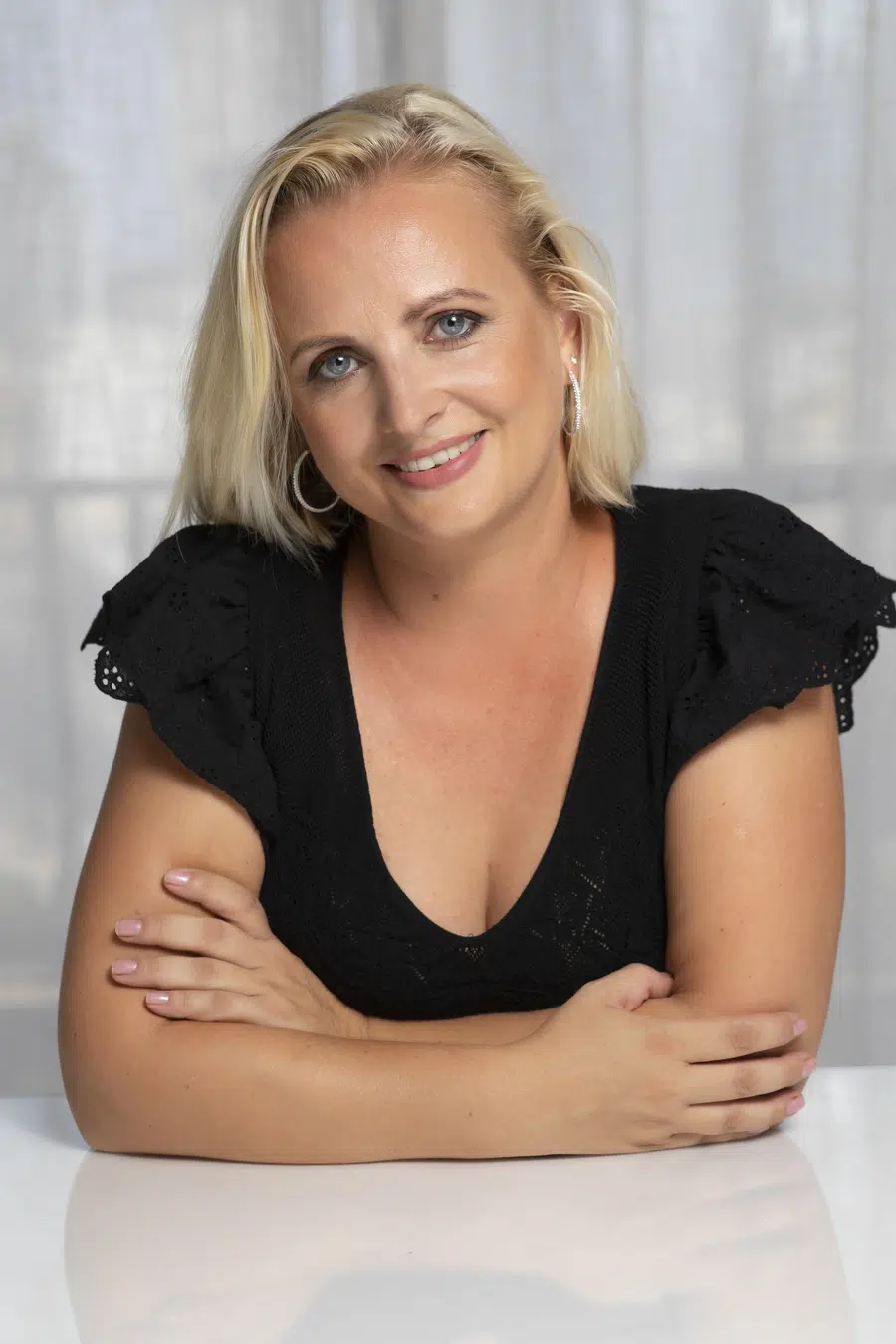 Krystyna is a blogger, coach and iDate speaker. She has been working in online romance and International dating industry since 2012 and is passionate about identifying the romance scam and giving dating tips and hacks. Join Krystyna for the dating service reviews and for finding ways to succeed with dating.
Krystyna focuses on International dating, which involves teaching men communication skills in a cross-cultural environment. She has been featured in many major publications including
DatingAdvice
,
Space Coast Daily
&
SWAGGER Magazine
.
Looking for more information? Feel free to get in touch to ask your questions or give feedback (see here:
Contact Krystyna
).