These habits are "shortcuts" that get us through life a little quicker and more easily. But what about couples? Do you share habits, and which habits are helpful to ensuring your relationship is happy and healthy? 
I know that my husband and I have developed some great habits that contribute to our happiness and success as a team. From morning habits to habits that help us get work done, and habits that help us through difficulty, we create a happy reality each day. 
Let's take a closer look at just what habits are, why we need them, how to create them in a relationship, and why they can make your relationship happier.
Reasons Why You Can Trust Krystyna
Habits are things we do repetitively on "autopilot" where we don't have to think about what to do or how to behave. We simply know what works, so we can give our brains a break and just switch over to cruise control. 
For couples, habits may be useful in deciding who does what chores, who's responsible for what kind of decisions, and how you resolve conflict. Habits help because they minimize stress, bring stability, and streamline the business of being a team. 
How Useful Are Habits to Couples?
A good habit can help you live an easier and more productive life that's more free of stress and drama. For couples, the same applies, with the addition of having a better relationship with your significant other. 
In your relationship, the use of great habits can help you share your space and time in a more harmonious way, which leads to greater happiness and joy for both you and your partner. Life is complicated enough without having to worry about the little things in your relationship too. 
Use habits to balance work responsibilities, authority, decision making, and conflict resolution. When you find what works for you, it's a great chance to make those actions into habits. 
Steps for Creating a Habit
Habits require repetition, reward, and value. This means you need to find what works for you in a particular situation in your relationship as the positive outcome is the reward that makes a habit worthwhile. It's pointless to make a habit that doesn't contribute to your relationship in some meaningful way. 
Once you've found a behavior or action that contributes to your relationship happiness, you can start to repeat that behavior. A habit takes at least 21 days to begin integration into your behavior and thinking. It requires a further 90 days (minimum) for that behavior to become a habit where you no longer have to think about doing it. 
Of course, if the habit no longer achieves a good result or reward, it will become less desirable and will begin to fade. Reinforcing a habit that works requires that you consciously acknowledge that it helps your relationship. 
Why Use Habits in Your Relationship?
Habits help build your relationship. Creating habits with your partner can help you both find agreement on how to handle situations and daily tasks. With healthy habits, you can act in each situation knowing it's the right way to respond, instead of reacting and feeling confused and unhappy. 
But what are some healthy habits that foster relationship happiness? Here's a few great ones. 
9 Habits Happy Couples Have (and You Can Too)
After helping many people find their authentic partner and build successful and happy relationships, I have identified a few habits that help relationships be happy and healthy. 
Try to cultivate these habits today.
Make it a solid habit to talk daily with your partner and not get swallowed by life's rush. When you communicate with each other, it also means you set aside time to talk, listen, and reconnect. Communication is about more than just talking; it's also about seeing, hearing, and feeling. 
It may seem as a given, but not all couples speak to each other respectfully. Of course, respectful talking is a habit that requires that you are mindful of your tone of voice, the words you choose, and the way you address your partner. 
Respectful speaking is not just for when you are in public together but also when in private. A slighted word or harsh tone of voice when at home will echo through the rest of your relationship.
3. Practice Gratitude Daily
Happy couples are grateful for each other. All too often, we take each other for granted. When you are really grateful for your partner, you will focus on what they do right instead of picking on the little things they do wrong. 
A great way to integrate this habit into your relationship is to take a moment after dinner to express gratitude for one thing your partner did today with them doing the same for you. 
Frequent touching is vital for a couple that's in a romantic relationship. Even platonic relationships can benefit from the habit of touching. 
Physical intimacy doesn't have to end in the act of sex. In fact, sex may do more harm than good if it's not preceded by safe and caring touching. So make considerate and affectionate touching a daily habit for your relationship.
Tip: Whether you are in a new or long-term relationship, your partner's needs with touching may change (and yours too), so take some time to explore and discuss what type of touching you each value and how you can integrate more of it in your day.
When crisis strikes, couples who turn to each other for support and help are happier and have a better chance of succeeding in their connection. If you turn outside for support, your relationship isn't a happy one. 
Make it your habit to turn to each other first when you need advice and support. To succeed in this habit, you will need to communicate daily to make a safe space for talking and sharing. 
There is nothing worse than being in a boring relationship. While your partner may be supportive, you also want them to be fun to be around. A sense of humor is sexy, as is the sound of laughter. So plan fun activities. 
Perhaps Friday nights are your usual time for going to a theater or going to watch a comedy show? Maybe you enjoy visiting a local park or zoo on Saturday mornings where you can eat ice cream and lie on the grass and cloud gaze. 
These fun activities should be a habit for you both and not a once-in-a-while outing. 
Does your partner go to bed before you or many hours after you? 
This means you're no longer facing in the same direction with your relationship. You should both turn in at the same time each night. If your partner needs to work late, wait up for them. 
When your partner gets home from working the night shift or a business trip only to find you've already turned in, it's the equivalent of a cold shoulder. Returning home to find your partner waiting for you, and knowing they will be waiting for you, causes a warm glow in your heart. 
A little cuddle and physical closeness before turning off the lights is a great habit that brings you comfort and support. 
8. Deal With Problems, Not Conflict
Arguing is not healthy for a relationship. When you face challenges, it's best to make it your habit to deal with these logically. Focus on the problem and look for solutions. Never focus on your disagreement and conflict. Instead, discuss the root cause, then dive into a solution. 
Solution-based thinking can become a healthy habit that can help boost your happiness and relationship satisfaction. It also means you'll trust each other enough to discuss issues before they cause conflict. 
Lies are often the nails that seal a relationship coffin. If you've done something wrong, own up and admit it to your partner. Lying about it will only end up building mistrust. Rather focus on being truthful and building trust. 
Make truth your relationship habit. Of course, to be truthful always means that you need to be a safe space for each other. You need to be open to forgiveness and suspend judgment. 
Building habits in your relationship is something that may happen without you even noticing. However, some of the habits that naturally develop may not be healthy or happy. Instead, focus, plan, and reward good habits that will boost your relationship happiness. 
Work with your partner to create meaningful habits like being open and communicating daily. After all, you are in this to be happy and supported, right? 
Wanna find out how to meet an amazing foreign woman and have experience in International dating, but you have no idea how to start it. Keep calm, we are right here to help! ☝️ Ask Krystyna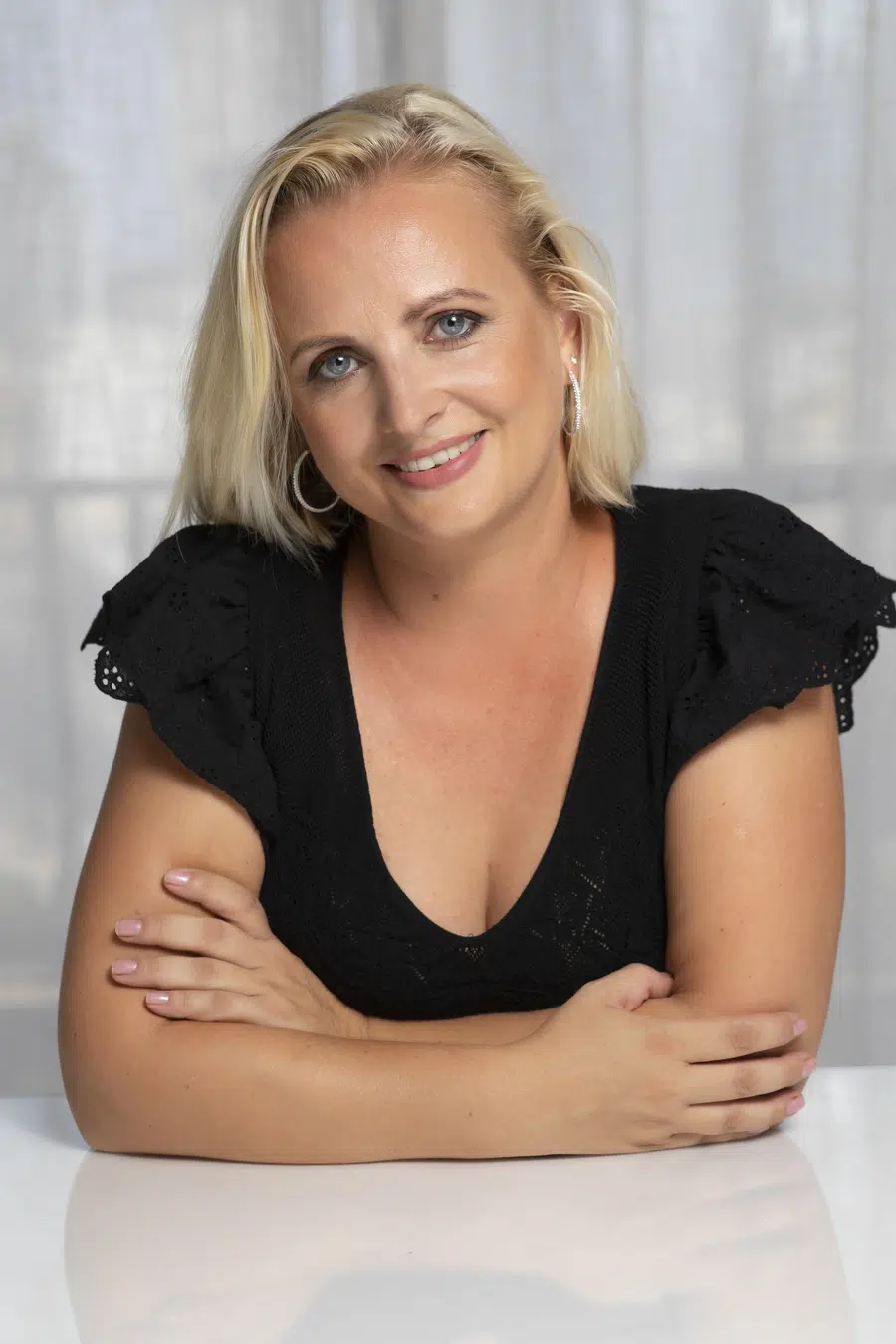 Krystyna is a blogger, coach and iDate speaker. She has been working in online romance and International dating industry since 2012 and is passionate about identifying the romance scam and giving dating tips and hacks. Join Krystyna for the dating service reviews and for finding ways to succeed with dating.
Krystyna focuses on International dating, which involves teaching men communication skills in a cross-cultural environment. She has been featured in many major publications including
DatingAdvice
,
Space Coast Daily
&
SWAGGER Magazine
.
Looking for more information? Feel free to get in touch to ask your questions or give feedback (see here:
Contact Krystyna
).