A long distance relationship is tough, man! It seems like you have the usual relationship issues, and then some. 
Are you in a problematic long distance relationship and don't know which way is which? Wondering why you are currently not connecting or understanding each other, and is your partner cheating on you? Can you trust them? 
Long distance relationships and "traditional" relationships share many of the same problems. But the challenges of a couple who are in a long distance relationship are a little different or more intense, and the solutions are usually different too.   
Read on to see if you and your partner can relate to any of these challenges.. I've also gone the extra mile and provided some solutions to the long distance relationship problems I'm discussing.   
7 Tough Long Distance Relationship Challenges
Here are common long distance relationship problems couples face and need to deal with to continue making their relationship work:  
It's easy to feel like you are both growing apart, but this is usually a gradual process, where you realize one day you've drifted apart or are starting to.
You are living your life and your partner is living theirs. This results in growth and learning, and it can feel like you are growing apart rather than growing together because you can't so easily identify and track your partner's personal growth.  
Solution: This is a challenging fix, but you need to talk with your loved one about drifting apart. Try and schedule regular visits and see if your partner can move back home. If that isn't an option, then you need to put in the effort to connect more by regularly communicating and sharing to try and grow closer together.   
Relationship Advice & Tips by Krystyna
Nothing to talk about can be related to the drifting apart problem but not necessarily. You may feel awkward about where you fit into your partner's life now that they live and work somewhere where you aren't. 
You don't know what to share, and it feels like your brain died because you've probably been looking forward to chatting with your partner all day but when they are on the other side of the line, just … nothing.  
Solution: This is an easy fix. When you think about stuff during the day that you want to share with your loved one, write it down. It could also be questions you'd really like to ask. 
3. Wanting a Reply or Answer NOW
Do you find yourself sending a message or question to your partner and being unable to wait for their reply? Does your mind immediately jump to thoughts like "do they still love me" "do they want to talk to me" or "are they cheating on me?" 
You aren't alone. It's merely a sign that you are feeling clingy or needy and insecure. I get it. Your partner isn't there and you sure as hell doesn't know what they are up to 24/7. But letting this "needing a reply" now become a habit is bad for your relationship. 
Solution: You have to get to the bottom of why you feel this way. 
Is your partner regularly taking their sweet time before replying? 
And are your expectations of a reasonable time to reply realistic? Remember to consider the time difference, their work hours, and when it's sleepy time for them. 
Do you just feel insecure? Why, and what triggered this?   
If it's trust issues or that you feel insecure, you need to work on this. If you have unrealistic expectations, you need to consider what are realistic expectations and maybe chat about this with a trusted friend. 
Also look for moments when your partner reaches out to you, wanting to connect and share, and consider that they may just be busy or need alone time when they don't reply ASAP. 
Misunderstandings and miscommunication is commonplace in any relationship, but it's even worse for long distance couples. When you text each other, you can only interpret the message based on the words that are texted and what you know of the person. 
There's no body language, facial expressions, or tone of voice you can rely on to help you understand. A message that's meant as a joke can so easily be misunderstood as critique, or something sad (if the person has an odd sense of humor) can be interpreted to be normal or positive.  
And video chats don't really improve the situation with the lag time that may cut out an important clue you need to not take offense or be hurt. 
Solution: Respond, don't react. When you feel hurt, angry, or confused by what you read or hear, ask your partner for clarification, and request that they do the same. 
If your partner is a cheater, they'll be one, whether you live in the same city or whether you have a long distance relationship. It's just likely that your partner can hide their cheating for longer when they live away.  
Solution: If you think your partner is cheating on you, decide whether you want to find out for sure, and then you need to decide whether you want to stay with them (and if it's worth it to stay) once you know. 
You'll also need to discuss the cheating with your partner and rebuild your relationship if that's what you both want.  
Sometimes you know that your long distance relationship will only last for 3 month, 9 months, or 2 years, and sometimes, there may be no end date. 
Even if you know that the relationship is only long distance for X amount of time, there may be a possibility that it gets extended. Having no end date or living with the possibility that the long distance relationship may last for longer than expected can breed a lot of fear, uncertainty, anxiety, doubt, and even anger.   
Solution: If there's no end date in sight, focus on the positive and find something that you can both look forward to. Plan when you can meet up, and enjoy every minute you spend together. 
And keep communicating with each other so you can help each other through the tough times.  
It's relatively easy to find time to chat and do things together (even if they are virtual) when you live in time zones that are 1-3 hours apart. It's a whole other ball game when your partner lives in time zones where there are 6, 12, or even 18 hours difference. 
They are awake when you are asleep, and so it goes.   
Solution: Schedule time to meet up digitally ahead of time. If you can sleep in the morning, you can stay up until 2 or 3 a.m. to chat with your partner. And then your partner can return the favor the next time.  
How to Make a Long Distance Relationship Work: 5 Tips
Following these long distance relationship tips will help you keep your romantic partnership on track:  
How often should you (both) message each other? How often do you want to talk for an uninterrupted time? Set up a communication schedule (doesn't have to be set in stone because things happen) but stick to it as much as possible. 
Sure, your heart feels like it's split it two – half of it is here with you and the other half over there with your partner. But stay independent and keep up with your routines. Keeping busy helps you feel less lonely. 
You aren't in the same space, so physical intimacy may feel like it's impossible to achieve, but you can have deep conversations to connect intellectually and on a soul level. If you feel comfortable and safe, swap sexy photos, send naughty texts, and do a naked-funtime video call. 
Again, this may not sound like it's possible, but it is. Time zones may throw a cog in the wheel but work around it. Plan a time to watch a movie together, go for a walk while you chat to your loved one on the phone and take a photo of the stunning sunset and send it to them, or share a hobby you can do together while on video call. 
Keep on supporting them, motivating them, ensuring it's a safe space when they share and talk about difficult stuff, invite them to connect with a "what did you think of X" or "did you hear about Y," and remind them that you love them.    
Final Thoughts on Long Distance Relationship Problems
It isn't easy to be in any relationship but those couples who have long distance relationships seem to have even more challenges. 
When you do run into problems, troubleshoot as soon as you realize things aren't ok. Keep communicating, reaching out, and inviting connection so you and your partner can get through this together and stronger than ever.   
Wanna find out how to meet an amazing foreign woman and have experience in International dating, but you have no idea how to start it. Keep calm, we are right here to help! ☝️ Ask Krystyna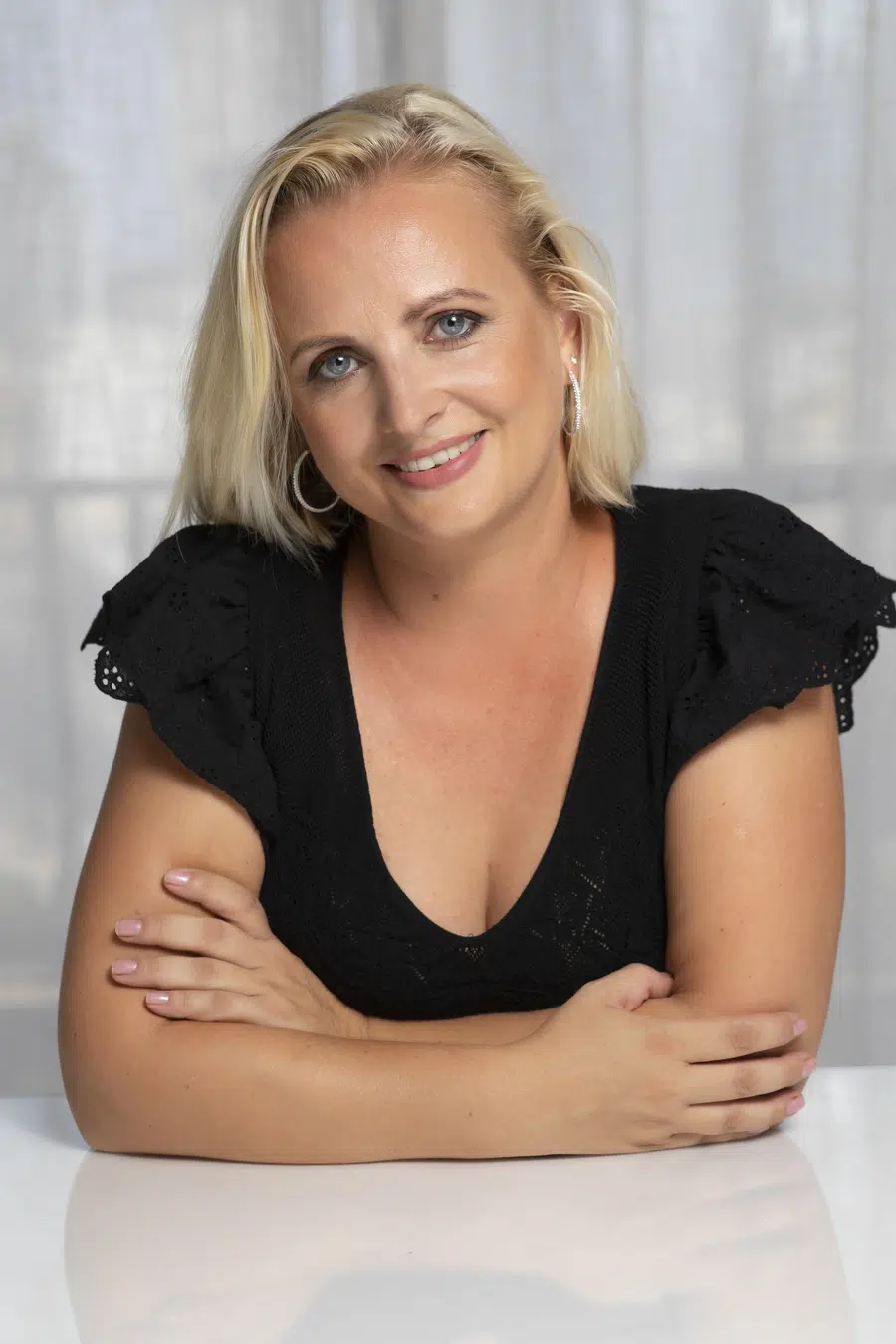 Krystyna is a blogger, coach and iDate speaker. She has been working in online romance and International dating industry since 2012 and is passionate about identifying the romance scam and giving dating tips and hacks. Join Krystyna for the dating service reviews and for finding ways to succeed with dating.
Krystyna focuses on International dating, which involves teaching men communication skills in a cross-cultural environment. She has been featured in many major publications including
DatingAdvice
,
Space Coast Daily
&
SWAGGER Magazine
.
Looking for more information? Feel free to get in touch to ask your questions or give feedback (see here:
Contact Krystyna
).