Whether you are at the start of a relationship with your loved one or you've been together (for what seems like) forever, you need to always work on your relationship. 
When life gets busy and you focus on work and your kids and family, your romantic relationship usually comes last and suffers as a result. 
Working on your romantic relationship with your partner helps you feel connected and close to each other. 
So how can you foster that close bond with your significant other? 
Asking intimate questions is how. And I've got the best questions for couples to build intimacy in their relationship right here!
Intimacy Is About More Than Sexy Times
The word "intimacy" is often used synonomously with sex, and this is why when people hear "intimacy" or "intimate," they think of hot, sexy times under the bedsheets. 
But physical intimacy includes kissing, cuddling, canoodling, and hugging. And other types of intimacy include emotional, spiritual, experiential, and creative intimacy. 
Why Ask Questions to Foster Intimacy in Your Relationship?
Asking intimate questions helps you to get to know your partner and it fosters connection, closeness, and trust. 
Couples who feel connected to each other – emotionally, physically, and in other ways – are happier with their relationship and they are less stressed. 
This is, in fact, the findings of a 2020 study that was published in the European Journal of Investigation in Health, Psychology, and Education. The researchers stated that emotional intimacy is even more essential than sexual intimacy in a relationship. 
With a strong connection, it is unlikely you will part ways. Your relationship will be healthy and strong because you are comfortable with each other, you are on the same page, you are satisfied with your relationship, and you show up for each other. 
How to Ask Intimacy Questions
Asking intimate questions is quite a scary concept. 
Some of the questions below are fun and light-hearted, so you can ask them spontaneously over dinner or during a car ride. 
Other questions dive deep, requiring thinking time, and these are best asked when you and your loved one are alone and there aren't any distractions. 
Follow these tips for asking intimate questions: 
65 Intimate Questions to Ask Your Partner
Easy & Fun Intimate Questions
1. If I ask your parents or close friends to describe you, what would they say? Who do you think describes you the most accurately and why?
What is your perfect day? Where are you? Who are you with? What are you doing?
What's one of your favorite childhood memories? 
What are the top 10 activities on your bucket list? 
What are 5 activities on your anti-bucket list? 
If you could be any superhero, who would you be and why? 
If you could be any super villain, who would you be and why? 
If you could time travel, would you prefer to live in the past, present, or future? Why? And what do you imagine that time period to be? What is attractive about it? 
Who was your first crush? What did you like about them? 
What was your favorite book and/or movie when you were younger? Why? 
If you could be a character from the last book, TV show, or movie you watched, who would you be? What are they like? 
If you had all the money in the world, what would you do? 
What's your dream vacation? 
If you only had 1 week left to live, what would you do? How would you spend your time? And what about if you had 4 weeks left to live, or a year? 
What are 5 things in your life you can't imagine not having, knowing, or having experienced? And why those 5 things? 
What are 10 things you are most grateful for at this moment? 
Imagine your home is on fire and you could run back in. What would you get or save? 
If you could be witness to any historical event, which would it be? And why that one? 
What's your top 5 favorite moments from our relationship so far? 
Do you ever feel like you can read my mind?

Would you want to? 
If I could make 3 wishes come true, what would you wish for? 
Do you believe in soul mates or that things are meant to be? 
What's the best compliment you've ever received? 
If you had to choose, would you prefer a gift or an act of kindness/helpfulness from someone? 
Personal Intimate Questions
When was the last time you cried? What made your cry? 
What do you believe about yourself that is holding you back in life? 
What is something you'd like to experience or try, but you are too scared to try? 
What would you like to change about yourself? Pick one thing only. 
What do you think happens after we die? 
What are 3 moral values you treasure the most? 
What are 3 personality traits you like about yourself? Why? 
What are 3 personality traits you like about me? Why? 
Have you ever thought about cheating on your romantic partner? Did you go through with it? Why or why not? 
How many serious relationships have you had? 
What did you think the first time you saw me? 
What was going through your mind during our first date? 
Were you nervous when we started dating? Are you still nervous sometimes?
When was the first time someone broke your heart? 
What was the most important lesson you learned from each relationship breakup? 
Do you have any big regrets from when you were younger? 
What would you like us to achieve together as a couple? 
If I got a wonderful career opportunity or wanted to travel the world for a year, would you give up your job and your life here and go with me? 
What are 5 things we have in common? 
What quirkiness about me do you like/love? 
What do you think is true about me, but you've never asked to confirm? 
If you wanted kids but I'm not able to give you any, would you stay in this relationship? 
What are your plans for your retirement? Is there anything you are currently doing to help you achieve your retirement

goals

? 
What's something you'd like to say to me but haven't felt like you could? 
When did you first want to kiss me? 
What do you find sexy about me? 
What do you think I find sexy about you? 
When was the first time you had sex with someone? What was your first sexual experience like? 
Do you have any sexual fantasies about me? Which one turns you on the most?
What's something you wish we'd do more often? 
What do I do that turns you on?
Am I a good lover? Do you think you are a good lover? 
Do you have any opinions about sex toys? Would you like us to incorporate some into our love life? 
How often would you like us to make love? 
Is there anything sexual we haven't tried yet that you'd like us to try? 
Where would you like me to kiss and/or touch you? 
What do you think about using candles, chocolate, and/or a blindfold the next time we make love? 
Would you like us to dress up next time we are (sexually) intimate with each other? What do you want me to wear? 
Have you ever considered using handcuffs during foreplay? 
Final Thoughts on Intimacy Questions for Couples
Asking your loved one intimate questions about their past, feelings, thoughts, concerns, experiences, ideas, values, dreams, and goals fosters understanding and closeness as you both engage in reciprocal self-disclosure (sharing personal information). 
Remember that it should be a safe space where you and your partner are vulnerable with each other, and the information you share are for your (your and your partner's) ears only. 
Wanna find out how to meet an amazing foreign woman and have experience in International dating, but you have no idea how to start it. Keep calm, we are right here to help! ☝️ Ask Krystyna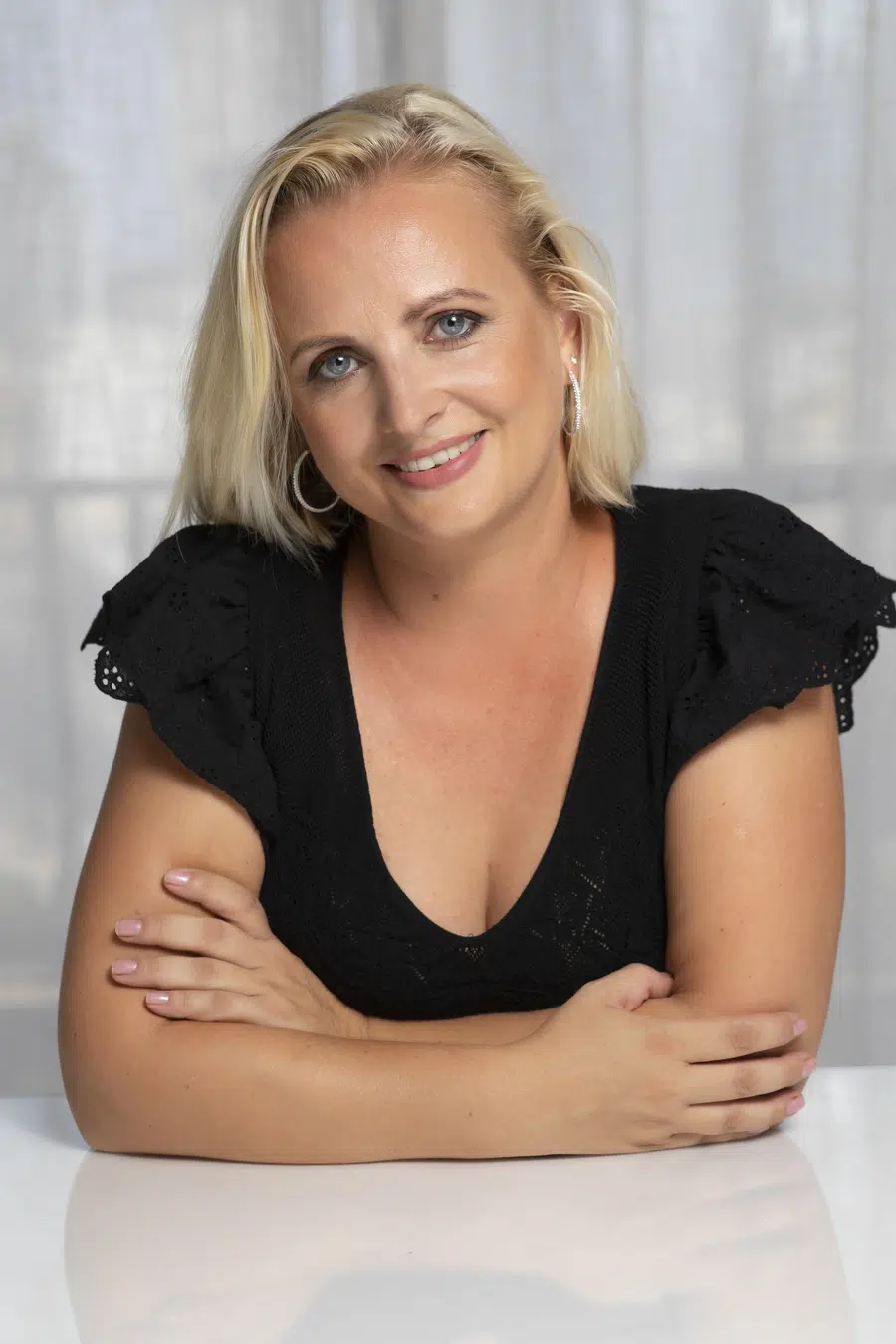 Krystyna is a blogger, coach and iDate speaker. She has been working in online romance and International dating industry since 2012 and is passionate about identifying the romance scam and giving dating tips and hacks. Join Krystyna for the dating service reviews and for finding ways to succeed with dating.
Krystyna focuses on International dating, which involves teaching men communication skills in a cross-cultural environment. She has been featured in many major publications including
DatingAdvice
,
Space Coast Daily
&
SWAGGER Magazine
.
Looking for more information? Feel free to get in touch to ask your questions or give feedback (see here:
Contact Krystyna
).