Being in a long-term relationship can feel as comfortable as slipping into your favorite pair of slippers, but slowly as the years go by, you might find that your relationship has lost that spark or that edge.
In my experience, long-term relationships can quickly fall into the mundane when you aren't paying attention. 
There are so many factors that can cause this, from work stress and problems at your child's school to family pressures, and sometimes it's simply just the fact that there's so little time in the day that we often sacrifice the most important person in our lives: our partner. 
How can you ensure your relationship keeps working? I've got 15 easy-to-follow tips for you, but first, let's have a look at the characteristics of a healthy relationship.   
What Does a Healthy Relationship Look Like?
There is no correct answer here but there is a wrong one. A healthy relationship isn't picture-perfect, and it can get messy at times (without getting toxic). While every relationship has its highs and lows, a healthy relationship holds space for a couple to open up about their feelings and feel safe. 
There should be mutual respect and admiration for each other. You shouldn't be afraid to hold your partner's hand in public or feel inadequate or threatened when they do well in any area of their life.
Couples in a healthy relationship seem to be so comfortable in each other's company (#goals, right?). Even though they might fight and disagree on certain things, they are always there for one another, and they value each other.
A healthy relationship allows you to be moody and difficult without the fear that your partner will leave you. They accept all the parts of you (the good, the bad, and the ugly).
Reading this, you may feel like this describes your relationship but you and your partner are ready to put in the work so you can keep your relationship working. 
And if your relationship is knda on the rocks, that's okay too. With these tips and joint effort and commitment from you and your partner, your partnership will continue to work as it should.  
15 Fabulous Tips to Keep Your Relationship Working
My hubby and I have been together for over 2 decades now. One day we realized we were starting to drift apart, and we missed that "dating phase" or honeymoon phase of our relationship.
If you have noticed that your relationship is taking a dip and you need to spice things up again, these 15 tips will help bring that spark back into your relationship; it certainly helped ours and our relationship is going strong.
Get a babysitter, forget about work for an evening, put on a stunning dress or a snazzy suit, and enjoy a night out with your soulmate. 
Don't be predictable and pick the same restaurant or activity every time. 
Change it up and make it your goal to experience something different for every date night you go on, whether it's a different type of cuisine, a live music concert, or an outdoor theater (or a new trend is to attend a cooking class together).
2. Keep Your Sense of Humor
Whatever life throws at you, as long as you keep your sense of humor, you can get through it together. Now, I am not suggesting that you laugh every problem away, but it's so good for you and your partner to try and see the humor in challenging situations.
A good belly laugh can do wonders for your relationship and diffuse tense moments, and a fun fact is that smiling and laughing keeps the wrinkles away.
If something is bothering me, or if my partner does something that gets under my skin, I don't bottle it up. I prefer to sit down with my partner and talk it out. 
It's better to speak about your feelings and solve the problem than to keep it all inside and then have a massive blow up one day, which benefits none of you.
Aim to be your partner's biggest fan and supporter. We all have hopes and dreams, and sometimes all we need is for our partner to tell us that we are on the right path and that we are doing a great job. 
Losing touch with your dreams can cause you to feel unhappy. But by encouraging your partner to go out and reach those goals, you are adding to their happiness and helping them to believe in themselves. And the same is true when they support you when you chase your dreams. 
5. It's All About Respect
Respect is a major player in your relationship. Without respect, a relationship is almost guaranteed to fail. You need to respect your partner's choices and beliefs, even if those beliefs and choices are different from your own.
By respecting your partner, you are showing them that they are in a safe place and they can trust you. And what's better than having a safe space where you can be yourself? 
Let go of trying to control everything; sometimes, you need to let your guard down and show your partner that you trust them to make decisions and support you.
Be honest and open; don't hold anything back. Your soulmate will do the same for you, and you'll be surprised at how refreshing it can be to be honest with one another.
Life is a rat race, and we are all guilty of falling into the trap of chasing money or chasing the next promotion. When it comes to your relationship, you need to make time for your partner. 
Take that vacation you have been planning since last year, or sit down for at least half an hour every day and catch up with them. Go out and buy their favorite chocolate; put in the time and effort and continue to show up.
A relationship can quickly become boring if you don't keep things interesting. Being spontaneous revitalizes your relationship. Surprise your partner by doing something exciting and out of the ordinary, like skydiving (a little extreme, but you get the idea).
Embracing spontaneity in the bedroom can also bring you and your partner closer together. You find new ways that make your partner happy and ultimately rekindle your love for one another. 
9. Spend a Little Time on You
As the saying goes, "You can't pour from an empty cup." To be the best version of yourself for your partner, you also need to practice self-love and take a little time out to focus on you. 
Treat yourself to a spa day or a night alone in a hotel. Spoil yourself, and fill that cup.
Give yourself and your partner some space, and when you return refreshed, your partner will be thrilled to see you (and vice versa) and you'll have the energy to be the best you.
If there is anything life has taught me, no one is perfect. Putting such high expectations on your relationship and your partner is toxic, and the sooner you realize that you are both human and will make mistakes, the better it'll be for both of you.
Relax and don't be too hard on one another; besides, striving to be perfect takes the fun out of everything.
11. A Good Argument Is Healthy
Arguing every now and then shows that you care about one another and your relationship, but it's essential to avoid becoming unnecessary or nasty toward one another.
Nasty arguments can be avoided by using these tips:
12. Don't Sweat the Small Stuff
Life is far too short to be worrying about the small, unnecessary things in your relationship. Fighting over petty, little things only causes irritation and frustration. 
Instead, learn to accept the little things that bug you and move on. Picking on your partner constantly like a chihuahua biting at your ankles damages your relationship.
Being clingy in a relationship is toxic. You should trust your partner enough to know that they'll give you the proper attention (especially if you are in a healthy relationship). 
Here are a few examples of toxic clinginess in a relationship:
I had become clingy in a bad way, and I was shocked when my partner asked me for space. Luckily, I was able to break this terrible habit quickly, and our relationship improved.
14. Jealousy Makes You Nasty
Jealousy, the green-faced monster that rears its ugly head in a moment of weakness, can poison your relationship to the point of no return. Asking your partner for their password or sneaking away their phone to read messages violates their trust.
Jealousy will make your partner feel controlled and lonely, which causes unnecessary tension in your relationship. It's very easy to break trust, and it's extremely difficult to repair the damage.
In a successful relationship, it's essential to communicate appropriately and tell your partner what you need (and vice versa). Without effective communication, your relationship will fall apart. 
Here are a few ways to improve communication:
Tending to the Garden of Your Relationship
There is a misconception that the grass is always greener on the other side, so my husband and I treat our relationship like a garden; it needs constant work and tender loving care (and patience) to survive and flourish.
Unfortunately, love is not always enough to keep your garden alive (or the grass green), but by following these simple tips, your relationship will blossom and you are putting in the effort to keep your relationship working.
Wanna find out how to meet an amazing foreign woman and have experience in International dating, but you have no idea how to start it. Keep calm, we are right here to help! ☝️ Ask Krystyna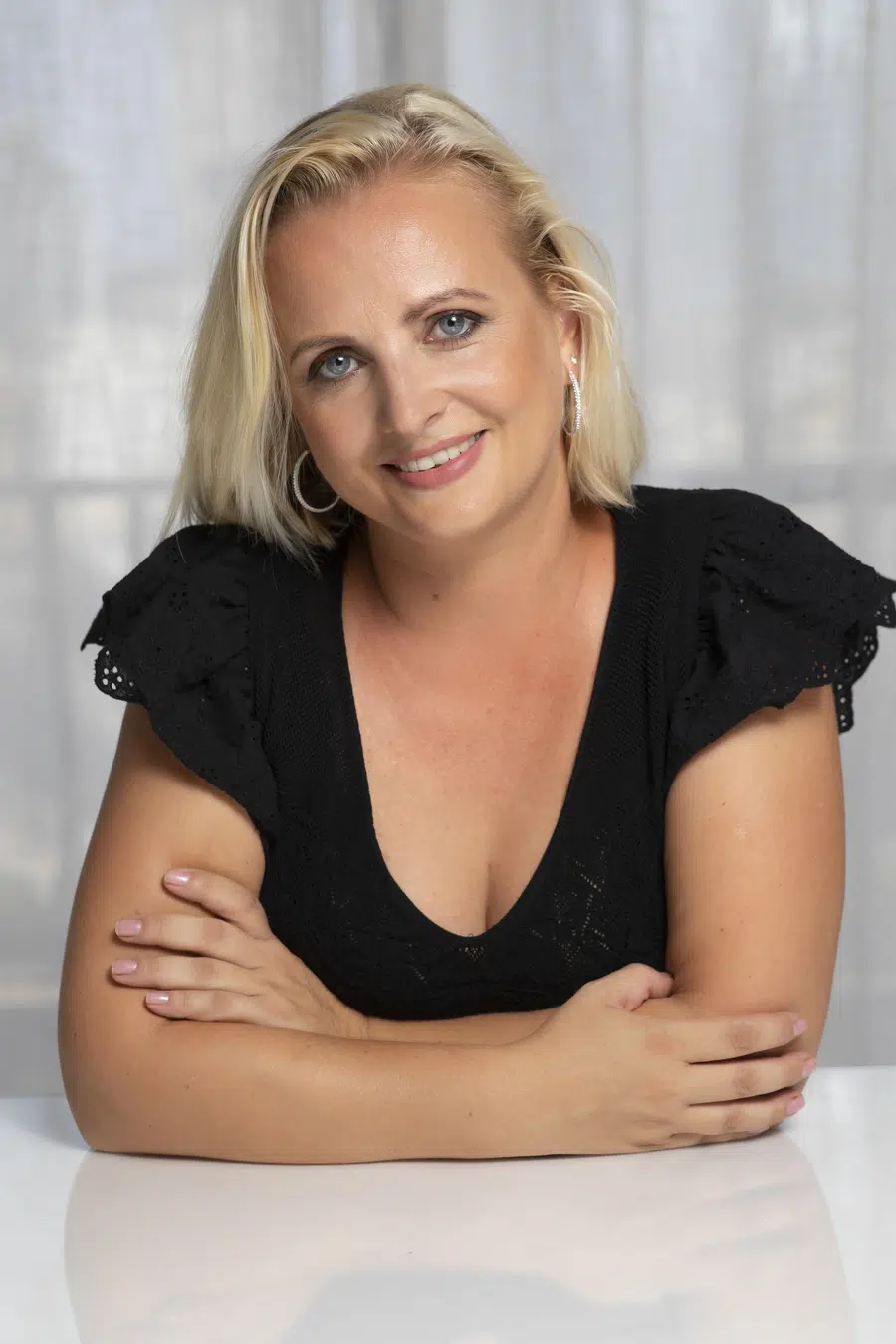 Krystyna is a blogger, coach and iDate speaker. She has been working in online romance and International dating industry since 2012 and is passionate about identifying the romance scam and giving dating tips and hacks. Join Krystyna for the dating service reviews and for finding ways to succeed with dating.
Krystyna focuses on International dating, which involves teaching men communication skills in a cross-cultural environment. She has been featured in many major publications including
DatingAdvice
,
Space Coast Daily
&
SWAGGER Magazine
.
Looking for more information? Feel free to get in touch to ask your questions or give feedback (see here:
Contact Krystyna
).