When you are in a loving and healthy romantic relationship, it takes a lot of hard work to keep you connected to your partner and ensure the romance doesn't fade once the honeymoon period is all "said and done." 
Setting specific, measurable, achievable and actionable, relevant, and timeous goals (yes, SMART goals, even for your relationship with your loved one), is a sure-fire way to focus on your love every day (and not just on Valentine's Day).
Here's the best weekly romance goals you need to set and work on as soon as possible and how to set them to ensure success. 
Reasons Why You Can Trust Krystyna
Why Set Weekly Romance Goals?
It's good to set longer term goals for your relationship that you want to achieve on a monthly or annual basis. Honestly though? Often, big goals are overwhelming, and you can quickly become demotivated. 
After all, there's a reason why the second Friday in January is called "Quitter's Day." When you have lofty New Year's Resolutions, who actually sticks to them? It's kinda a given that you'll give up pretty soon in the new year, and it's the same story for big, long-term goals (that aren't resolutions) too.
Not to say you shouldn't set larger goals, but short-term goals are good too. And you get an energy and motivation boost when you've completed one. It's a win-win in my book. 
How to Set Weekly Romance Goals for Couples
Set weekly romance goals the same way you'd set personal, career, health, finance, and other goals in your life. 
Use these best tips to create your weekly goals to improve and keep your relationship on track: 
Find a Weekly Romance Focus
It can be an idea, a dream, a phrase, an affirmation, or a quote to motivate you. 
For example, for this week, my husband and I are focusing on Roy Croft's quote: "I love you, not for what you are, but for what I am when I am with you." 
Decide on a Goal-Creation Framework
It can be a SMART goal, a strength-weakness-opportunities-threat (SWOT) analysis, or anything that works for you. 
We went with SMART to ensure our goal for the week is Specific, Measurable, Attainable, Relevant, and Time-bound. 
With the romance quote and our romance goal for the week, we are going to spend 10 minutes each day focusing on how our love has made us better people and a better couple. We will journal about it during the day and then share with each other after the kids are in bed. 
Set Reminders in Your Calendar
We found that life gets busy and while we want to focus on us as a couple, reminders just help keep us on track. 
Celebrate once you've met your romance goal. It can be at the end of the week or somewhere in the next week. 
Consider a movie night, a couple's massage, a date, or whatever makes you and your partner happy.
9 Weekly Romance Goals for You and Your Partner
You can set a new weekly romance goal each week, and you can continue with the goal until it becomes a habit if you and your partner enjoy it and it strengthens your relationship. 
Here are the best romance goals for couples for you to start with: 
You and your loved one can gaze soulfully into each other's eyes to feel more connected, build trust, boost your confidence, become more self-aware and aware of each other, and increase intimacy.
Put all distractions away when you soul gaze. And if this is your first time doing it, start with 3-5 minutes and up the time to 10-15 minutes by the end of week. 
Self-care is essential in any relationship. You need time for yourself, and you can also do self-care activities together to be more caring, attentive, and present for each other. Plus, self-care also increases mutual support. 
Choose three days of the week where you and your partner practice solo self-care for 30 minutes to an hour, and then for the other four days, choose mutual self-care activities. 
You can do a project together, like creating a visual board, reading a personal development book and discussing each chapter, or meditating. 
3. Prioritize We-Time with Your Partner
While we-time can be part of self-care, it can also just be making a purposeful effort to spend quality time together. That means there are no distractions, so mute or switch off your phones and tablets, and put the kids to bed or arrange a sleepover for them. 
It should just be you and your loved one. During quality time together, you are both mindful of the moment and you make the most of whatever time you've set aside. 
Nature offers more than just fresh air and pretty views. Enjoying the outdoors, like a forest, with your partner improves your mood, reduces stress, makes you feel more relaxed, betters your physical health, and more. 
Forest bathing, called shinrin yoku in Japanese, means to relax in nature. As you walk between the trees in your local park, you'll feel calm and be present in the moment with your loved one. This helps you feel more connected with each other, which is, obviously, good for your relationship. 
5. Watch the Sunrise and/or Sunset
This weekly romance goal probably sounds like such a cliche. But there is something quite magical about sharing a sunrise or sunset with the person you love. 
Do a breakfast or dinner picnic, or some snacks and wine (or juice) and just enjoy each other's company while you enjoy what mother nature paints for you in the sky. 
Pssst … if you are night owls, you can also star gaze. 
Cooking together can also be a lot of fun. Choose one meal a day that you'll make together. 
A good starting place is to draw up a menu, and then you'll need to shop for all the ingredients you'll require. Then have fun and enjoy. Remember to be creative in the kitchen. 
Another weekly romance goal is to make time to connect. You can focus on building intimacy as you spend one-on-one time together. Talk, embrace, share, and enjoy your loved one's company. 
Remember to make eye contact and listen mindfully and attentively so your partner can feel seen and understood. 
Practicing gratitude comes with many advantages, and when you express how thankful you are to be with your partner, you gain even more benefits.
You can improve your mood, feel less stressed, be present in the moment, build a better relationship (with yourself and your partner), and better your understanding of each other. 
There are various ways you and your loved one can be thankful: 
9. Communicate with Kindness
Communication is an essential aspect to your relationship. Without good communication skills and making each other feel heard, you simply don't have a relationship. 
For this week, you are going to communicate kindly with each other. 
It's so quick and easy to lash out and take out all the drama that happened during the day on your beloved. This behavior hurts your partner and it hurts you. 
Focus on building trust, love, and respect by avoiding insulting, intentionally wounding, or attacking your loved one. Speak directly and honestly, but with kindness. 
Remember to think before you speak. 
Final Thoughts on Weekly Romance Goals for Couples
For nine weeks, you'll be busy with new weekly romance goals to help you and your loved one grow closer together so you feel seen, loved, cared for, connected, and heard. 
If you love a weekly goal, make it a habit and make time to practice it every week.
My husband and I love soul gazing, spending time in nature, and practicing gratitude, so we make these regular weekly goals to revisit and enjoy. And you can do the same! 
Wanna find out how to meet an amazing foreign woman and have experience in International dating, but you have no idea how to start it. Keep calm, we are right here to help! ☝️ Ask Krystyna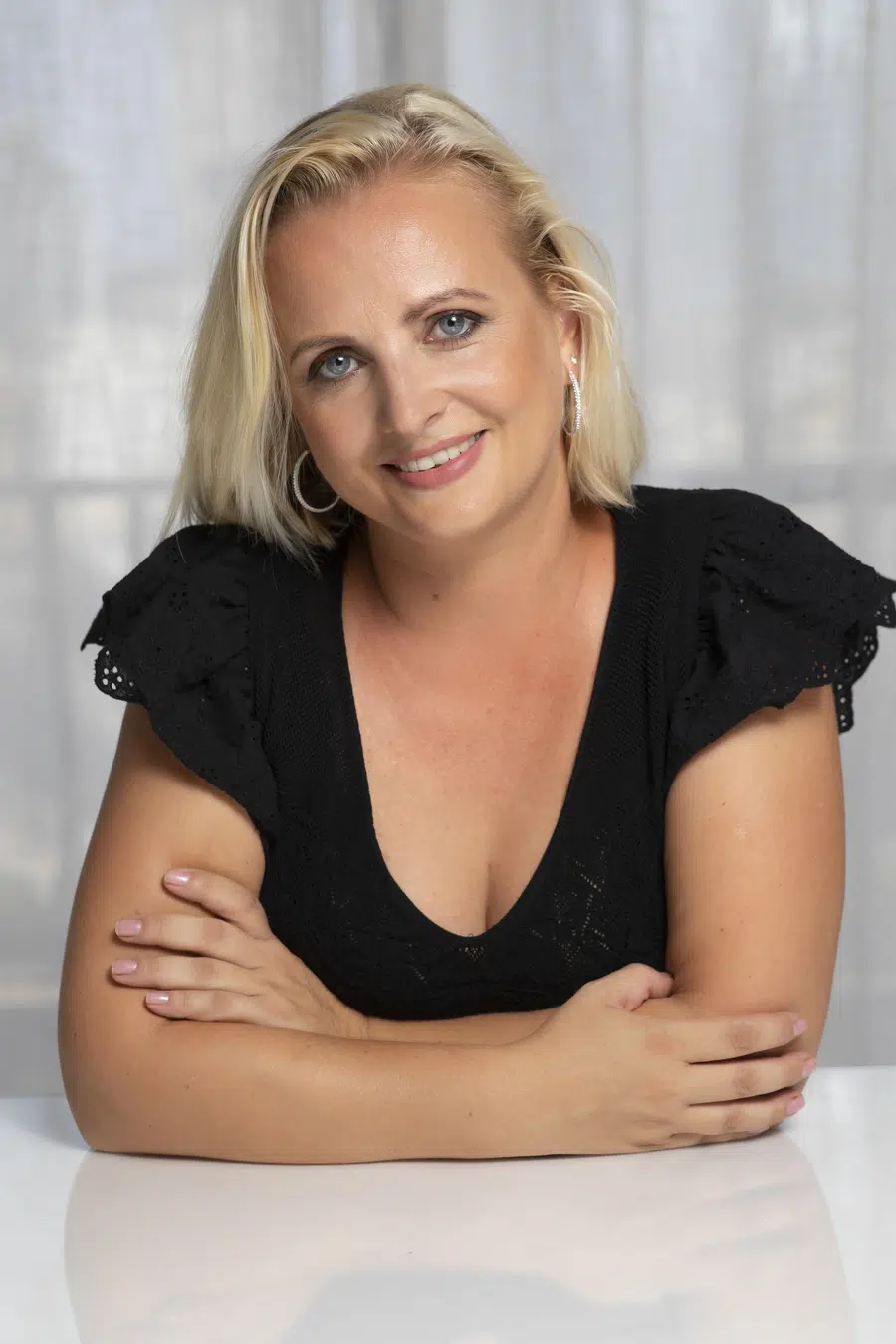 Krystyna is a blogger, coach and iDate speaker. She has been working in online romance and International dating industry since 2012 and is passionate about identifying the romance scam and giving dating tips and hacks. Join Krystyna for the dating service reviews and for finding ways to succeed with dating.
Krystyna focuses on International dating, which involves teaching men communication skills in a cross-cultural environment. She has been featured in many major publications including
DatingAdvice
,
Space Coast Daily
&
SWAGGER Magazine
.
Looking for more information? Feel free to get in touch to ask your questions or give feedback (see here:
Contact Krystyna
).