Regardless of whom, Western men want to find their Russian dream lady for dating and marriage. That is truly the basis of a Russian romance tour. A Romance tour to St. Petersburg is an opportunity for foreign men to be able to meet women of Russia and visit one of the most beautiful cities of the world.
Give a try to romance tours as they offer the best opportunities for singles like you. Here we are going to talk about a romance tour to St. Petersburg in Russia.
What is a Romance Tour and Single Tour?
A romance tour is a group vacation organised by tour operators who want to bring together singles from different locations. These singles usually have an interest in meeting people who are foreign and not locals from their areas.
Most women, who qualify for the romance tours, undergo vetting and the tour operators ensure that they serve the same interest, which is finding love or lifetime partners.
A single tour is a tour of single people who travel to meet other singles from different geographical locations. It becomes easy for them to mingle and establish relationships because they share the same interests.
What are the Advantages of a Romance Tour to St. Petersburg, Russia?
With many beautiful places to visit and explore, St. Petersburg in Russia is the perfect destination for a romance tour. You can never run short of ideas or what to do with your new partner while in St. Petersburg. Below are some of the advantages you will enjoy when you take a romance tour to St Petersburg.
What better way to capture those beautiful moments with your newfound partner than in a perfect picture? The romance tour is not just any other tour but a special kind of tour. You may want to document the special moment and keep the pictures as memories.
Did you know you can go fishing on your first date? It may seem like an odd idea for a date, but it is unique. Get out of the box and do something that will make your new partner like you more. Most people appreciate creativity and this is the best chance to show her that you are not one for the typical idea of a date.
Interesting to know:
There are plenty of professional photographers on the beach to take the pictures for you. From my experience, I would say, while packing for the tour, pack some of your best outfits because you wouldn't want to look bad in the pictures.
This must be one of the most romantic things you can engage in a romantic tour. You can get to enjoy your dinner on the cruise with the beautiful oceanic view. Our advice to you is that wear that beautiful cocktail dress and enjoys your dinner date.
Meeting your special lady in St. Petersburg, Russia
Russian women are very interested in getting to know foreign men and their goal is to find the man of their dreams and to marry him. Marriage trips to Russia are a wonderful alternative to the paid online dating sites to find a woman for life. That is the reason that romance tours are so successful. Many Western men may still think that to marry a Russian woman may be a difficult thing. The reality is that intercultural marriages actually have more success than marriages in which two people have the same culture.
Russian romance tours give the unique opportunity to meet different Russian women and in that way they have the probability of finding one that may be interested in getting to know them better.
Why to go on a Romantic Tour to St. Petersburg, Russia
St. Petersburg is the most westernized city in all of Russia and apart from that it is also the city that holds the majority of the country's culture. St. Petersburg is located in the north part of Russia and it is a very artistic city. St. Petersburg is home one of the largest museums that is found in the entire world and it has a large European cultural center.
Many people love to travel to St. Petersburg to be able to take in all of the beauty and the sites that are found there. That is the reason why so many foreign men love to be able to go on romance tours in this beautiful city.
What to expect during the single tour to St. Petersburg, Russia?
When you choose to go on the Russian romance tour, you will definitely not be disappointed. You have the opportunity to meet many gorgeous Russian brides for life and marriage. You will get the opportunity to visit three different socials and communicate with the women in person. A long-term online communication through the dating site is not necessary anymore. You can immediately feel if you like the woman and if she is really interested in you.
The great thing about the Russian romance tours is that both parties know exactly why they are there and they are very willing and ready to be able to meet someone that could quite possibly be the love of their lives. Many American, Canadian and European men have gone on these tours and they were able to find a wonderful Russian wife to take home. Since that is the case, a romance tour to St. Petersburg is definitely a great tour to look into for any man that is looking for love.
Romance trip to St. Petersburg, Russia includes following services:
New York (JFK) – St. Petersburg round trip ticket price
Accommodation in hotel
Transfer to and from hotel and all events
Daily Breakfast
Three hour city sightseeing tour
City orientation walking tour
Free E-Book: "Foreign Bride 101": A How To for Nice Guys by Bud Patterson
Personal introductions to the Russian women
Interpreter services
Three fully catered socials
Daily Breakfast
24-hour customer support
1 month Platinum Membership ($95.00 value)
Simply said, most of your expenses will be taken cared of once you purchase a Russian romance trip package and very little is needed, when you get there, such as the cost associated with going to places outside of your tour package and the costs associated with purchasing souvenirs and gifts that you may wish to give to your potential bride in St. Petersburg.
One of the best times of my life!! Great trip. So much fun. Bud is such an awesome tour leader. He was also a lot of fun. And Anna V. helped me out many times, too, nudging me in the right direction, or introducing me to girls I liked at socials. I think the hardest part of the trip, was choosing which amazing and beautiful woman to spend our limited time with. I met more women that I had chemistry with in one week, than I probably would in a year here in America..
There isn't enough room to tell you what a wonderful time I had. The new catch phrase is top shelf AFA is and was top shelf all the way. We had a blast the vacation of a life time my friend. I think that everything happens for a reason and having a man the caliber of Bud Paterson has to be a act of God …
I enjoyed this trip very much. The socials were unbelievable. You folks are all doing a great job putting The program together and it is getting better as time goes by. More power to you all and keep up the good work …
2023 St. Petersburg, Russia Tour Schedule & Costs
Attention
Due to the war in Ukraine, Loveme is currently assessing their tour options for 2023. You can check romance tours in Asian and Latin America as an alternative.
Dating Tours to St. Petersburg, Russia in the pandemic- what to consider?
COVID-19 has affected many businesses. It has led to the closure of businesses and those still operational are forced to limit the number of people visiting the place. As you plan on taking a romance tour to St. Petersburg, here are some of the things you should put into consideration:
Observe the COVID-19 protocols

Get tested for COVID-19 and receive a vaccine for the same

If possible, you can postpone your tour till it is safe for you to travel.
Are Romance Tours to St. Petersburg Legit?
Romance tours to St Petersburg are legit and no scam.
Why to Choose Loveme.com as a Single Tour Operator
Loveme.com gives its users various reasons why you should use it as a single tour operator. Below are some of the reasons:
It has a license to do its operations.

They have a team of experienced staffs

Their customer-relation skills are impeccable.
You are looking for a woman online, do not be discouraged. You should do it, try your chance and go for that romance tour in St Petersburg in Russia.
Wanna find out how to meet an amazing foreign woman and have experience in International dating, but you have no idea how to start it. Keep calm, we are right here to help! ☝️ Ask Krystyna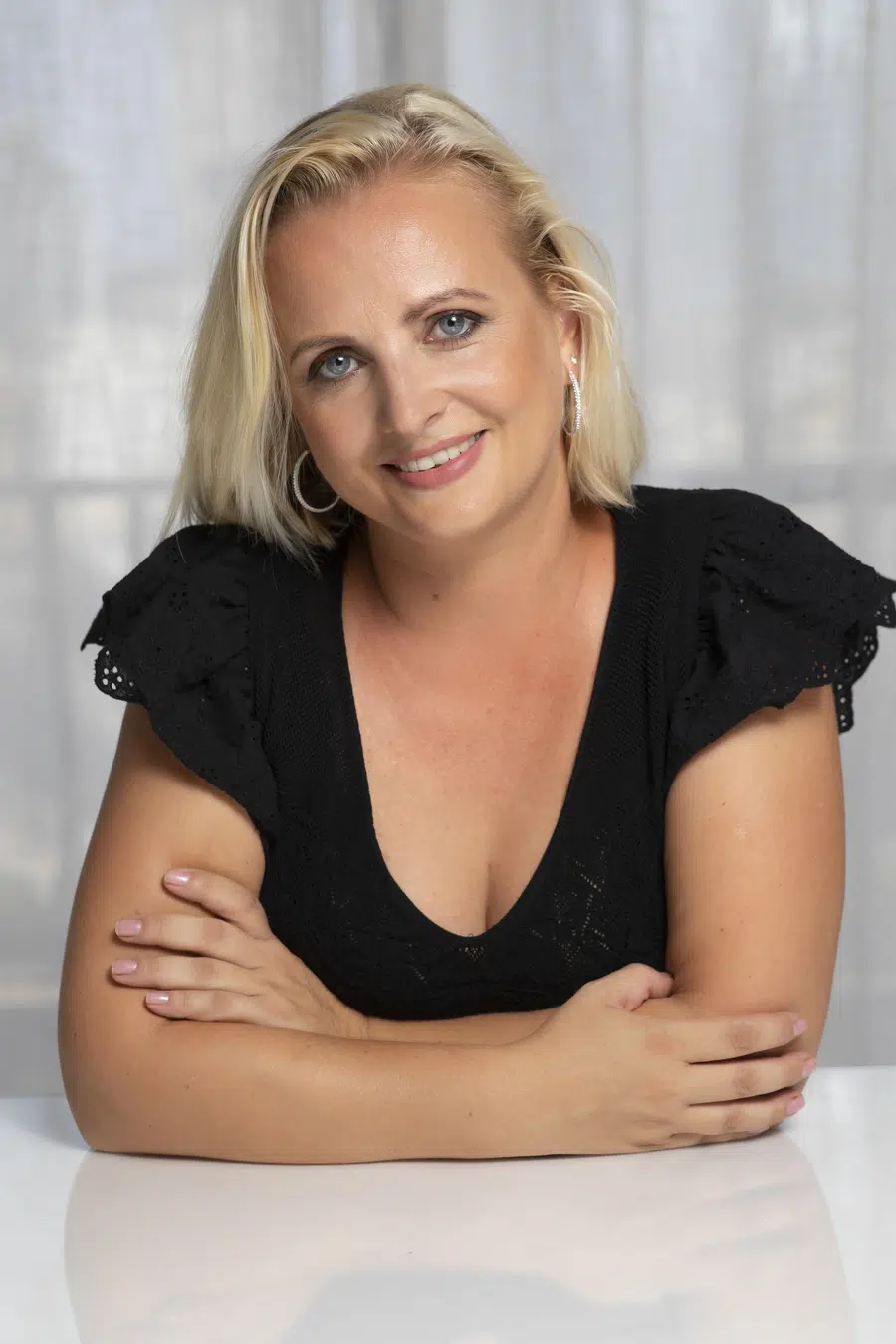 Krystyna is a blogger, coach and iDate speaker. She has been working in online romance and International dating industry since 2012 and is passionate about identifying the romance scam and giving dating tips and hacks. Join Krystyna for the dating service reviews and for finding ways to succeed with dating.
Krystyna focuses on International dating, which involves teaching men communication skills in a cross-cultural environment. She has been featured in many major publications including
DatingAdvice
,
Space Coast Daily
&
SWAGGER Magazine
.
Looking for more information? Feel free to get in touch to ask your questions or give feedback (see here:
Contact Krystyna
).
Romance Tour to Eastern Europe
Romance Tour to Moscow, Russia