Finding love where you are can often be difficult. Perhaps you do not like the kind of women that are around, you are not attracted to the typical demographic or you just want something unique that you are not able to find where you live. When this is such an issue, you want to look into a romance tour to Asia (Thailand, China, Philippines).
A romance tour takes you to three great countries like Thailand, China and the Philippines that increase your probability of meeting a future wife. During the romance tour, you are even introduced to a large group of Asian women, so you can discover first-hand how truly amazing they are. Of course, there are so many different cultures and ideologies found in each nation, you can either visit one country, or seek out several different Asian romance tours in order to find the perfect location and love for you.
What is a romance & single tour?
Unlike women from other parts of the world, Asian women are considered hardworking, exotic, distinctive and intelligent. These women are also excellent at their duties as wives and are easy to charm if you are a man who knows his role as a husband. For this reason, many western men are finding Asian women attractive, especially if they are interested in reserved woman. Luckily, you can easily meet an Asian woman if you go for an Asian Romance tour.
A romance tour is a vacation where a tour operator takes men to countries where women are interested in marrying foreign men. Unlike randomly meeting a woman in the streets of Bangkok or Shanghai, China, you will meet vetted ladies who are serious about dating and want to get married.
Men also get coaching and advice on how to interact with these women during their stay. You will also meet men in your situation, which will also boost your morale. You can compare it to a boy's tour that ends with everyone meeting a lady and interacting for some days.
Unlike going to the Asian country alone, choosing a romance tours company eliminates the hassles of moving around in a foreign country by organising your accommodation, ground transport, food and local guides.
What are the advantages of an Asian romance tour?
Asian romance tours will help you overcome the barriers of meeting your dream Asian lover in their country. They will arrange your accommodation, transport and food, plus they will also take you to the most romantic destinations in Asia.

A romance tour will address cultural issues by advising you on interacting with Asian women. They will also provide translators to help you overcome the language barrier.

Unlike meeting a woman alone, the guys you travel with during an Asian romance tour will interact with some with the women you have interacted with and can help you choose the best girl for you.
Why a romantic trip to Asia (Thailand, China, Philippines)?
Asia is home to all sorts of different nations, interesting people, historical attractions and wonderful nature. Thailand and the Philippines offer beautiful beaches and amazing locations which make your marriage trip special and emotional. China is an interesting culture and history. Chonqing is known for having China's most natural beauty and it is believed that the humid weather and fog, contribute to their naturally smooth skin.
Who can I meet during the Asian single tour?
It is important to understand that women in these different countries all have different traditions you need to consider. For example, women from Thailand have a higher potential of being buddhist. Many of these women are family oriented and are looking for a man who they can have a family with and provide them with opportunities they simply would not find if they married someone in the area. Most Western men are looking for an Asian bride because they want to start a family with a woman raised in a culture where women have traditional family values.
Asian marriage tour destinations
Loveme.com (A Foreign Affair) currently offers romantic tour services in:
Cebu Philippines
Davao Philippines
Bangkok Thailand
Shenzhen China
Chongqing China
Thailand romantic tours are taken by Western men in search of an exotic, interesting and mysterious woman for life and marriage. Thai women are known for their beauty and traditional family and marriage values.
Why a marriage & romantic tour to Thailand? 
Visiting one of the most beautiful countries in the world
Meeting hundreds of exotic Thai women
Visiting the best places to have fun and excitement
A Philippine marriage tour will offer you the opportunity to meet some of the most attractive and exotic women from the Philippines. Where age is a plus for men, Philippine women look at older men as more desirable.
Why a marriage & romantic tour to the Philippines? 
Gaining the most fantastic dating experience of your life
Meeting the beautiful exotic ladies of the Philippines
English is the primary language there, you can communicate with women without any translator
A marriage tour to Shenzhen, China is a perfect opportunity to meet Chinese beautiful women looking for a Western partner. Chinese women are treasures of the world: they are raised with deep cultural roots and traditions.
The single travel to Chongqing, China is a unique social experience that gives Western men the privilege of meeting exotic Chinese women. Women from Chongqing are very different in demeanor from Western women.
Why a marriage & romantic tour to Shenzhen, China? 
Visiting one of the most beautiful and modern cities in China
Meeting the most cherished brides in the world
Enjoying traditional Chinese food
Why a marriage & romantic tour to Chongqing, China? 
Visiting a historical city with many sights
Meeting Chinese ladies with traditional values
Enjoying Chinese culture and traditions
How much does the romantic tour to Asia cost?
The costs for the Asian single trips are as follows:
7 Days of Tour Services – $995.00
10 Days of Tour Services – $1195.00
14 Days of Tour Services – $1395.00
Important
ALL tour reservations include $235 of INSTANT value (Source: Loveme.com)
April 20-April 26 / 7 days/6 nights $3,095
April 20-April 29 / 10 days/9 nights. Costs: $3,495
April 20-May 3 / 14 days/13 nights. Costs: $3,895
August 24-August 29 / 7 days/6 nights $3,095
August 24-September 2 / 10 days/9 nights. Costs:$3,495
August 24-September 7 / 14 days/13 nights. Costs:$3,895
June 8-June 14 (7 days/6 nights) Costs: $3,195
June 8-June 17 (10 days/9 nights) Costs: $3,595
June 8-June 21 (14 days/13 nights) Costs: $3,995
November 16-November 22 (7 days/6 nights) Costs: $2,995
November 16-November 25 (10 days/9 nights) Costs: $3,395
November 16-November 29 (14 days/13 nights) Costs: $3,795
January 27-February 2 (7 days/6 nights) Costs: $3,395
January 27-February 5 (10 days/9 nights) Costs: $3,795
January 27-February 9 (14 days/13 nights) Costs: $4,295
May 4-May 10 (7 days/6 nights) Costs: $3,395
May 4-May 13 (10 days/9 nights) Costs: $3,795
May 4-May 17 (14 days/13 nights) Costs: $4,295
August 17-August 23 (7 days/6 nights) Costs: $3,395
August 17-August 26 (10 days/9 nights) Costs: $3,795
August 17-August 29 (14 days/13 nights) Costs: $4,295
March 2-March 8 (7 days/6 nights) Costs: $3,395
March 2-March 11 (10 days/9 nights) Costs: $3,795
March 2-March 15 (14 days/13 nights) Costs: $4,295
October 5-October 11 (7 days/6 nights) Costs: $3,395
October 5-October 14 (10 days/9 nights) Costs: $3,795
October 5-October 18 (14 days/13 nights) Costs: $4,295
December 7-December 13 (7 days/6 nights) Costs: $3,395
December 7-December 16 (10 days/9 nights) Costs: $3,795
December 7-December 20 (14 days/13 nights) Costs: $4,295
Dating tours to Asia in the pandemic - what to consider?
While Asian countries are a perfect destination for men looking for foreign lovers, your first visit can be challenging if you are not well prepared. Below are some of the things to consider when going for an Asian romance tour.
Since you will be meeting women from a different cultural background, it is advisable to go with an open mind so that you can be accommodative to the new people and experiences.
You should be aware of common laws like prohibitions for taking pictures of some attractions and adhere to them to avoid getting into trouble with the local authorities.
Some attractions like temples may require you to dress in a certain way. Therefore, you should prepare for that before you go.
Confirm whether there are immunisations required before you visit the country. The most common immunisations are yellow fever and malaria. Also, check beforehand if you are required to carry a Visa or get it upon arrival.
Are romance tours to Asia legit?
Yes. The Asian romance tours organisers are fully registered companies with good reviews from numerous people who have used their services before.
Why to choose Loveme.com as a single tour operator?
While most single tour operators claim to be the best, most of them cannot match the services offered by Loveme.com. The company has earned an unmatched reputation for professionalism, honesty and expertise. Since its launch in 1996, the company has helped thousands of men and women find their dream foreign spouses through individual and group tours.
Wanna find out how to meet an amazing foreign woman and have experience in International dating, but you have no idea how to start it. Keep calm, we are right here to help! ☝️ Ask Krystyna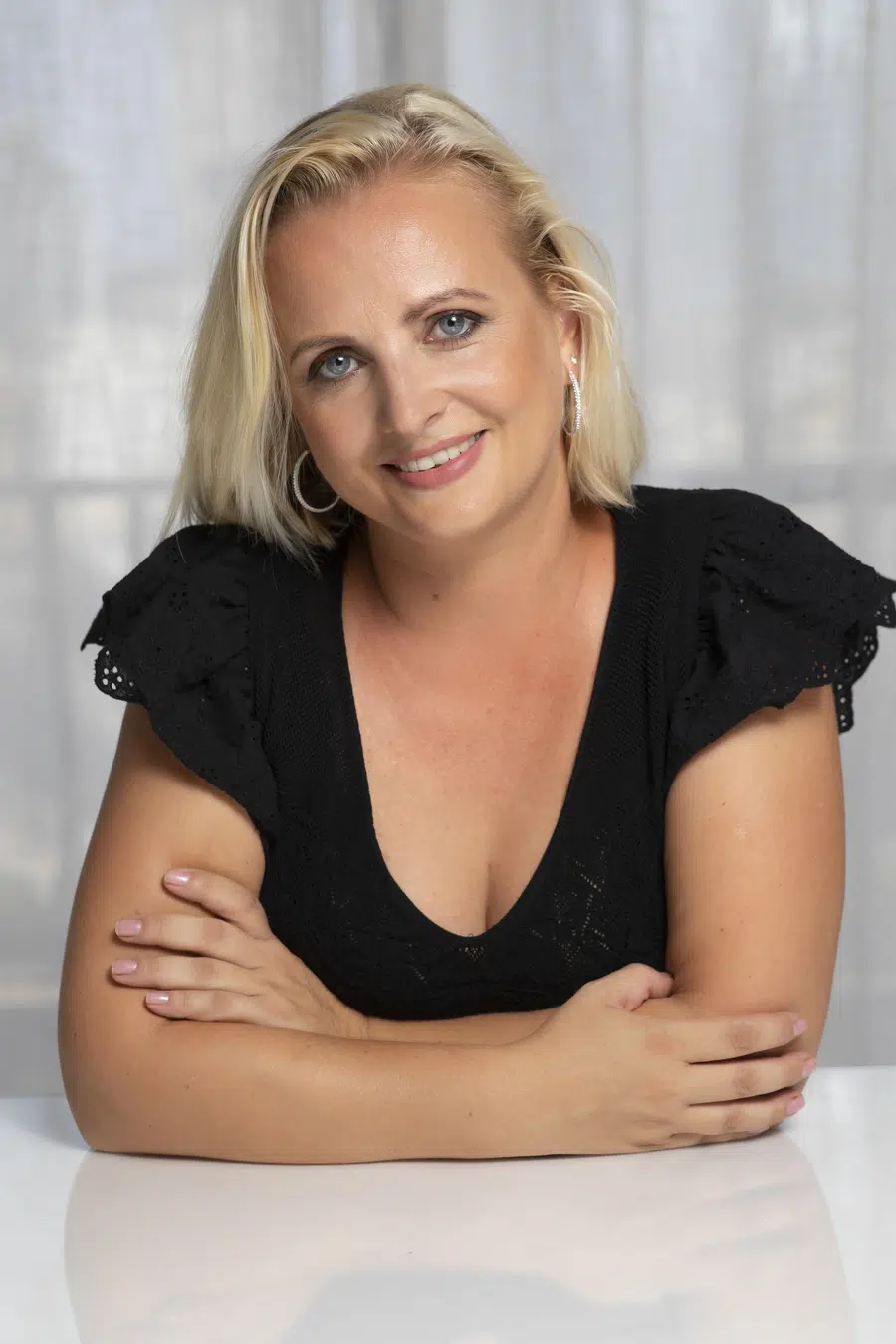 Krystyna is a blogger, coach and iDate speaker. She has been working in online romance and International dating industry since 2012 and is passionate about identifying the romance scam and giving dating tips and hacks. Join Krystyna for the dating service reviews and for finding ways to succeed with dating.
Krystyna focuses on International dating, which involves teaching men communication skills in a cross-cultural environment. She has been featured in many major publications including
DatingAdvice
,
Space Coast Daily
&
SWAGGER Magazine
.
Looking for more information? Feel free to get in touch to ask your questions or give feedback (see here:
Contact Krystyna
).