A Philippine romantic trip will offer you the opportunity to meet some of the most beautiful and exotic women from the Philippines.
The islands are absolutely filled with English speaking women who hold the belief that the age of a man is truly like a glass of wine, the older they are the better they get. the Philippines offer beautiful beaches and amazing locations which make your marriage trip special and emotional.
What is a Romance & Single Tour?
Romance and single tours are the names used to refer to trips and events usually planned by international agencies. Single tours are designed to help you meet local women in a chilled and informal setting. If you have been trying to date or just meet women from a different demographic setup, a romance tour to the Filipino is the perfect option.
What are the Advantages of a Filipino Romance Tour?
Going for a Filipino romance tour allows you to experience the most incredible dating experience you might probably ever be in. The ladies are exotic and gorgeous, making it worth every penny. 
Did you know that English is a primary language among Filipinos? Unlike most Asian countries, you get to communicate easily without having to use a translator. During this tour, you get to experience and enjoy the Filipino cultural practices and foods, which I found to be mind-blowing. 
Interesting to know
Filipino women tend to find older men more attractive.
Random Facts that you won't believe are true.
The Philippines is home to the World's Best Islands. The Philippines has 7,641 Islands, pristine beaches topping as the most favourite for most tourists. Boracay Island is the most beautiful beach with white sands and clear blue waters.

Tourists come to the Philippines to train in Surfing and get licenses. The country has fantastic surfing spots with high waves for that adrenaline rush.

The Philippines is known for its outstanding traditional delicacies. The famous and mind-boggling dish

adobo

is common in the country. 

Each province has its own festival where the people dance and party as they showcase their culture.
Meeting your special lady in the Philippines
Distinguished is cherished by beautiful Philippine women for dating and marriage. This culture of women finds that the older men offer much more because they have character and experience. This marriage tour is perfect for the older man who enjoys the company of an exotic, romantic, and beautiful woman.
This dating tour may be the opportunity for a lucky Western man to meet the Asian woman of his dreams. A soul mate might be waiting for you on the Philippine dating vacation. Where age is a plus for men, Philippine women look at older men as more desirable.
Why to go on a Romantic Tour to the Philippines
This may be a trip that will change your life. This paradise will offer a night life that you will find no place else in the world. You will be invited to an island party or two that will offer hospitality that is fit for a king. You won't run out of social events. All events are run by profession staff who are happy to serve all guests.
You can also expect to find areas that offer a perfect balance. You'll find luxury with a touch of cosmopolitan living included. You will have the chance to immerse yourself in the beauty of the great outdoors. You can find this treasure in Davao City. You will be surrounded by almost 1.5 million people who love life! Throughout your tour you can talk with Philippine women daily.
The Cebu is another province in the country. You will find five-star hotels along with a casino that will offer more fun and excitement than you would ever dare to dream of.
What to expect during the single tour to Philippines?
There are plenty of exotic and breathtakingly beautiful Philippine women who look forward to starting a romance with you. The staff would love to arrange a date for you so you will find romance. Dinner reservations and day excursions are also managed by the staff. You will enjoy meeting and romancing a lovely Philippine lady.
You won't be disappointed when you decide to take a Tour to the Philippine Island. There are several upcoming tours that you won't want to miss out on. You will find that these beautiful woman are warm and lovely on the inside too. They are happy to become acquainted with you. They will enjoy spending time with you. Lots of fun on a tour to the Philippine Islands!
Social events
One of the main features of a Philippine marriage tour is the social meetings. For example, the AFA tour is in all actuality, a 2 city romance tour. The first thing that occurs when you arrive in Davao on a romance tour from A Foreign Affair, is the opportunity to partake in your first social, after a few days, you will be taken to Cebu which is referred to as the area of beautiful women.
Romance trip to Philippines includes following services:
Hotel accommodations in Davao Philippines
Hotel accommodations in Cebu Philippines
Hospitality as well as guidance from American and foreign staff
Personal introductions to 1,000's of Philippine women who are part of the AFA catalog
Two catered and specially invited socials
Daily breakfast
Airport Pickup
Free interpreters at all socials
One hotel area and city orientation tour
Complimentary interpretation services, in hospitality room
One month Platinum Membership (a $95 value)
"Foreign Bride 101" A How To for Nice Guys by Bud Patterson (PDF Version, a $35 value)
Simply said, most of your expenses will be taken cared of once you purchase a romance trip package and very little is needed, when you get there, such as the cost associated with going to places outside of your tour package and the costs associated with purchasing souvenirs and gifts that you may wish to give to your potential bride in the Philippines.
It was the most fantastic experience of my life. Helen was the most gracious lady and took care of every little problem I had ..I wanted to take "her home" . Her "crew" especially Jay . were so helpful with me and my wheelchair and walker.. They were the best ,so attentive and helpful, all you had to do was turn around and someone was there to help you .. About the ladies.. My God ,they were the most beautiful bunch of gals I have ever seen in one place…
I hope you are doing fine and that your business is good. I know the economy here in the USA is terrible at this time and that maybe will affect your client numbers. I hope not , But here is the 'FINAL PRODUCT' of what you and others helped accomplish for us. Noime and I were married Oct, 5th in the church here in Athens, Texas.
By Far One Of The Top Highlights Of My Life! I can't sing your praises enough! The skillful facilitation of such an event by you and your amazing, extraordinary and warm staff was second to none. I was extremely impressed with how flawless things flowed from beginning to end. The patients that you and your staff exhibited was superb, truly a comfort to the group of men that I accompanied on the tour. The time I spent there in Davao March 14-20, 2013 with you, your staff and over 200 beautiful Filipina women has and will continue to impact my life from that day forward. The experience is ever present on my mind…
2023 Philippines Tour Schedule & Costs
January 27-February 2 (7 days/6 nights) Costs: $3,395
January 27-February 5 (10 days/9 nights) Costs: $3,795
January 27-February 9 (14 days/13 nights) Costs: $4,295
May 4-May 10 (7 days/6 nights) Costs: $3,395
May 4-May 13 (10 days/9 nights) Costs: $3,795
May 4-May 17 (14 days/13 nights) Costs: $4,295
August 17-August 23 (7 days/6 nights) Costs: $3,395
August 17-August 26 (10 days/9 nights) Costs: $3,795
August 17-August 29 (14 days/13 nights) Costs: $4,295
March 2-March 8 (7 days/6 nights) Costs: $3,395
March 2-March 11 (10 days/9 nights) Costs: $3,795
March 2-March 15 (14 days/13 nights) Costs: $4,295
October 5-October 11 (7 days/6 nights) Costs: $3,395
October 5-October 14 (10 days/9 nights) Costs: $3,795
October 5-October 18 (14 days/13 nights) Costs: $4,295
December 7-December 13 (7 days/6 nights) Costs: $3,395
December 7-December 16 (10 days/9 nights) Costs: $3,795
December 7-December 20 (14 days/13 nights) Costs: $4,295
Important
ALL tour reservations include $235 of INSTANT value (Source: Loveme.com)
Dating tours to the Philippines in the Pandemic - what to consider?
With all the travel restrictions due to the COVID-19 Pandemic, a lot of considerations must be put in place before taking part in a romance tour at the Filipino. Our advice to you is to check with your local travel agents for restrictions currently imposed in your location. Ask if there are any special requirements that you must adhere to. Consider visiting World Health Organization or Philippines health department websites to see what you are up against before making travel plans.
I would advise anyone planning to travel to observe all the standard Coronavirus health guidelines for their own safety. You do not want to get sick and miss out on all the fun activities and beautiful sceneries in the Philippines.
Are romance tours to the Philippines legit?
Romance tours have stirred heated debates over the fact that they might be operating outside stated legal boundaries. Suppose the primary purpose of the tour is to match foreign nationals to Filipino women or lure these women to being with foreign men. In that case, the activities of that particular tour company might be considered illegal.
However, in my honest opinion, romance tours provide platforms for singles to meet partners. Dances and social banquets on romance tours are not planned to lure women instead of a meeting platform like any other dating site.
Why to choose Loveme.com as a single tour operator?
From my experience, LoveME.com is a company that cares about the safety of its users. The profiles are authentic, and the company's tight registration process filters fraudsters. Romantic tours planned by this platform show videos and other details on the ladies' profiles, allowing men to be certain of the women's authenticity. 
For men that take up a romantic tour to visit their partners, a thorough test is done on them by Foreign Affairs to verify that it is safe for both parties to meet and that their intentions are pure.
Wanna find out how to meet an amazing foreign woman and have experience in International dating, but you have no idea how to start it. Keep calm, we are right here to help! ☝️ Ask Krystyna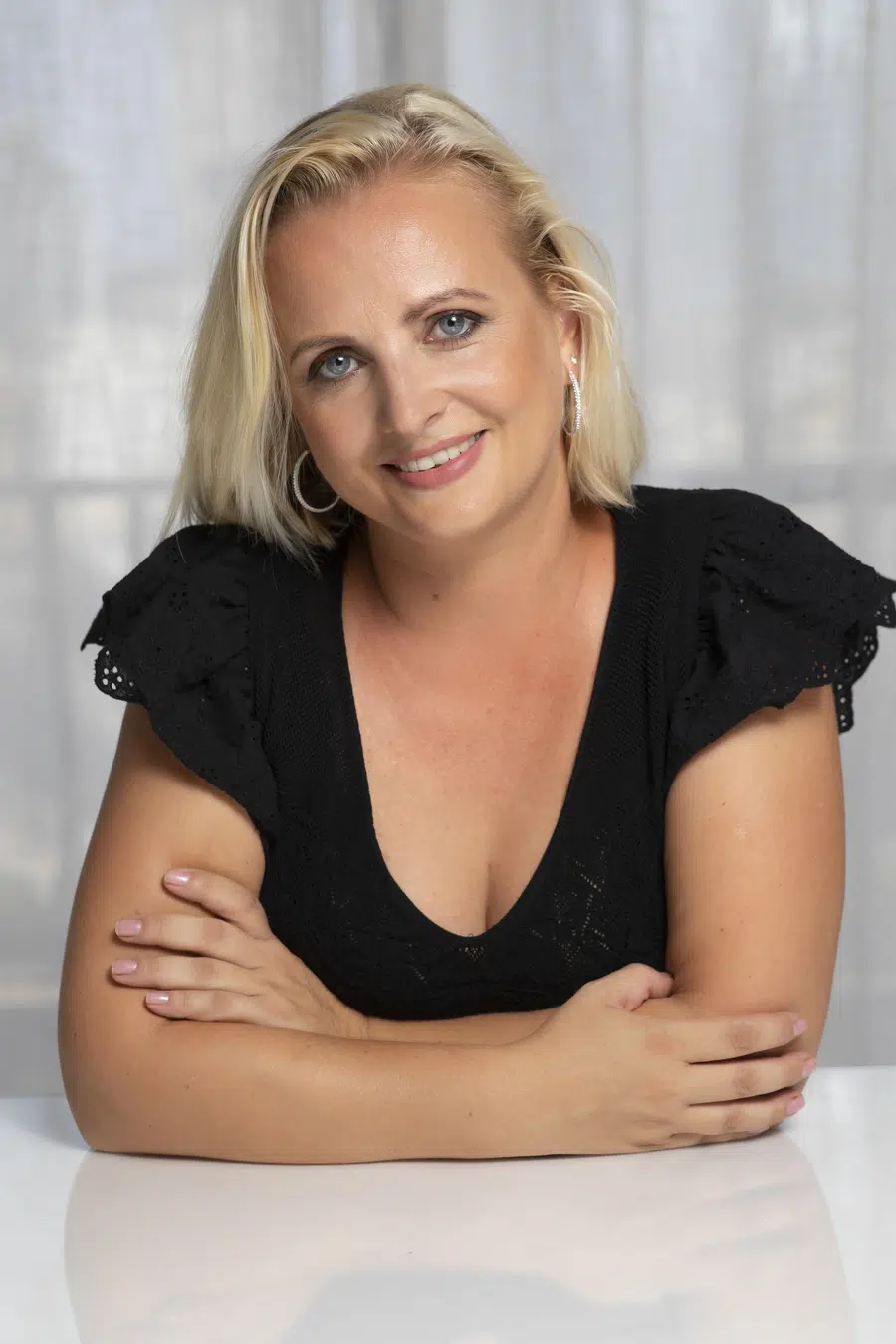 Krystyna is a blogger, coach and iDate speaker. She has been working in online romance and International dating industry since 2012 and is passionate about identifying the romance scam and giving dating tips and hacks. Join Krystyna for the dating service reviews and for finding ways to succeed with dating.
Krystyna focuses on International dating, which involves teaching men communication skills in a cross-cultural environment. She has been featured in many major publications including
DatingAdvice
,
Space Coast Daily
&
SWAGGER Magazine
.
Looking for more information? Feel free to get in touch to ask your questions or give feedback (see here:
Contact Krystyna
).