There is nothing new about the most dazzling city in Columbia – Barranquilla. Here, people in every conceivable line of life from all over the world have been using it for romantic tours.
This city offers an encouraging experience for most. It is well-known for beautiful Columbian women who have captured many crowns with their appeal and the largest carnival held each year. While much has been written about them, many people still need to be prepared for the experience.
What is a romance and single tour?
A romance and single tour can be defined as a group vacation organized by a commercial tour operator to bring single men to countries to meet foreign women. The women in these locations are usually ready and willing to meet foreign men for romance and marriage. A good romance and single tour is where the operator coaches the men on how to meet and romance these women.
This is done to ensure that the tours are successful and the men get the most out of them. As mentioned earlier, these tours are usually attended by groups of men, mainly from the same location.
What are the advantages of a Barranquilla romance tour?
Barranquilla is a beautiful city in Colombia with around 1.1 million inhabitants. The city hosts the largest ports in Colombia. Barranquilla makes a great location for romance tours. Below are some advantages of Barranquilla romance tours;
Beautiful Barranquilla women
Barranquilla hosts some of the most beautiful women in the world. Most of these women are single and looking to meet foreign men. This is an advantage because there are several options. Therefore, it is easy to fulfill the objectives of the romance and single tour.
Another advantage of Barranquilla romance and single tours is that you get to enjoy the city's beauty. This is in addition to meeting single women.
Random facts that you won't believe are true
Barranquilla, Colombia, is home to the second-largest carnival in the world. This is one of the main tourist attractions in the city. The city also hosts some significant tourist attractions that cause thousands of foreigners to visit yearly.
There are lots of activities to partake in
Another reason why Barranquilla makes an ideal location for singles and romance tours is that there are a lot of activities that you can embark on. This means that you get to have a good time exploring different activities.
Meeting your special lady in Barranquilla, Columbia
Latin women have many cultural similarities that appeal to Western men who are seeking a family-oriented woman with old-fashioned values and morals. Different cultures produce different types of adult men and women. Whereas many Western women are focused on their careers and accomplishing rigorous goals, a big percentage of Columbian ladies are still focused on family values and personal growth within their marriage and family.
These morals and philosophies held by many Latin women are admirable and are morals that result in them being supportive, loving, and sophisticated wives and mothers. Attractive, fit women from Barranquilla, Columbia take time for their appearance, have a fierce pride in how they look and feel, and enjoy maintaining a solid and healthy home life for their husbands and families.
Why to go on a Romantic Tour to Barranquilla, Columbia
Being the fourth largest city of Columbia, Barranquilla has lived up to its name and fame. This beautiful city is the fourth largest city in Columbia located by the Caribbean Sea. It is located just a few miles from Santa Marta and Castegan. By plane, it only takes two hours to reach the United states and one hour to Panama. For the magnificent growth in industry and commercialization, this city is also known as the Golden Gate of Columbia. Barranquilla is the first port in Columbia along the Atlantic Ocean and first city to open airport in South America.
There is so much to see and do in Barranquilla. You could spend an afternoon taking in the beauty of the sea and the surrounding landscape. One of the most popular events in the city is the Carnaval de Barranquilla. This is a four day festival featuring music, food and fun. If the carnival and the fantastic night life are not enough of an attraction, perhaps a visit to the famous Banco de la Republica is in order. Here you can see some of the finest paintings and sculptures anywhere in the world.
In an age of growing technology, Barranquilla romantic tours offer the chance to stay in four and five star hotels through online booking. Increasingly people have taken advantage of these opportunities that put them into relaxing mode, particularly in an era of laborious life. In a growing number of cases where people are ready to give importance to real luxury when they are traveling around South America for a price that meets their budget, this city has come to their rescue.
What to expect during the single tour to Barranquilla, Columbia?
Most hotels are situated in the best areas of the city and provides furnished rooms that come with free internet, TV and other amenities including bar, gym, pool, business center and sauna. There are a number of reasons why travelers choose to go through this city to fulfill their travel and romantic needs. For one thing, it is the fear of the unknown in blindly entering into a town that has no reviews and base. On the other hand, the accommodation and other services here can have a satisfying effect that is otherwise extremely hard to come by.
In a nutshell, below are some of the benefits of participating on a romance tour to Barranquilla:
This city provides flexibility in choosing the type of stay and entertainment you want to have. The requirements and agreements can readily be altered to meet changing needs.
The city romantic tours offer expanded resources such as airport pickup, concierge service, fully catered socials, in-house complimentary meals, personal introductions with many attractive women profiled on the service and much else associated with a safe travel.
The tour offers participants a sense of interdependence, connections increasing their involvement with other people and finding the best one. While each person is responsible for his or her own enjoyment, the tour services often recommend fun activities that matches their interests. In addition, travelers can meet often to talk, discuss and have fun without obligations.
While much attention has been focused on romantic tours and hotels, similar arrangements for carnivals and other events are very much in evidence throughout the city. And this is one of the reasons why people sign up for the tour. The ease of booking these tours permit greater responsiveness to needs and enjoyment. Whatever its form, Barranquilla romantic tours can be a valuable asset to travel and meet people at the same time without hassles.
Romance trip to Barranquilla, Columbia includes following services:
Airport Pickup
Hotel accommodations an Internationally rated 4-star hotel in Barranquilla, Columbia
Hospitality as well as guidance from American and foreign staff
Personal introductions to 1,000's of Columbian women who are part of the AFA catalog
Two catered and specially invited socials
Daily breakfast
Chiva bus. You may invite a girl and your translator to join you
Free interpreters at all socials
One hotel area and city orientation tour
Complimentary interpretation services, in hospitality room
One month Platinum Membership (a $95 value)
"Foreign Bride 101" A How To for Nice Guys by Bud Patterson (PDF Version, a $35 value)
Many more services are available to make your stay as comfortable and complete as possible. You leave the planning to us and we will leave the love to you. So come on the romance tour and take the journey of a life time. Find romance with a beautiful Columbian bride on the most fantastic place you will ever set foot on and let your love life be changed for the better, forever. Sign up today!
I just returned from my Barranquilla tour, and if I had to put it into one word INCREDIBLE! Yami and the entire staff could not have been more helpful with anything we needed. I can not thank them enough! I came to Barranquilla wondering if this was really true. As I stood by the door watching the women come into the socials, I couldn't believe my eyes, they were the most beautiful women I have ever seen! The hotel, their staff, the food and your translators were all first class! I came having my doubts and left having meet some great friends and in love with the most wonderful woman I have ever met!!
I just wanted to thank you guys for providing a wonderful service. Without your help I would never have had the nerve to go on a Latin Club tour. Yami and Ceci were so helpful, as well as the other translators. If it were not for them I would not have met the most amazing woman, let alone propose to her a mere 10 days later – thank God she said yes. Thank you for everything you have helped make me the happiest man alive right now.
2023 Barranquilla, Columbia Tour Schedule & Costs
March 2-March 8 (7 days/6 nights) Costs: $3,195
March 2-March 11 (10 days/9 nights) Costs: $3,695
March 2-March 15 (14 days/13 nights) Costs: $4,195
August 10-August 16 (7 days/6 nights) Costs: $3,195
August 10-August 19 (10 days/9 nights) Costs: $3,695
August 10-August 23 (14 days/13 nights) Costs: $4,195
Important
ALL tour reservations include $235 of INSTANT value (Source: Loveme.com)
Dating tours to Barranquilla, Columbia in the pandemic- what to consider?
The pandemic has impacted several aspects of life, including tourism. Initially, people were not allowed to travel. However, currently, you can embark on your romance and singles tours to Barranquilla and other parts of the world. Regardless, there are a few things you must consider. They are;
Did you know?
Being vaccinated does not mean that you cannot spread the coronavirus. Therefore, it would be wise if you considered this.
The health state of the location
One of the first things you should consider is the current health state of the destination. You can do this by researching on the internet. With this information, you can plan all the precautions you need to take during the trip.
The safety regulations in the city
It would help if you also considered the existing safety regulations in the city. For instance, if the city is restricting tourist activities, it would not be wise to visit if you are looking to meet single women. This is because you will not be allowed to interact or have fun during the trip.
Are romance tours to Barranquilla, Columbia legit?
Yes, Romance tours to Barranquilla, Columbia, is legit. However, it would help if you ensured that the tour operator is legit.
Why choose Loveme.com as a single tour operator?
Loveme.com is one of the best romance and single tour operators on the market. Single tours by Loveme.com provide friendly America representatives, prior coaching, interpreters, and the best locations. For this reason, if you are choosing the best single tour operator, our advice to you would be to go with Loveme.com.
Interesting to know
There are numerous romance and single tour operators on the market. However, you must be careful when choosing one because some have been accused of scamming people out of their money.
Wanna find out how to meet an amazing foreign woman and have experience in International dating, but you have no idea how to start it. Keep calm, we are right here to help! ☝️ Ask Krystyna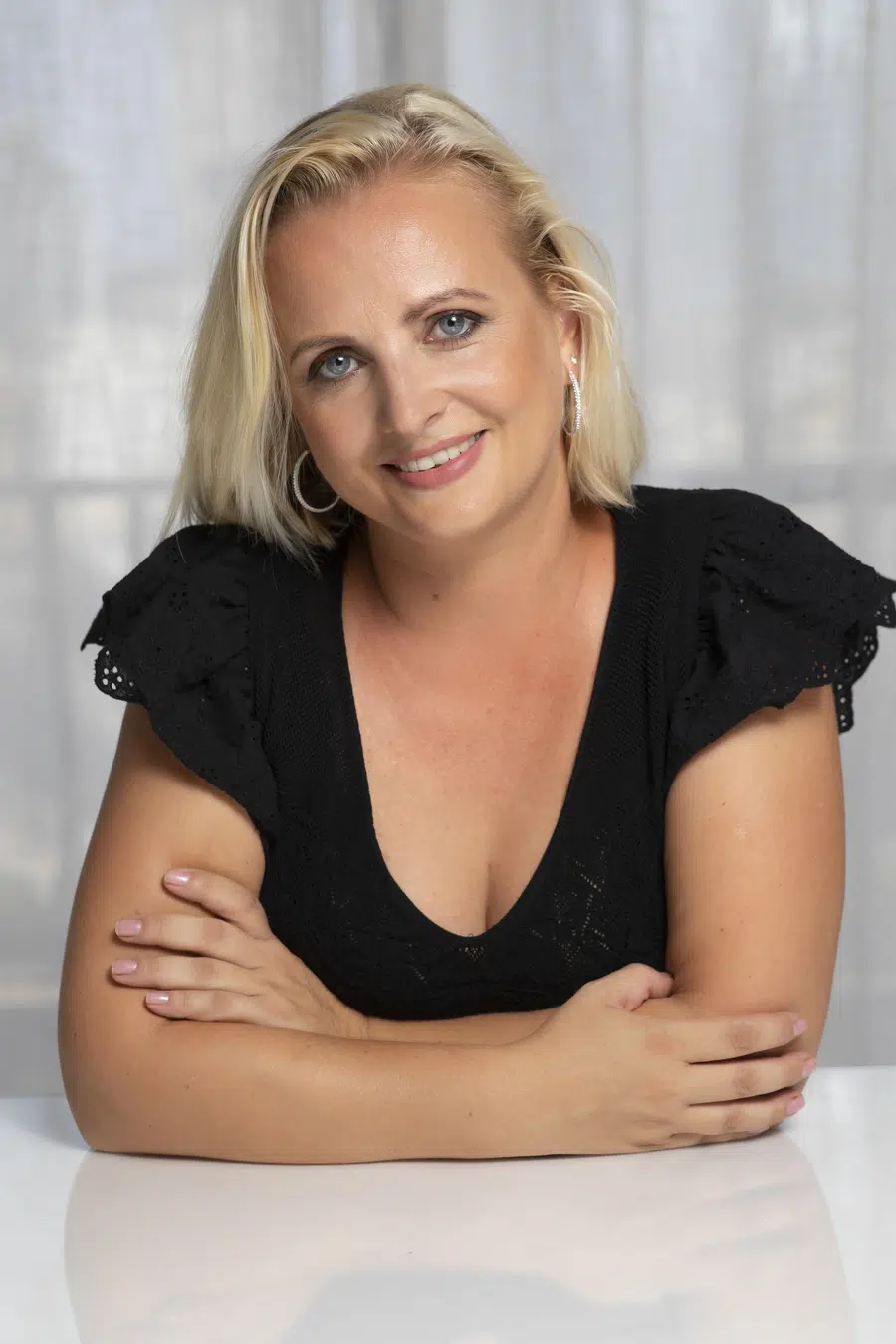 Krystyna is a blogger, coach and iDate speaker. She has been working in online romance and International dating industry since 2012 and is passionate about identifying the romance scam and giving dating tips and hacks. Join Krystyna for the dating service reviews and for finding ways to succeed with dating.
Krystyna focuses on International dating, which involves teaching men communication skills in a cross-cultural environment. She has been featured in many major publications including
DatingAdvice
,
Space Coast Daily
&
SWAGGER Magazine
.
Looking for more information? Feel free to get in touch to ask your questions or give feedback (see here:
Contact Krystyna
).