A romance tour to Cartagena awaits single men from the USA, Canada, Australia and Western Europe. Imagine all at once, meeting hundreds of beautiful, sexy women who are very interested in a long term relationship. These women are in a country only 2 hours away, by plane, from Florida.
This particular tour in Columbia is available, and these wonderful women await their dream to marry a man. The foreign marriages have twice the success that domestic marriages have, so men can relax and choose what they really want in a woman.
A tour operator will take you to Cartagena for some days and arrange meetings with vetted girls looking for a serious relationship leading to marriage with a foreign husband.
This article is about what you should expect during a romance tour to Cartagena, Columbia.
What is a romance & single tour?
A romance tour is a vacation where single men travel to a foreign country to meet foreign women for romance and marriage. The tour company will help the young men move around the country and offer accommodation during the tour. They also offer match-making services where the men meet vetted women who are willing to start a relationship with a foreign man and later get married to the man. Your company will also provide some advice about how to interact with foreign girls and the things that can make them fall for you easily.
What are the advantages of a Cartagena romance tour?
Unlike going to a foreign country to meet women without any help, a Cartagena romance tour comes with several benefits, as explained below.
Quality matchmaking services
Your tour operator will act as a bridge between you and the Cartagena women seeking foreign lovers to marry them. They will ensure that the girls they bring are screened to ensure that you will find a match according to your preferences. The companies also ensure that you have the best romantic moments with the girls by selecting the best tours destinations.
If you have ever travelled to a foreign country without help from a local citizen, you must know how challenging it can be to find the right accommodation. Some people choose hotels based on online reviews only to find that they are not as good as they expected.
The romance tour company will ensure that you have the best accommodation in Cartagena, and their staff will attend to your needs during your stay.
In addition to meeting beautiful Cartagena girls, you will also enjoy visiting different tourist attractions in the city alone or with the girls. Such activities make dating easier as you can easily strike a conversation with any girl as you enjoy nature's tranquillity.
Meeting your special lady in Cartagena, Columbia
In addition, the Columbia women are known for their remarkable beauty, friendliness, charm, innocence and sincerity. Each one is chosen according to the high standards set forth. One can be introduced one-on-one to whomever he wants to meet, and all women have a file in the office that men can see.
So, there are many choices of who to spend the rest of one's life with. There are also two socials where one will meet hundreds of women.The real purpose of the romance tour is to meet as many women as possible, obviously. One can find stimulating ideas for romance during his stay in Cartagena. Nightclubs are popular and there is what's called Chiva Busses. These are party busses that stop at the nightclubs for dancing and other fun.
Why to go on a Romantic Tour to Cartagena, Columbia
What is more, Cartagena is known as quite a romantic city. There is a beautiful beach, and many romantic restaurants in the old walled city. One is introduced to all the possible women available to spend time with. The country has endless opportunities to meet the right woman to marry. These women are a special kind of female that will leave one asking which one he likes best.
Also, while there in Cartagena, one can experience guided bus tours, casinos, deep sea fishing, boat trips, art museums, reef diving, beaches, intimate bars, horse drawn carriage rides, lively discotheques, cafes with live entertainment and unique shopping. Know that the tour is planned to let one meet as many women that he can while on the tour. The staff is at one's beck and call, so do not hesitate to go to the office across from the hotel, and the hospitality room is in the hotel where one will stay for the tour which will last 11 days.
Indeed, Cartagena is of the most spectacular cities in South America. It is also a major tourist destination for people in Columbia and other countries close by. This city is a magical experience to behold, but not anything compared to what one will find in exploration of the fantastic women who are waiting for love. These native women are genuine creatures that are not just pretty on the outside, but just as awesome on the inside.
What to expect during the single tour to Cartagena, Columbia?
Having said all that, the "Latin Romance Trip" gives one a marvelous time. It provides the 2 socials that are fully catered, hotel accommodations in Cartagena, daily breakfast, airport pickup, 1 month platinum membership, unlimited personal introductions, 24 hour hospitality and guidance from the staff, complimentary interpreting services in-house and at all socials, and a PDF "Foreign Bride 101," that men need to read prior to going out. It will be very helpful to know this information.
Cartagena, Colombia has an average temperature of about 86 degrees from December to March. This dreamland can be found in northwest South America on the Caribbean Sea and Pacific Ocean. It features some of the most beautiful beaches in the entire world. There is always a slight, lukewarm breeze that cools the heat down to make it like a paradise. Go find a woman!
In conclusion, below are some of the benefits of participating on a Cartagena marriage trip:
This wonderful city provides flexibility in choosing the type of stay and entertainment you want to have. The requirements and agreements can readily be altered to meet changing needs.
The city marriage tours offer expanded resources such as airport pickup, hotel accomodations, fully catered socials, in-house complimentary meals, personal introductions with single attractive women profiled on the service and much else associated with a safe travel.
Romance trip to Cartagena, Columbia includes following services:
Airport Pickup & hotel accommodations in Cartagena
Hospitality as well as guidance from American and foreign staff
Personal introductions to 1,000's of Columbian women who are part of the AFA catalog
Two catered and specially invited socials
Daily breakfast
Free interpreters at all socials
One hotel area and city orientation tour
Complimentary interpretation services, in hospitality room
One month Platinum Membership (a $95 value)
"Foreign Bride 101" A How To for Nice Guys by Bud Patterson (PDF Version, a $35 value)
Many more services are available to make your stay as comfortable and complete as possible. You leave the planning to us and we will leave the love to you. So come on the romance tour and take the journey of a life time. Find romance with a beautiful Columbian bride on the most fantastic place you will ever set foot on and let your love life be changed for the better, forever. Sign up today!
…I am writing to tell you what a wonderful time I had on my recent tour to Cartagena, Columbia. First of all this is not my first time with AFA, I went with you two times to St. Petersburg, Russia. I must admit I was very apprehensive about going to Columbia. However, I found it to be very safe and the people very friendly…
I am writing to tell how much I enjoyed my AFA Cartagena tour — thank AFA so much for making it such a wonderful experience! AFA staff were helpful in every possible way — meeting us at breakfast every morning, organizing the great socials, and arranging introductions and dates with the lovely ladies. I hope to return to Cartagena again soon…
… I have been on many singles tours, but AFA has the best of all. I meet more quality women on one tour then I did on six of your competitor's tours. I only wish I had joined you first. I no longer need to go on anymore tours, I found the woman of my dreams…
… My stay in Colombia was one of my best travel experiances I've had, everyone was just great and very helpful. I am especially greatful for all the help I recieved from my translator Amalia Solano, she went out of her way to help with everything to assure all angles were covered, and that my colombia experiance was special, shes a great ambassadr for the AFA agency, and Columbia.
2023 Cartagena, Columbia Tour Schedule & Costs
April 13-April 19 (7 days/6 nights) Costs: $3,395
April 13-April 22 (10 days/9 nights) Costs: $3,895
April 13-April 26 (14 days/13 nights) Costs: $4,395
November 2-November 8 (7 days/6 nights) Costs: $3,395
November 2-November 11 (10 days/9 nights) Costs: $4,095
November 2-November 15 (14 days/13 nights) Costs: $4,595
Important
ALL tour reservations include $235 of INSTANT value (Source: Loveme.com)
Dating tours to Cartagena in the pandemic - what to consider?
While it is now possible to travel to Columbia after lockdowns were lifted, it is still important to protect yourself when travelling to a foreign country. Below are some of the factors to consider.
Have you been vaccinated against COVID 19?
It is advisable to get vaccinated before leaving the country if possible. However, you should know that it takes time for your body to build protection after vaccination.
Does the destination have requirements or restrictions for travellers from your hone country?
You must follow all the local regulations and travel rules in the host country.
Are romance tours to Cartagena legit?
Yes. Romance tours to Cartagena are legit because they are done by fully registered companies and are only for dating purposes.
Why to choose Loveme.com as a single tour operator?
Most people prefer Loveme.com as a single operator because they provide a wide variety of single tours every year and the success rate for each one of them is always high. Women who join their service must complete an application and are personally vetted by the company's experienced staff.
Wanna find out how to meet an amazing foreign woman and have experience in International dating, but you have no idea how to start it. Keep calm, we are right here to help! ☝️ Ask Krystyna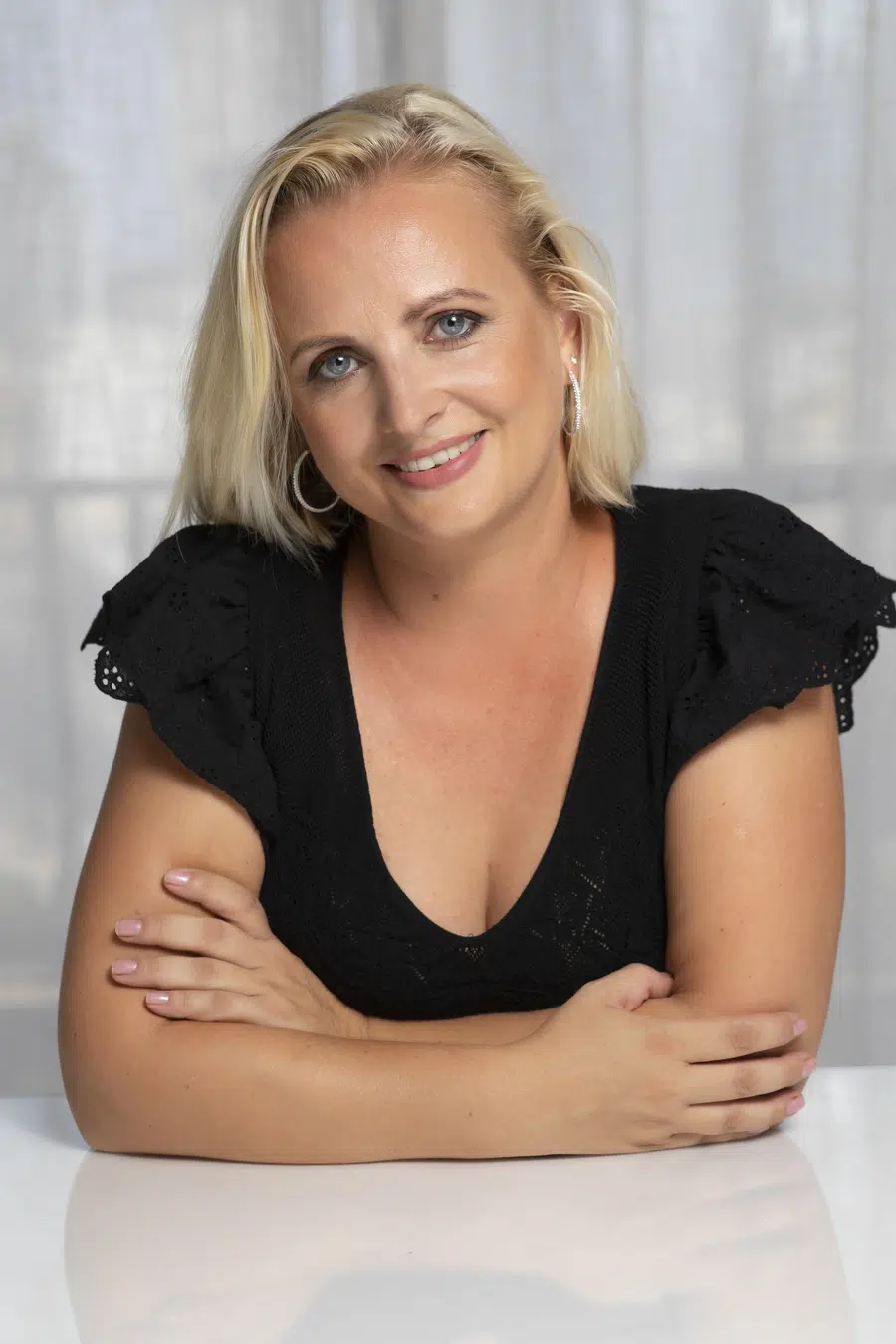 Krystyna is a blogger, coach and iDate speaker. She has been working in online romance and International dating industry since 2012 and is passionate about identifying the romance scam and giving dating tips and hacks. Join Krystyna for the dating service reviews and for finding ways to succeed with dating.
Krystyna focuses on International dating, which involves teaching men communication skills in a cross-cultural environment. She has been featured in many major publications including
DatingAdvice
,
Space Coast Daily
&
SWAGGER Magazine
.
Looking for more information? Feel free to get in touch to ask your questions or give feedback (see here:
Contact Krystyna
).