Are you looking for that someone special, but the selection of women in your home country is not what you are looking for? If so, a romance tour to Costa Rica is sure to deliver the type of females that you are searching for. Hop on the plane and you will be on your way to food, fun, excitement, and an array of lovely women to enjoy your Costa Rican experience with.
What is A Romance & Single Tour?
If you have been looking for a woman to be your life partner or for romance in your home country but have not had any luck, this is the place to visit. Our advice to you is to hop on a plane to San Jose and experience the vast array of gorgeous and lovely women that Costa Rica has to offer.
If this is your first time hearing about a romance and single tour, you may be wondering what it entails. Well, that's why I am here to enlighten you more about romance and single tours. The basic dictionary definition of a romance and single tour is an organised vacation to foreign countries that men partake in to meet single women for romance or marriage. A romance and single tour is organised by either commercial tour agencies or marriage agencies.
Did you know?
San Jose, Costa Rica is San Jose is endowed with many friendly women who are down to earth and willing to meet a perfect match? I have visited numerous cities in Central America and the Caribbean, and from my experience, I would say Ticas (name used to refer to Costa Rican females) are both beautiful but also family-oriented.
What Are the Advantages of a San Jose Romance Tour?
While on a San Jose romance tour, you will enjoy several advantages that include:
You will enjoy top of the standard services and accommodations. The tour package is made to ensure you enjoy the vibe of the land and its people.
This tour ensures you have an easy time finding and communicating with the woman you are interested in. Prospects are provided with the necessary tools such as mobile numbers and email addresses to communicate and connect with their love interests.
Even though love is a universal language, language barriers can arise, hindering your progress in finding a partner. Translation services are provided to ensure your chances of finding your perfect woman are high.
Social meetings are scheduled to provide you with a chance of meeting multiple women at a time. With such a thing, you get a chance to select the perfect woman for you.
Meeting your special lady in San Jose, Costa Rica
These friendly and easy going women are waiting to meet the perfect man for them. It could be you. The upbringing of these women has created a great number of beautiful and family oriented females. Believing that their place is in the home and serving their man and family, these women are loving, caring, and patient. There is sure to be a match for you in San Jose.
When you embark on this adventurous tour of San Jose, you will be enveloped by the enormous amount of beauty that Central America has to offer. The views and sites include such things as tropical rain-forest surroundings, exotic wildlife, endless beaches, and volcanoes. Another type of natural beauty can be found when you take on the adventure of mingling among some of the most spectacular females on Earth.
Why to go on a Romantic Tour to San Jose, Costa Rica
There are numerous sites to see and things to experience in San Jose. The Teatro Nacional Costa Rica promises to deliver top notch performances in their historic 1897 theater. You can tour of the Precolumbian Gold Museum to view the incredible works of art on display. Take your new Costa Rican acquaintance to the amusement park Pueblo Antiguo for some child-like fun.
If you are in search of excitement and adrenaline rushes, the Tropical Bungee and the Costa Rica Motorcycle Tours are sure to get your heart pumping. When you need to slow down and admire the surroundings, a trip to one of the unforgettable parks such as the Parque La Sabana or Parque Nacional will prove to be relaxing.
The "Casado" is a traditional dish that is created from rice, meat or fish, beans, cabbage, tomatoes, and fried bananas. Another dish that is considered a staple in San Jose is the "Gallo Pinto." This popular breakfast dish is constructed with ingredients like onions, sweet peppers, beans, and rice. These ingredients are served with corn tortillas and fried eggs. When it comes to the libations of Costa Rica, the official liquor is called "Guaro." It is usually served with a slice of lime or in a mixer with lime juice.
What to expect during the single tour to San Jose, Costa Rica?
Services and Accommodations
While you are enjoying the culture and vibe of the land, your tour package will also include such things as breakfast, two large socials, unlimited introductions, and the assistance of a professional international staff. Signing up on this site to take advantage of these services is free and a simple process. Submit your form and start searching profiles immediately.
There are scheduled socials that allow you to meet multiple eligible women at one time. Translators are available to help with any language barriers. However, with this incredible selection of sexy available women, the language of love is universal and the interpreter may not be necessary.
When you sign up for this romance tour, you will be given the tools necessary to contact the women that you are interested in. This includes email addresses, paper correspondence, or telephone connections. There are translation services available so that you are able to communicate with your love interest. We also offer gift services if your desire is to show your intended devotion through a surprise gift.
The staff is available to help with any of your concerns at any time of the day. Translators are available at the social meetings as well as outside of the scheduled meetings. These services are available for any correspondence that you may have with your intended date.
Romance trip to San Jose, Costa Rica includes following services:
Airport Pickup and hotel accommodations in San Hose, Costa Rica
Hospitality as well as guidance from American and foreign staff
Personal introductions to 1,000's of Costa Rica women who are part of the AFA catalog
Two catered and specially invited socials
Daily breakfast
Free interpreters at all socials
One hotel area and city orientation tour
Complimentary interpretation services, in hospitality room
One month Platinum Membership (a $95 value)
"Foreign Bride 101" A How To for Nice Guys by Bud Patterson (PDF Version, a $35 value)
Many more services are available to make your stay as comfortable and complete as possible. You leave the planning to us and we will leave the love to you. So come on the Latin romance tour and take the journey of a life time. Find romance with a beautiful Costa Rica lady on the most fantastic place you will ever set foot on and let your love life be changed for the better, forever. Sign up today!
…I met someone through AFA office the 2nd day I arrived. We fell in love and are now making arrangements to have her come to CANADA where we will procede to get married. We both wish to thank the AFA Company and their staff for making this possible.
…I attended the Costa Rica tour on 11/20/08 – 11/26/08. I cannot remember when I have had such a great time. The ladies that I met at the socials were drop dead gorgeous, friendly, and easy to talk to. I admit I was a little skeptical at first, but that was quickly erased when I met Gustavo, his wife Maria, and the entire A.F.A. Staff…
I attended the Costa Rica tour on 11/20/08 – 11/26/08. I cannot remember when I have had such a great time. The ladies that I met at the socials were drop dead gorgeous, friendly, and easy to talk to. I admit I was a little skeptical at first, but that was quickly erased when I met Gustavo, his wife Maria, and the entire A.F.A. Staff…
2023 San Jose, Costa Rica Tour Schedule & Costs
March 16-March 22 (7 days/6 nights) Costs: $3,195
March 16-March 25 (10 days/9 nights) Costs: $3,695
March 16-March 29 (14 days/13 nights) Costs: $4,195
July 6- July 12 (7 days/6 nights) Costs: $3,195
July 6- July 15 (10 days/9 nights) Costs: $3,695
July 6- July 19 (14 days/13 nights) Costs: $4,195
September 28-October 4 (7 days/6 nights) Costs: $3,195
September 28-October 8 (10 days/9 nights) Costs: $3,695
September 28-October 11 (14 days/13 nights) Costs: $4,195
Important
ALL tour reservations include $235 of INSTANT value (Source: Loveme.com)
Dating Tours to San Jose, Costa Rica in The Pandemic - What to Consider?
Due to the COVID-19 pandemic, international travel has become limited. Therefore, you need to consider several things when going for a dating tour to San Jose, Costa Rica, during the pandemic. As a tourist, you need to fulfil several requirements before entering the country, which are:
Completing a health pass

Obtain an RT-PCR coronavirus test indicating you are negative

Purchase a travel medical insurance
While at the airport, you will be required to properly wear a face mask, keep physical distance, sanitise in the sanitising shoe mats, and pass through body temperature checkpoints. While out of the airport, you will be required to keep a physical distance and wear a face mask whenever you are outdoors.
Are Romance Tours to San Jose, Costa Rica Legit?
Yes, they are. Romance tours to San Jose are organised by legit and experienced dating and tour services to help foreign men find women to date from around the world.
Why Choose Loveme.Com as A Single Tour Operator?
Loveme.Com is a foreign affair international matchmaker that has been in existence since 1995. It is committed to excellence. It has organised over 500 tours leading to the formation of thousands of relations. It also has all the tools to help you find, meet and marry a foreign woman.
Wanna find out how to meet an amazing foreign woman and have experience in International dating, but you have no idea how to start it. Keep calm, we are right here to help! ☝️ Ask Krystyna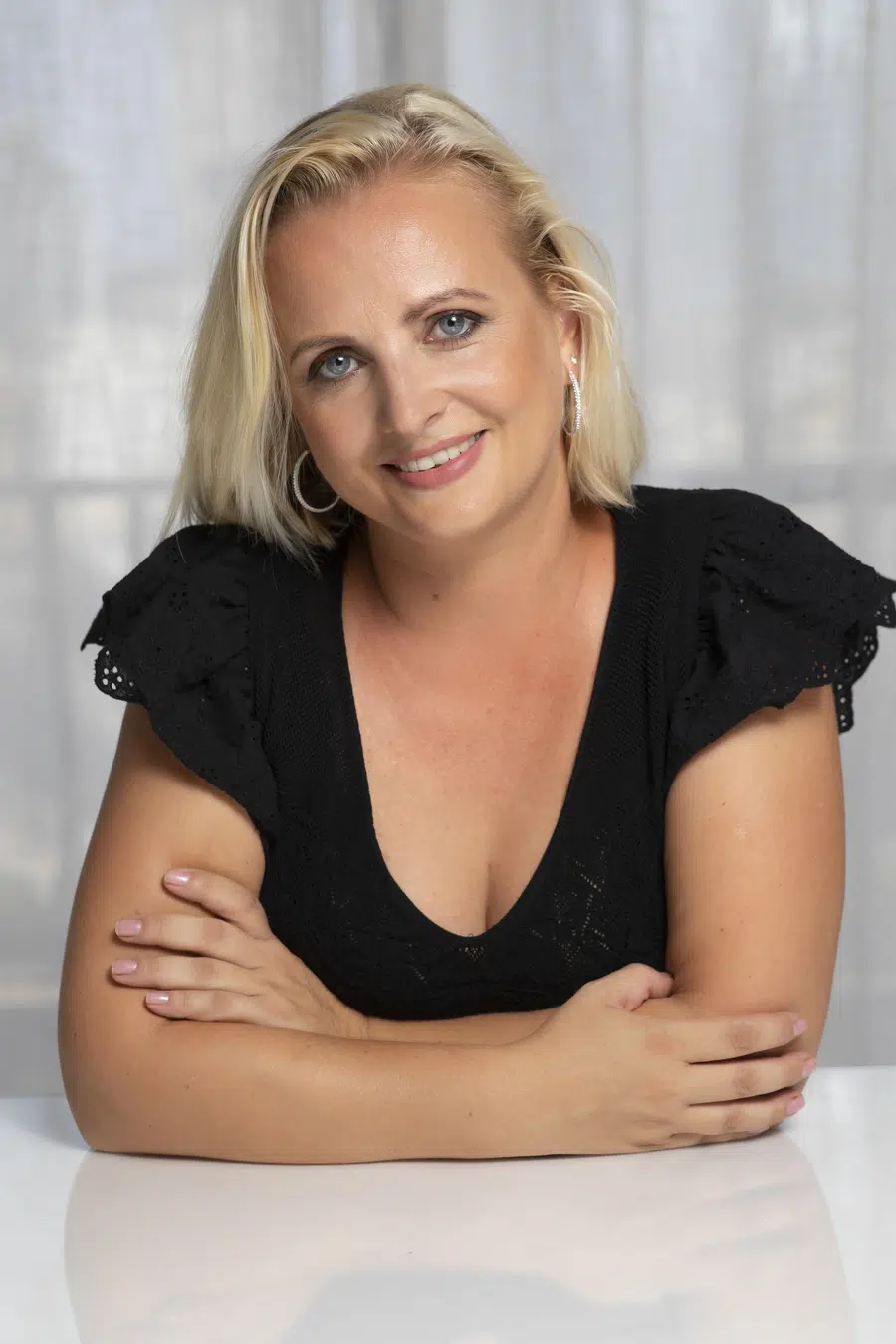 Krystyna is a blogger, coach and iDate speaker. She has been working in online romance and International dating industry since 2012 and is passionate about identifying the romance scam and giving dating tips and hacks. Join Krystyna for the dating service reviews and for finding ways to succeed with dating.
Krystyna focuses on International dating, which involves teaching men communication skills in a cross-cultural environment. She has been featured in many major publications including
DatingAdvice
,
Space Coast Daily
&
SWAGGER Magazine
.
Looking for more information? Feel free to get in touch to ask your questions or give feedback (see here:
Contact Krystyna
).