Visiting the Dominican Republic is the perfect vacation getaway for those who wish to find a culture that is rich with elegance and world renowned beauty like no other place. The Dominican Republic is a uniquely refreshing, exciting, energetic, culturally rich nation located in the Caribbean on an island known as Hispaniola.
While there are many sights to see, your trip on the romance tour can put you into touch with some of the most beautiful, kind, warm and welcoming women in the world.
What Is a Romance and Single Tour?
A romance and single tour is a vacation where a commercial tour operator takes foreign men to countries where women are interested in marriage. The tour operator selects women who are serious about dating and settling down.
The romance tour package also includes coaching and guidance for the men on how they should relate with the women during the vacation. Did you know that going on a romance tour with a group of other men can be therapeutic? It is calming to know that you and other men in your singles group are going through the process of self-improvement, the nerves of dating new women and the thrill of new destinations.
Interesting to know
Taking a romance tour has numerous benefits compared to taking a solo trip.
What Are the Advantages Of a Dominican Republic Romance Tour?
The Dominican Republic is a peaceful haven on the island of Hispaniola in the Caribbean. The island is famous for its breath-taking beaches, rich culture and history, lively nightlife and luxurious water activities. Besides, Dominican women are world-famous for their beauty, friendliness and compassion.
Here are some benefits of a Dominican Republic romance tour.
A Guarantee to Meet and Date Numerous Single Women
Men who take solo trips only interact with a few ladies who may not be interested in marriage. However, romance tours involve thousands of women from all around the Dominican Republic. The romance tour operator plans unlimited personal introductions where men interact with all ladies and choose the ones they like for dates.
Stress-Free Travel and Vacation
As long as you have signed up and paid all the charges, the Dominican Republic Romance tour service takes care of your itinerary, gets you accommodation, organises an airport pickup, gets you local transport and schedules all your dates. You can solely focus on dating and choosing the best woman for you.
Availability of Translators
In case of a language barrier, the tour operator organises for experienced translators to ensure smooth communication. A language barrier can easily tamper with the thrill of interacting on a personal level.
Meeting your special lady in the Dominican Republic
One visit to this beautiful island with have you wanting to never leave and yearning with desire to come back for one more glimpse of its one of a kind sights and its beautiful, sophisticated, warm Dominican women. While there are many beautiful women who would love to introduce you into their world and culture, there is also an plethora of other exciting activities such as para gliding, and hiking
You will fall in love with the highlights and attractions of this wonderful island just as easily as you will fall in love with the gorgeous and lovely Dominican ladies who will welcome you with open arms and heart. The Dominican brides you will meet while on your marriage tour could quite perhaps change your life forever.
Why to go on a Romantic Tour to the Dominican Republic
A marriage trip to the Dominican Republic will be an unique adventure that is sure to be a cherished, once in a life time experience. You will dive into a new culture surrounded by exotic nature and beautiful beaches.
There are many national parks to visit for those who are looking to explore the nature aspect and breath taking sights the Dominican Republic has to offer. In the beautiful and lively city of Santo Domingo, you will find luxurious hotels and an exciting night life. And for those looking to visit breath taking beaches and relax by the ocean, there are more than enough to choose from.
You can easily go for a bike ride, perhaps with a special someone and enjoy the warmth of more than just the sun. Take a boat around the island, bask in the sun on the beach, enjoy a simple, quiet afternoon of bird watching or venture out and see some of the most beautiful scenery, including some of the Dominican women, one could only imagine on this picturesque island.
What to expect during the single tour to the Dominican Republic?
Your romance tour will put you in touch through a special invitation only available for romance tour members to some of our Dominican women. At these large fully catered socials you will be able to meet as a group some of the various women that are searching for their perfect companion. While on the romance tour, you will also be provided with personal introductions to as many beautiful Dominican women as you so desire.
We realize that sometimes meeting the potential love of your life can be a little bit nerve wracking. Therefore, we strive to make the personal introductions as well as all social events be as smooth and as relaxing as possible. For members on the romance tour, we will gladly provide you with a complimentary interpreter. If needed, in-house complimentary interpreting services are located and readily available in the AFA office. Here, in the AFA office, you will also receive twenty four hour hospitality and guidance for whatever you may need.
Traveling in to the Dominican Republic is extremely easy and virtually stress free. Through the romance tour, AFA will provide you with airport pick up and transportation to your hotel. Your accommodations will be at the beautiful Santiago Dominican Republic Hotel. Complimentary breakfast at the hotel will be provided on a daily basis. As an member of this elite tour, you will also be provided with an orientation tour of the city as well as the hotel and surrounding area.
Some additional perks to choosing to be a member of the romance tour are that you will also be provided with a very valuable one year platinum membership. In addition to all of these above mentioned services provided to members, and only members of the romance tour, you will also receive "Foreign Bride 101" PDF version, as well as "A How To for Nice Guys" by Bud Patterson.
Romance trip to the Dominican Republic includes following services:
Airport Pickup and hotel accommodations in Santiago, Dominican Republic
Hospitality as well as guidance from American and foreign staff
Personal introductions to 1,000's of Dominican women who are part of the AFA catalog
Two catered and specially invited socials
Daily breakfast
Free interpreters at all socials
One hotel area and city orientation tour
Complimentary interpretation services, in hospitality room
One month Platinum Membership (a $95 value)
"Foreign Bride 101" A How To for Nice Guys by Bud Patterson (PDF Version, a $35 value)
By Far One Of The Top Highlights Of My Life! I can't sing your praises enough! The skillful facilitation of such an event by you and your amazing, extraordinary and warm staff was second to none. I was extremely impressed with how flawless things flowed from beginning to end. The patients that you and your staff exhibited was superb, truly a comfort to the group of men that I accompanied on the tour. The time I spent there in Davao March 14-20, 2013 with you, your staff and over 200 beautiful Filipina women has and will continue to impact my life from that day forward. The experience is ever present on my mind…
I hope you are doing fine and that your business is good. I know the economy here in the USA is terrible at this time and that maybe will affect your client numbers. I hope not , But here is the 'FINAL PRODUCT' of what you and others helped accomplish for us. Noime and I were married Oct, 5th in the church here in Athens, Texas
Attention
Marriage tours to the Dominican Republic are not available now, check the other Latin romance tour destinations
Dating Tours to the Dominican Republic in the Pandemic - What to Consider?
The Dominican Republic recently reopened for tourism after launching the Responsible Tourism Recovery Plan. Taking part in a romance tour to the Dominican Republic in the pandemic can be a challenging process. Here are two things you should consider.
Choosing a valid Dating Tour Operator
Travelling solo comes with numerous uncertainties, for instance, the abrupt travel restrictions due to the nature of the pandemic. Selecting a genuine tour operator will guarantee you a smooth vacation in transport, accommodation, and dating.
Consider Getting Vaccinated Before You Travel
The Dominican Republic has reported new and more complicated variants of the Coronavirus. You should consider getting a COVID-19 vaccination to avoid severe disease if you catch the virus during your trip. Besides, wear your mask always, sanitise and maintain social distance.
Are Romance Tours to the Dominican Republic Legit?
Yes, romance tours to the Dominican Republic are legitimate. Our advice to you is to research and choose a well-known singles tour operator with positive reviews. It is also crucial to check through their offers and ensure that they travel to your desired destination and take care of everything you need during your vacation.
Why Choose Loveme.Com as a Single Tour Operator?
Loveme.com has been offering singles group tours since 1995, and they have a rich experience on how to make your love-matching vacation a success.
Here are random facts that you won't believe are true about the Loveme.com romance and single tour service.
They have a wide range of singles tours every year compared to their competitors.

The women in their service must complete an application, and the Loveme.com staff interview them before the process begins.

The singles tour is available in over 20 different cities across 8 countries.

There is a $300.00 discount for men who take the singles tour for the second time.

There are unlimited personal introductions.

Provision of complimentary translators at all Socials.
Wanna find out how to meet an amazing foreign woman and have experience in International dating, but you have no idea how to start it. Keep calm, we are right here to help! ☝️ Ask Krystyna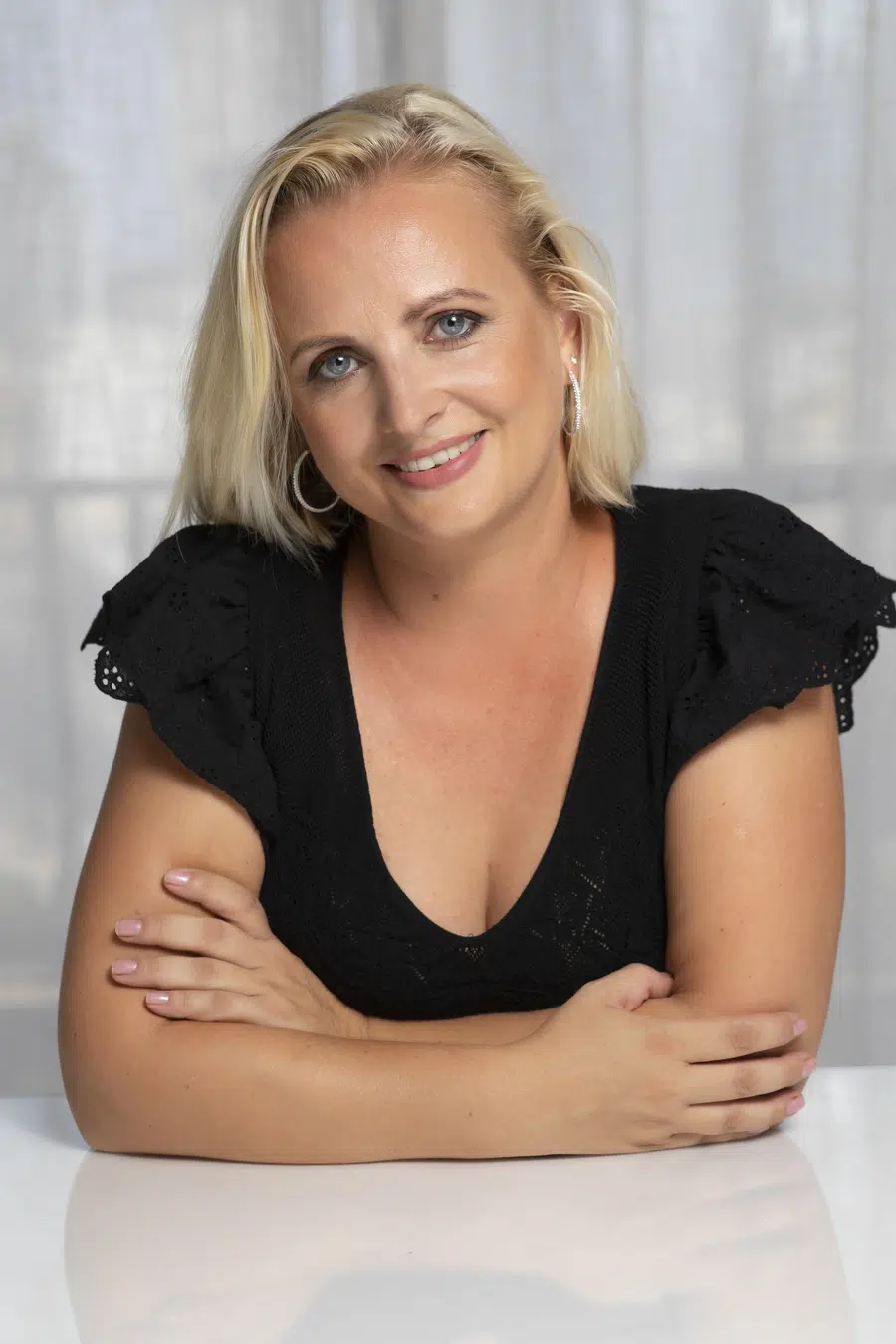 Krystyna is a blogger, coach and iDate speaker. She has been working in online romance and International dating industry since 2012 and is passionate about identifying the romance scam and giving dating tips and hacks. Join Krystyna for the dating service reviews and for finding ways to succeed with dating.
Krystyna focuses on International dating, which involves teaching men communication skills in a cross-cultural environment. She has been featured in many major publications including
DatingAdvice
,
Space Coast Daily
&
SWAGGER Magazine
.
Looking for more information? Feel free to get in touch to ask your questions or give feedback (see here:
Contact Krystyna
).