A Latin romance tour is an opportunity for Western men to find a bride from South America. These tours are designed for prospective men to find a Latin lady with assistance on visas for the women. During the romance tour you will have the opportunity to meet lots of beautiful and qualified women. The Peru romance tours include a three hour tour that is guided, and one orientation tour. The purpose of these romance tours are for you to find a beautiful foreign bride to marry.
At the same time you will get the opportunity to tour the country of Peru and see the beautiful sights. There will be plenty of opportunities for you to meet Peruvian women and introduce yourself through the socials. The tour typically lasts between 7 to 10 days. It is possible to extend your stay if you must stay for a longer period of time.
What is a romance & single tour?
A romance tour, popularly known as a single or dating tour, is a group vacation attended by single men looking to meet single foreign women. The tours are usually organized and provided by single tour operators. Most single tour operators are online dating platforms. The operators target cities with high female populations. They also do their research to ensure that the women are single and willing to get into serious relationships with foreign men.
Interesting to know
Lima is a contract of cultures. This means that there is a variety of cultures to explore.
What are the advantages of a Lima romance tour?
Lima is a gorgeous designation in Peru, nestled by the sea in the Shadow of the majestic Andes. It is one of the most unforgettable and friendliest South American cities. It also makes an excellent destination for romantic tours.
Random facts that you won't believe are true about Lima, Peru;
It is the second-largest capital city in the world, after Egypt's Cairo
It features a larger population of women than men. For this reason, a lot of women in Lima are single
Below are some advantages of Lima romance tours;
Numerous tourist attractions
As mentioned earlier, Lima, Peru, is one of the most unforgettable tourist destinations. The city features countless tourist attractions. This means that you will also get to enjoy a wide range of tourist activities in addition to meeting single women. You can visit the tranquil beaches, Mediterranean-style hotels, and visit a variety of restaurants.
Did you know?
Most of the single women in Lima, Peru, look forward to meeting and getting into serious relationships with foreign men.
Lima, Peru, is also home to some of the most beautiful women on the planet. Women in Perus are feminine, family-oriented, and exotic. They are also physically attractive, with shapely and bronze-sculpted bodies. They are also unbelievably sincere and very warm. They make incredible romantic partners.
Meeting your special lady in Lima, Peru
Peruvian women are beautiful, exotic, feminine, and family oriented. The women in Peru will smile at you with their sparkling dark eyes. Women have bronzed sculpted bodies and show off their shy excitement. These women may be beautiful yet they are full of warmth and sincerity. Peruvian women are easy to talk to and strike up a conversation. All one must do is simply say hello.
The Latin women who you will meet have already been pre-screened. These women have completed applications and interviews. Some will speak English, while those who don't will have translators with them. Peruvian women are waiting to meet a foreign man who will be romantic and gentle with them. Peruvian women are not invested in a foreign man's physical appearance or his money. They truly want a man who will be genuine and they want a man they can love for what is in their heart. Therefore, you can expect to find a sexy and sincere girl in Lima, Peru! Sincere women await you, that are not looking to find a man with money.
Why to go on a Romantic Tour to Lima, Peru
Lima, capital of Peru, population nearly 9 million, divided into over 40 districts, blending high-rise modernity with vestages of its rural past. An international airport, taxis, buses, and trains are public transit in this desert oasis. Other attractions include a pedestrian mall featuring Peruvian cuisine, surfing, golf course, large fountain park, paid tours of the oldest house in the Americas, and the annual food festival in September. About 40 miles away, Asia, a get-away resort offering night life, shopping and merriment. Summer is December through April in Peru.
Lima is one of the friendliest cities in South America. It is a friendly city due to the laid back and relaxed atmosphere the locals create. Not to mention the amount of beautiful Peruvian women who live there. Lima is located near the sea and by the Andes. This city counts with a contrast of different cultures. Downtown has museums, restaurants, and a vivid nightlife. Mira Flores has beaches and hotels in a Mediterranean style. No matter which part you find yourself in this city, there will be beautiful Latin women everywhere.
What to expect during the single tour to Lima, Peru?
You can expect to have complete services and accommodations during your trip to Peru. You can expect to have access to many services while on the romance tour. You will get a three month membership, roundtrip airfare, transportation from the airport to the hotel, hotel accommodations, breakfast buffet, and 24 hour hospitality and guidance. Men will receive a book on foreign brides and a fiancee visa kit.
These two items will explain the process of obtaining a visa for a foreign bride. The socials and hospitality service have translators present to help with translating. Many available women will be attending socials and you will receive a list of available women prior to the socials. You will be able to attend two socials during your trip. The socials are always catered with hors d'oeuvres, champagne and refreshments. Even before you go on the romance tour, you will have access to the list of available women.
This includes over 100 addresses of Peruvian women completely free of charge. A complete database on each woman is available. There are over 20,000 profiles of women to choose from. The women who attend the socials have been personally invited. This ensures the women attending the socials are there specifically for you. There will be opportunities to meet with the women in private after the socials.
Romance trip to Lima, Peru includes following services:
Airport Pickup and hotel accommodations in Lima
Hospitality as well as guidance from American and foreign staff
Personal introductions to 1,000's of Peruvian women who are part of the AFA catalog
Two catered and specially invited socials
Daily breakfast
Free interpreters at all socials
One hotel area and city orientation tour
Complimentary interpretation services, in hospitality room
One month Platinum Membership (a $95 value)
"Foreign Bride 101" A How To for Nice Guys by Bud Patterson (PDF Version, a $35 value)
Many more services are available to make your stay as comfortable and complete as possible. You leave the planning to AFA and AFA will leave the love to you. So come on the Peru romance tour and take the journey of a life time. Find romance with a beautiful Peruvian lady in the most fantastic places you will ever set foot on and let your love life be changed for the better, forever. Sign up today!
Just a quick note to say I had a good time as always- and the Machu Picchu portion was friggin AMAZING. Top 2 best trip ever. Phil and I climbed the mountain- 9000 ft. scared the hell outta me but I wouldn't take it back. Gringo bills was a neat little place, although they could use some alarm clocks as their wake up calls are non-existent, but they were really nice people and made us feel welcome. But what an experience. Anyone that takes that tour and doesn't go is out of their mind. Thanks again for a great trip and service, you guys are the best.
Lima is a great city to visit. The girls we met were top shelf. I would recommend this tour to anyone that would like to visit Peru and enjoys the company of some beautiful woman. Cheers.
I can't say enough about the Lima Peru tour. The women were so much more beautiful in person. I have been to seven different countries and I can honestly say the Peru women are the best. The whole trip was so well organized and the staff was fantastic. Thanks you so much for such a wonderful time, best trip I have ever taken.
2023 Lima, Peru Tour Schedule & Costs
March 9-March 15 (7 days/6 nights) Costs: $3,195
March 9-March 18 (10 days/9 nights) Costs: $3,695
June 29-July 5 (7 days/6 nights) Costs: $3,195
June 29-July 8 (10 days/9 nights) Costs: $3,695
October 19-October 25 (7 days/6 nights) Costs: $3,195
October 19-October 28(10 days/9 nights) Costs: $3,695
Important
ALL tour reservations include $235 of INSTANT value (Source: Loveme.com)
Dating tours to Lima, Peru in the pandemic - what to consider?
The pandemic has impacted the entire world significantly. It has influenced the way people live their lives, including how they date. Over the past year, most people have had to turn to online dating. However, it may be a great time to go on a romance or dating tour with the restrictions lightening up. Below are some things to consider when touring during the pandemic;
Before embarking on a single tour abroad, one of the first things you should consider is the regulations in the city. Some destinations require you to fulfill some requirements before visiting. For instance, you may have to get vaccinated.
In addition to fulfilling the requirements by the authorities in the destination, it would also help if you practiced personal care. You can do this by maintaining social distance during and throughout the tour, sanitizing, and wearing a mask.
Are romance tours to Lima legit?
The legitimacy of a romance tour to Lima is determined by the legitimacy of the romance tour operator. When looking for a legit romance tour to Lima, Peru, it would help if you considered factors like the operator's reputation, their experience, what clients have to say, and the packages and offers that are part of the singles tour, like accommodation.
Why choose Loveme.com as a single tour operator?
Loveme.com is a legit single tour operator. Our advice to you is to choose Loveme.com because of its spotless reputation, experience in the industry, and the large number of completed romance tours to different destinations across the globe. Loveme.com also boasts of being one of the leading online dating platforms on the internet.
Wanna find out how to meet an amazing foreign woman and have experience in International dating, but you have no idea how to start it. Keep calm, we are right here to help! ☝️ Ask Krystyna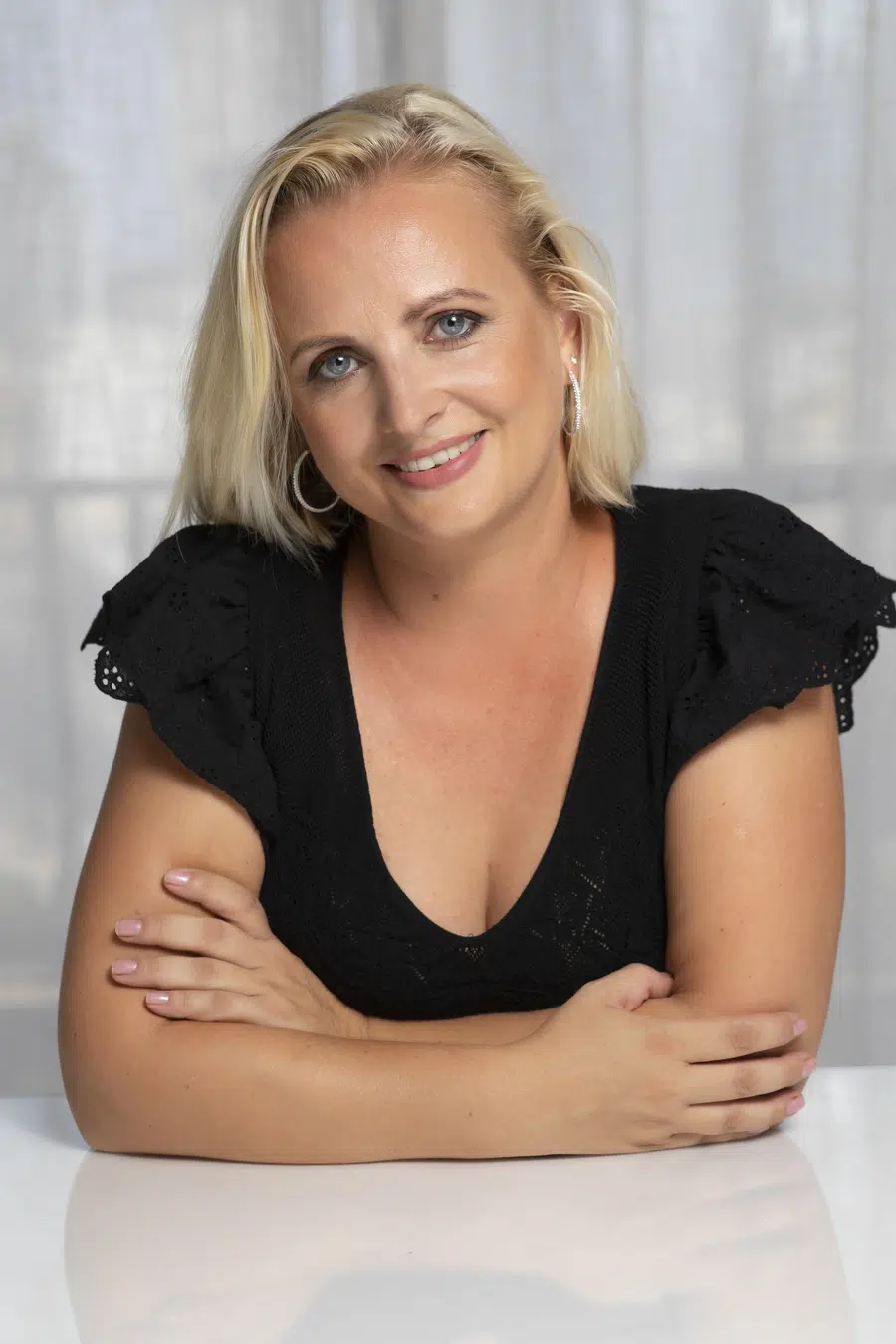 Krystyna is a blogger, coach and iDate speaker. She has been working in online romance and International dating industry since 2012 and is passionate about identifying the romance scam and giving dating tips and hacks. Join Krystyna for the dating service reviews and for finding ways to succeed with dating.
Krystyna focuses on International dating, which involves teaching men communication skills in a cross-cultural environment. She has been featured in many major publications including
DatingAdvice
,
Space Coast Daily
&
SWAGGER Magazine
.
Looking for more information? Feel free to get in touch to ask your questions or give feedback (see here:
Contact Krystyna
).