Romance tours are trips taken by men in search of the right woman for a relationship or marriage. These tours enable men to interact with potential mates in a number of social situations including private parties. Romance tours are the perfect way for men in search true love to meet in person women from another country they have only communicated with online.
Once a man has chosen a woman he likes, one-on-one dates are set up so the couple meet privately and get to know each other better.
What is a Romance & Single Tour?
Romance tours involve a trip within or outside the country by lovers, while a single tour only has one person. Both trips involve a step out of your comfort zone and explore the world. Choose a memorable, exciting and unique destination since tours do not happen often. Medellin is one of the ideal cities in South America for self or romantic tours.
The city is the second-largest in Colombia, with over 2.5 million people. Its mountainous locality and influence in Columbia make it an exciting place to try out. Lovers can enjoy the climate, food and friendly culture. It is an ideal location for a honeymoon or a romantic gateway.
What are the Advantages of a Medellin Romance Tour?
An award-winning city – lovers can learn a lot from the people, culture and progression. Its hospitality industry is also among the best in Central America.

Has numerous exciting places to visit – the city has museums, festivals and cultural sites which open up the country to the world.

Cuisines – from the banjeda paisa to chiriso and parva, lovers have numerous dishes to sample out. It is the unique ingredients and preparations that stand out.

Romantic activities – football might be the popular sporting activity in Medellin, but the city has lots of activities lovers can do. Horse riding appeals to lovers, thanks to its history and setup.
Random Facts that you Won't Believe are True about Medellin
The city has won 4 international accolades for being a leader in innovation, social development, public policy and sustainable urban development.
Medellin is peaceful, despite negative publicity.
It houses the best medical research facility in Columbia and Latin America in general.
Meeting your special lady in Medellin, Columbia
Romance tours to Columbia have worked well because the women are open and honest about what they want and willing to show potential mates what they have to offer. Columbian women are a combination of white, Black, and indigenous Indians. This has blessed them with smooth, beautiful skin that resists wrinkles and defies age, large, gorgeous, brown eyes, infectious smiles, and stunning, supple bodies. Their smiles warm the soul, and their touch excites the senses.
Men love taking Romance Tours to Medellin, Columbia because the women they meet are a special breed. Their ways are molded by the traditional Latin culture and values and their aim is to share love with the man who chooses them. The men who visit Columbia on Romance Tour invariably come away impressed and looking forward to returning and claiming the woman of their dream. A faithful, hard-working, exotic beauty who longs to love and please her man, and clean and take care of her home.
Why to go on a Romantic Tour to Medellin, Columbia
Medellin is one of South America's most beautiful cities. Colombia's second largest city, Medellin lies in the scenic Aburrá valley near the Medellin River. It's called the "City of the Eternal Spring" because of its pleasant weather year round and it boasts numerous parks filled with orchids, palms, and tropical birds. Beautiful women are one of Columbia's natural resources and most of their top fashion models and national beauty queens are from Medellin.
The city was founded in 1616. It grew in wealth and prominence first with the coffee boom and later with the rise of the textile industry. Today, Medellin is a vibrant, modern, city, with enough entertainment options to keep any visitor happy, yet it has managed to maintain its traditional Latin flavor. The people are hospitable, helpful, and friendly, and the city has terrific nightlife which peaks between Thursday and Saturday nights. The shopping is excellent and your money goes farther there than most places in Latin America.
What to expect during the single tour to Medellin, Columbia?
The Romance Tour of Medellin, Columbia is an unforgettable experience. It begins with you being picked up at the airport by a courteous, professional driver in a clean, well-maintained, late model automobile. You are taken to a top quality hotel which features spacious rooms with queen-sized beds, air-conditioning, DVD players, free Wi-Fi, lots of natural light, a gym, Jacuzzi, 24 hour room service, and free parking. You are provided with free breakfast every day, plus you have continuous access to fine dining, casual cuisine and cocktails.
A part of the Romance Tour you will be given an orientation tour of the hotel area and the city. You will also have access to 24 hour hospitality and guidance, and in-house complimentary interpreting services. And then the fun really begins. You'll be invited to several great parties where you will get the opportunity to mix and mingle with 50 to 100 gorgeous Medellin women. All the Columbian women are interviewed prior to attending. There will be free interpreters present to aid with communication if necessary.
Before, during, and after the festivities you'll get unlimited personal introductions to the women who attend the events. Some men opt to go on dates with three to five women a day. As part of your Columbian Romance Tour you'll have the opportunity to meet, talk to, and spend time with some of the most beautiful women in the world knowing any of them you choose could be your wife.
Romance trip to Medellin, Columbia includes following services:
Airport Pickup & hotel accommodations in Medellin, Columbia
Hospitality as well as guidance from American and foreign staff
Personal introductions to 1,000's of Columbian women who are part of the AFA catalog
Two catered and specially invited socials
Daily breakfast
Free interpreters at all socials
One hotel area and city orientation tour
Complimentary interpretation services, in hospitality room
One month Platinum Membership (a $95 value)
"Foreign Bride 101" A How To for Nice Guys by Bud Patterson (PDF Version, a $35 value)
Many more services are available to make your stay as comfortable and complete as possible. You leave the planning to us and we will leave the love to you. So come on the romance tour and take the journey of a life time. Find romance with a beautiful Columbian bride on the most fantastic place you will ever set foot on and let your love life be changed for the better, forever. Sign up today!
…I met Nora during that tour and Nora and I will be getting married in a few weeks. During the long difficult K-1 VISA process, Sandra from AFA company in Medellin spent many hours helping Nora and I fill out paper work. Before Nora went for her interview in Bogota, Sandra spent her Saturday reviewing everything that would be needed for the interview. I just wanted you to know what a great employee she is for you and the countless hours she spends helping your clients. Juan from AFA company also was ever present and ready to assist. He spent many hours giving Nora English lessons and her English has improved greatly over the last 6 months. Please feel free to use me as a reference for your organization.
…Definitely the best of all I have been to. I really like the idea of there being the same number of tables as guy. Each guy takes a table and about every 15 minutes Sandra rings a bell and the guys move to another table. Helps all the girls get a little time with all the guys and helps guys like me who struggles approaching women even in this type of situation get around to all the girls. The girls far exceed the profiles. These woman are definitly more attractive in person. This may work out afterall. Catch you later.
I would describe the socials as the ultimate speed dating experience. I met so many women I did not know what to do. After two nights, I had 14 ladies that agreed to meet me. I just did not have the time over the next 5 days to see them all. My only complaint was the tour needed to be much longer, so I could get to know all the ladies I was interested in.
2023 Medellin, Columbia Tour Schedule & Costs
June 1-June 7 (7 days/6 nights) Costs: $3,395
June 1-June 10 (10 days/9 nights) Costs: $3,895
June 1-June 14 (14 days/13 nights) Costs: $4,395
September 21-September 27 (7 days/6 nights) Costs: $3,395
September 21-September 30 (10 days/9 nights) Costs: $3,895
September 21-October 4 (14 days/13 nights) Costs: $4,395
Important
ALL tour reservations include $235 of INSTANT value (Source: Loveme.com)
Dating tours to Medellin, Columbia in the pandemic - What to consider?
Follow the guidelines issued by the health department on social distancing and masking. Go out only if it is necessary.

Go for nature walks in parks, as opposed to city centres where there are many people.

If you are on vacation, order in and enjoy the lovely climate of the valley. Most hotels and accommodation facilities in the city have a rooftop where you and your lover can enjoy the site.
Some of the interesting facts to know about romance & single trips in Medellin.
There are over 100 activities to do when on a romantic gateway in Medellin. From organised trips to random walks in the city parks, singles and couples can enjoy the serenity.
The city has numerous agencies to guide your stay in the city. If you do not have an itinerary, they can organise everything for your visit. Research for a good agency before coming in and let them plan for your activity.
Are romance tours to Medellin, Columbia legit?
Medellin, and Colombia in general, have a liberal approach to tourism. It does not discriminate against anyone based on gender, religion, nationality or age. Anyone is welcome to enjoy the romantic gateways.
Why choose Loveme.com as a single tour operator?
Did you know that Loveme.com is a recognised tour brand all over the world? It can facilitate your stay in Medellin and plan all trips within Colombia and abroad. They can also hook you up with romantic trips through their expansive networks.
Our Advice to You on a romance tour is:
Plan for your trip in advance.

Inform loveme.com of your plans and agree on a tour package.

In case of any changes in your trip, reach out beforehand and re-plan.
Wanna find out how to meet an amazing foreign woman and have experience in International dating, but you have no idea how to start it. Keep calm, we are right here to help! ☝️ Ask Krystyna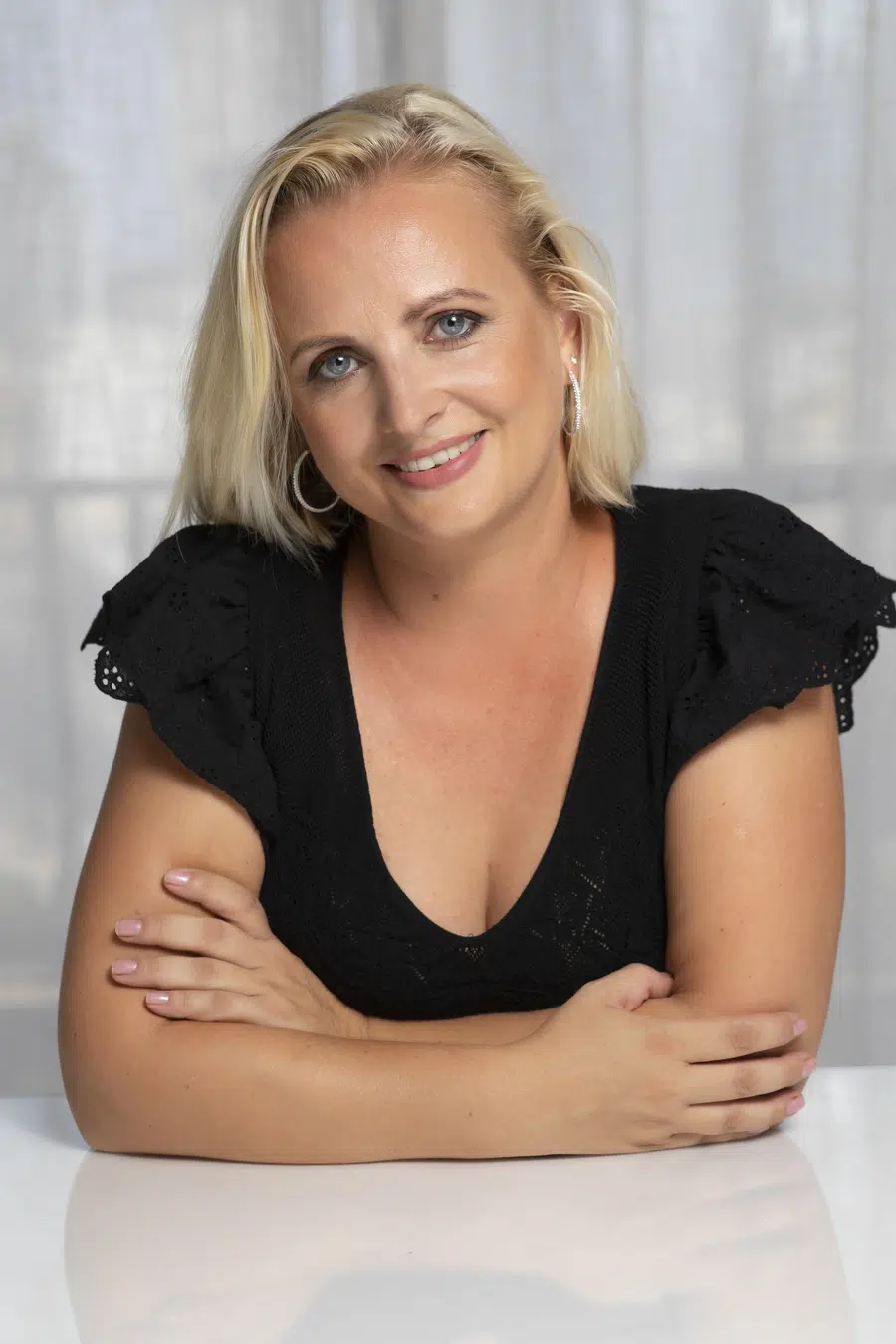 Krystyna is a blogger, coach and iDate speaker. She has been working in online romance and International dating industry since 2012 and is passionate about identifying the romance scam and giving dating tips and hacks. Join Krystyna for the dating service reviews and for finding ways to succeed with dating.
Krystyna focuses on International dating, which involves teaching men communication skills in a cross-cultural environment. She has been featured in many major publications including
DatingAdvice
,
Space Coast Daily
&
SWAGGER Magazine
.
Looking for more information? Feel free to get in touch to ask your questions or give feedback (see here:
Contact Krystyna
).