It's never been simple for a man to find a compatible woman to marry. Such an important step in one's life should hardly be left to luck, or to the whims of friends or family members. Online dating is an option for some, while a romance tour may be the answer for others.
The man who undertakes an Ukraine romance tour is helped to visit different cities like Kiev, Odessa, Mariupol or Poltava where he can meet eligible single women who have previous been screened by the tour agency.
First meetings are usually fairly large social gatherings. The man selects the woman or women that he would like to get to know better, and the tour agency arranges for a private meeting. Further opportunities to interact are given, and sight-seeing is part of the tour package. If a marriage proposal results, the tour agency helps with formalities such as visas.
What is a Romance & Single Tour?
If you are looking for a woman online, from my experience, I will say a romance tour to Ukraine might be your ultimate solution. Romance tours are group vacations arranged by tour operators to avail men to countries where women are looking to meet foreign men for romance. Single romance tours involve one man attending a dating event where he gets to interact with a regulated number of girls. These kinds of tours are preferred by men who value privacy or do not wish to compete with other men for the girl they like.
These tours offer clients an opportunity to meet other single people looking for marriage, love or family. Most romance tour agencies cater to their clients' various needs during the tour, including creating social events where they can meet their lovers, translators, and even transportation. In my experience, romance tours allow you to meet your potential partner while giving you a chance to explore and experience a different culture simultaneously.
What are the Advantages of a Ukrainian Romance Tour?
According to my experiences, one of the advantages of romance tours is that the women you get to meet are also looking for love and are serious about meeting someone, unlike ordinary Ukrainian women. Another advantage is that the tour agency is responsible for food, accommodations, transportation and providing local tour guides and translators. Hence preventing the hassle associated with dating a foreign bride, such as language barrier, distance, cultural difference, foreign laws and regulations and scams.
During a romance tour, one gets training, advice and meaningful support on how to best romance these women from experienced dating coaches. These coaches understand the local culture and local women, thus able and willing to help couples unravel early challenges. Moreover, a romance tour agency has experience professionals who help clients solve logistical and cultural problems easily. The professionals ensure the client safety by advising them to stay away from dangerous parts of a new town since they know the cities better.
Why a romantic trip to Ukraine?
One of the most popular destinations for the romance tour is Ukraine. Located in Eastern Europe, Ukraine shares an eastern border with Russia and a western border with Poland and Hungary. It's a country of great history and romance, tracing its ethnic origins to Vikings who settled Kiev (now the capital city).
A Christian nation, Ukrainian cities are rich with beautiful cathedrals in the Orthodox tradition. The country gives great attention to an educated citizenry: the literacy rate is over 99%, and higher education is free. Ukraine has its own language, related to Russian.
Who can I meet during the Ukrainian single tour?
The Ukrainian culture is traditional, pervasive, and rich. Deeply religious, Ukrainian women tend to be very traditional, respecting established gender roles. Because of the centrality of the family, most Ukrainian women look forward to marriage, children, and a home of their own. But the family is central, and grandchildren are also in the mix: a Ukrainian woman hopes to spend her life in a setting in which her children, grandchildren, and even great-grandchildren play a vital role.
Ukrainian women tend to put a heavy emphasis upon Christian values, such as truth, fidelity, and loyalty. They also value the domestic arts of cuisine and needlework as necessary activities in the creation of a home. It goes without saying that, with such an outlook, they enjoy physical health as well. Ukrainian women tend to be tall and slender, well-built, and gifted with fine features and beautiful hair.
Ukrainian marriage tour destinations
Loveme.com (A Foreign Affair) currently offers romantic tour services in:
Kiev
Odessa
Mariupol
Poltava
A romance tour to Kiev offers Western men the matchless opportunity of meeting thousands of attractive Ukrainian women while visiting one of the most historic cities anywhere in the former Soviet Union.
Why a marriage & romantic tour to Kiev? 
Visiting one of the most historic cities in the former USSR
Meeting thousands of beautiful Ukrainian ladies
Sights and dates on one trip
Meeting your special Ukrainian woman on the Black sea: Odessa gives you a unique chance to meet an attractive lady for dating, relationship and marriage. Besides, Odessa women have the reputation as world beauties.
Why a marriage & romantic tour to Odessa? 
Visiting the third largest city in the Ukraine
Many Odessa girls turn toward Western men to find love
Romantic vacation on the sea
A romantic tour to Mariupol is the perfect time for a Western man to find the perfect Ukrainian woman for a relationship, engagement or even marriage. Ukraine marriage tours have a high success rate!
Why a marriage & romantic tour to Mariupol ? 
Visiting one of the most beautiful cities in Ukraine
Mariupol women are looking for a serious man from abroad
Enjoying traditional Ukrainian food
A marriage tour to Poltava is a great way to meet Ukrainian eligible women for dating and marriage. Western men seem to value their traditional family values, beauty, personality and temperament of Ukraine women.
Why a marriage & romantic tour to Poltava? 
Visiting a historical city with many attractions
Poltava women are considered to be reliable
Enjoying Ukrainian culture and traditions
How much does the romantic tour to Ukraine cost?
The costs for the Ukrainian single trips are as follows:
7 Days of Tour Services – $995.00
10 Days of Tour Services – $1195.00
14 Days of Tour Services – $1395.00
Important
ALL tour reservations include $235 of INSTANT value (Source: Loveme.com)
2023 Ukraine Tour Schedule & Costs
Important
Due to the war in Ukraine, Loveme is currently assessing their tour options for 2023. You can check romance tours in Asian and Latin America as an alternative.
Dating Tours to Ukraine in the Pandemic - What to Consider?
If you are planning to take a dating tour to Ukraine during this pandemic, there are several factors you have to put into consideration. First, ensure you have health insurance that covers Covid-19 treatment in Ukraine. These include checking your government's health advice and travel warnings because there could be no travel insurance cover for restricted regions. Equally, check the regulations instituted by the Ukrainian government to ensure they will not affect your trip negatively.
Are Romance Tours to Ukraine Legit?
Romance tours to Ukraine are legitimate. However, random facts that you won't believe are true show that some fraudulent agencies scam customers. Therefore one should be careful when choosing the agency to use; our advice to you is to avoid giving money to someone you do not fully trust.
Conduct comprehensive research on the agency to confirm its legitimacy before paying for any services. One of the things to look for when determining an urgency's legitimacy is its vetting system. A serious romance tour agency should seriously vet their applicants to ensure they are who they claim to be.
Why Choose Loveme.com as a Single Tour Operator?
It uses a simple and easily understandable format that encourages their male clients to meet as many ladies as possible and then pick the one they like the most. Their tours include two to four cities, both large and small ones, and they allow the client to choose which tour to attend.
Did you know
Loveme.com is among the longest-serving Romance tour agency in Ukraine? It has a track record of successfully helping many couples meet, and it has been facilitating these tours since it was founded in 1995 hence more reliable.
Wanna find out how to meet an amazing foreign woman and have experience in International dating, but you have no idea how to start it. Keep calm, we are right here to help! ☝️ Ask Krystyna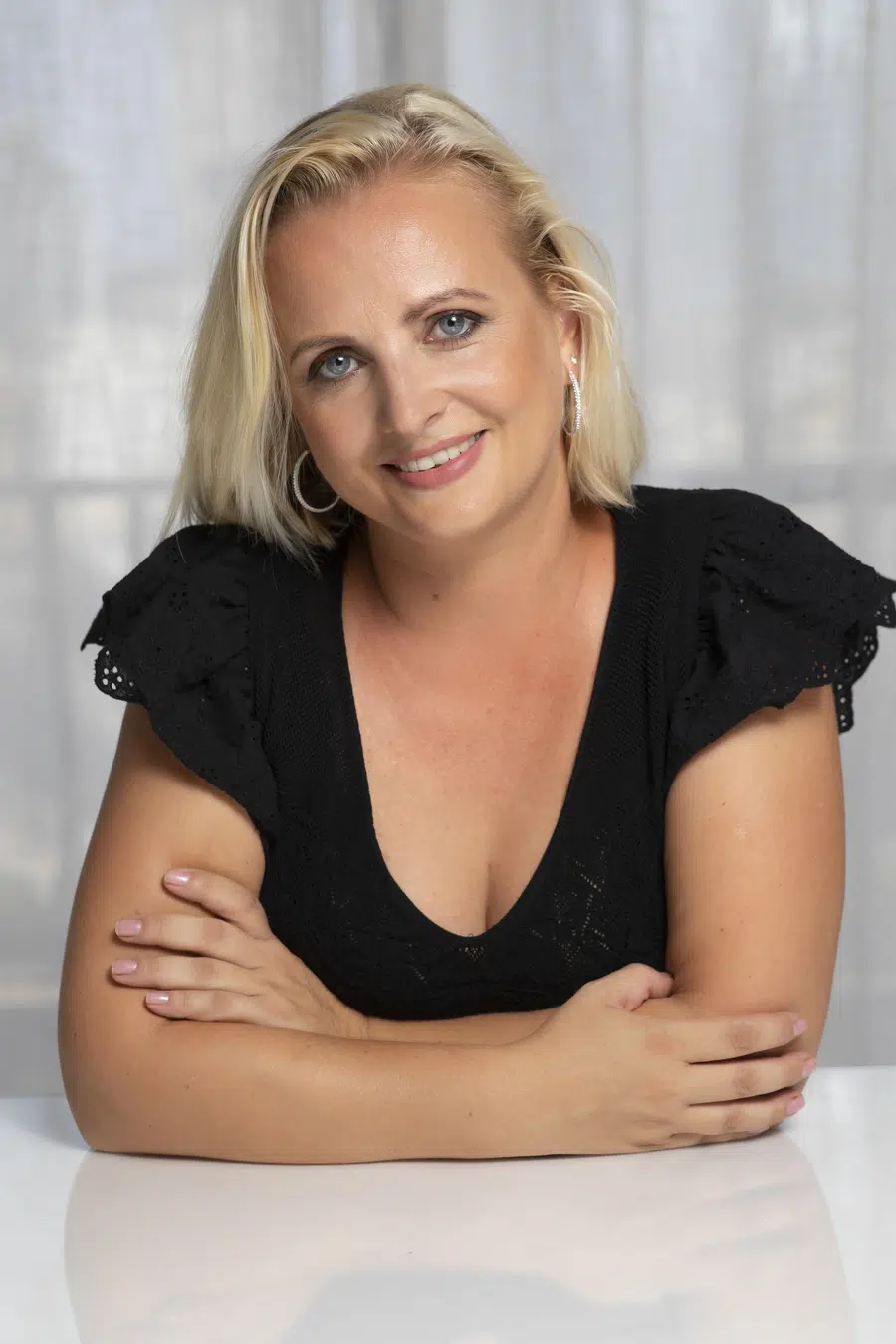 Krystyna is a blogger, coach and iDate speaker. She has been working in online romance and International dating industry since 2012 and is passionate about identifying the romance scam and giving dating tips and hacks. Join Krystyna for the dating service reviews and for finding ways to succeed with dating.
Krystyna focuses on International dating, which involves teaching men communication skills in a cross-cultural environment. She has been featured in many major publications including
DatingAdvice
,
Space Coast Daily
&
SWAGGER Magazine
.
Looking for more information? Feel free to get in touch to ask your questions or give feedback (see here:
Contact Krystyna
).
Romance Tour to Eastern Europe
Romance Tour to Moscow, Russia