A 12 day Romance Tour to Kiev offers Western men the matchless opportunity of meeting thousands of friendly and attractive Ukrainian women while visiting one of the most historic cities anywhere in the former Soviet Union.
There are an abundance of attractions to take in while visiting Kiev, and the Ukrainian women you will meet will be more than eager to be your tour guide. Khreshchatyk Square is a must-see place in Kiev, and it is considered one of the main areas of city activity. This main street is a hub of parades and celebrations during holidays such as May Day, Kiev Day, and Victory Day.
What is a romance & single tour?
A romance and single tour is a great way for singles to meet foreign individuals with mutual interests. But, exactly, what does the term 'romance and single tour' mean?
In a basic dictionary definition, a romance and single tour is a commercially organised group vacation in which men are brought to places where woman are interested in dating and marrying foreign men. If you have always wanted to date or marry a foreign woman, these romance and single tours provide the best platform to meet a bunch of them.
Compared to average women you come across at work or on the street, the ladies you will meet on a good romance and single tour are vetted and are in for serious relationships. Additionally, your tour operator will offer support, advice and coach you on how to approach these ladies.
What are the advantages of a Kiev romance tour?
Undoubtedly, dating a foreign partner can be a challenging concept for any individual. Foreign dating can be a frustrating experience because of various issues, ranging from cultural differences to distance. However, a Kiev romance tour offers lots of benefits that can ease your way into the successful foreign dating life.
These are some advantages of a Kiev romance tour:
Trouble-free travel plans

– Making travel arrangements can be challenging, whether you are a first-time or a seasoned tourer. That's why you need a Kiev romance tour to help you get accommodation and navigate through the city.



Quality dating tips from an experienced tour operator

– A Kiev romance tour offers an experienced dating coach that can help you get past any dating challenges, making it easier to romance your prospective foreign partner.



A Wingman

– One greatest challenge with foreign dating is the language barrier. Without a competent wingman, it can be challenging to pick up girls as you may not break the barriers. A group tour is the best way to find a perfect wingman whom you have lots in common.
Meeting your special lady in Kiev, Ukraine
Kiev girls know exactly what they're doing with their strong frames, and they can flaunt it. Gorgeous Ukrainian women are the majority, not the minority. Their attractiveness has a tendency to come down to their attitudes. Ukrainian women from Kiev have a distinct set of features not matched nor mirrored by any other country's girls.
Women of Kiev are unique to their home and their culture, and having weathered centuries of harsh winter and famine has only drawn from them a strong determination they draw on in all that they do, from the most basic to the most complex things that should cross their minds or hearts.
Why to go on a Romantic Tour to Kiev, Ukraine
Kiev is one of the most scenic and historically rich places in Eastern Europe. Kiev was built between 1017-1024. The entrance to the city is known locally as "Zoloti Vorota" which means the golden door.
For many centuries the Golden Door has served as a beautiful gateway leading to the ancient city of Kiev. It is very popular among tourists and visitors. The architecture of the door was inspired by its namesake, the Golden Gate of Constantinople. A Kiev guide who can lead you on a tour of the historic city of Kiev during your visit.
While Kiev has a population of over 2.5 million people, it is a city with a small and friendly atmosphere. A visit to Kiev would not be complete without experiencing landmarks such as the Mother Motherland monument, the Museum of the Great Patriotic War, Khreshchatyk Square, and the historic district of Andrew's Descent. On the weekend the main street in town, Khreshchatik, is closed off to traffic for a street fair with music and live performances.
What to expect during the single tour to Kiev, Ukraine?
AFA implements several different mediums that allows you to meet as many women as possible from their vast database, including three social gatherings, one-on-one introductions and new-applicant interviews. Your Kiev Romance Tour is an experience you will always remember, and has the very real possibility of changing your life forever.
The Kiev romantic trip is tailored to take care of all your needs, so the only thing you have to deal with is meeting as many single Ukrainian women for marriage as possible while in the Ukraine. The trained and courteous staff is available for you 24 hours a day to take care of anything you require. For your convenience, the romance tour company staff always provides a hospitality room and office in the hotel you will be staying at.
Additionally, there are a large number of Ukraine brides who live in smaller towns who have little opportunity to meet Western men. Now, by adding a bonus city like Krivoy Rog, Mariupol or Vinnitsa, you will have an opportunity to meet these women also. Adding a second "bonus" city to your Kiev tour provides additional opportunities of experiencing other Ukrainian cities, and the women who live there, at no additional cost.
Romance trip to Kiev, Ukraine includes following services:
Fly roundtrip from New York (JFK) to Kiev, Ukraine
Receive free transportation from airport to hotel as well as all other AFA destinations
Meals and Hotel accommodations for your stay
Personal introductions to 1,000's of woman who are part of the AFA catalog
Three catered and specially invited socials
Daily breakfast
Three hour tour to enjoy sightseeing
Free interpreters at all socials
Walking tour of hotel and city orientation
Hospitality as well as guidance from American and foreign staff
Complimentary interpretation services, in hospitality room
One month Platinum Membership (a $95 value)
"Foreign Bride 101" A How To for Nice Guys by Bud Patterson (PDF Version, a $35 value)
Simply said, most of your expenses will be taken cared of once you purchase a Kiev romance trip package and very little is needed, when you get there, such as the cost associated with going to places outside of your tour package and the costs associated with purchasing souvenirs and gifts that you may wish to give to your potential bride in Kiev, Ukraine.
Important
ALL tour reservations include $235 of INSTANT value (Source: Loveme.com)
This was my first trip abroad and first romance tour. AFA staffing was terrific the entire time. We went to Kiev first then to Poltava, Ukraine. Each day was better then the last. I felt as though I had died and gone to heaven. At the second social we seven tour members were in a club with 190 beautiful friendly graceful and charming ladies. How would this make you feel? Get on the plane and find our boys. Nice guys do finish first in Ukraine.
There isn't enough room to tell you what a wonderful time I had. The new catch phrase is top shelf AFA is and was top shelf all the way. We had a blast the vacation of a life time my friend. I think that everything happens for a reason and having a man the caliber of Bud Paterson has to be a act of God …
I enjoyed this trip very much. The socials were unbelievable. You folks are all doing a great job putting The program together and it is getting better as time goes by. More power to you all and keep up the good work …
2023 Kiev, Ukraine Tour Schedule & Costs
Attention
Due to the war in Ukraine, Loveme is currently assessing their tour options for 2023. You can check romance tours in Asian and Latin America as an alternative.
Dating tours to Kiev, Ukraine in the pandemic - what to consider?
Dating tours involve travelling and interacting with lots of individuals, including strangers. In a conventional world, that would be a great thing. However, such interactions expose you to the danger of infection during the pandemic. That's why you need to take necessary precautions during the entire dating tour to protect yourself.
So, how do you protect yourself and the people around you?
Get tested

– Before you go on your dating tour, you need to remember that travelling poses a threat to both you and the people you interact with. For that reason, you should get tested to mitigate the risk of spreading the diseases while on tour.



Wear a mask in public

– It is important to wear a mask throughout your entire tour period.



Thoroughly wash your hands with soap & water and avoid touching your face

– Washing your hands reduces the risk of getting infected. It is also a good idea to carry an alcohol-based hand sanitiser.



Always maintain a practical social distance

– Maintaining a safe distance can help you avoid contacting the virus from strangers.
Are romance tours to Kiev, Ukraine legit?
Like any other mail order bride services, some Kiev romance tours can be legit while others are not. That's why it is important to invest your time and effort in choosing a reputable romance tour agency. Ensure you read reviews from previous clients before making a decision.
Why to choose Loveme.com as a single tour operator?
With plenty of options, it is important to choose the best tour operator. Here is a list of elements that differentiate Loveme.com from the others.
Experience

– Established in 1995, loveme.com is one of the oldest and most experienced single tour operator in the industry.



State-of- the-art accommodations

– With internationally-rated hotels and services, no other singles tour operator compares in overall quality of guest accommodations.



Professional interpreters

– With Loveme.com, you do not have to worry about communication barriers as the company hires highly qualified professional interpreters to assist you during the entire tour.



Value for your money

– The company offer comprehensive singles tours at affordable prices. With services such as a full Fiancée Visa Kit and full daily breakfast, you are assured of getting the value for your money.
Wanna find out how to meet an amazing foreign woman and have experience in International dating, but you have no idea how to start it. Keep calm, we are right here to help! ☝️ Ask Krystyna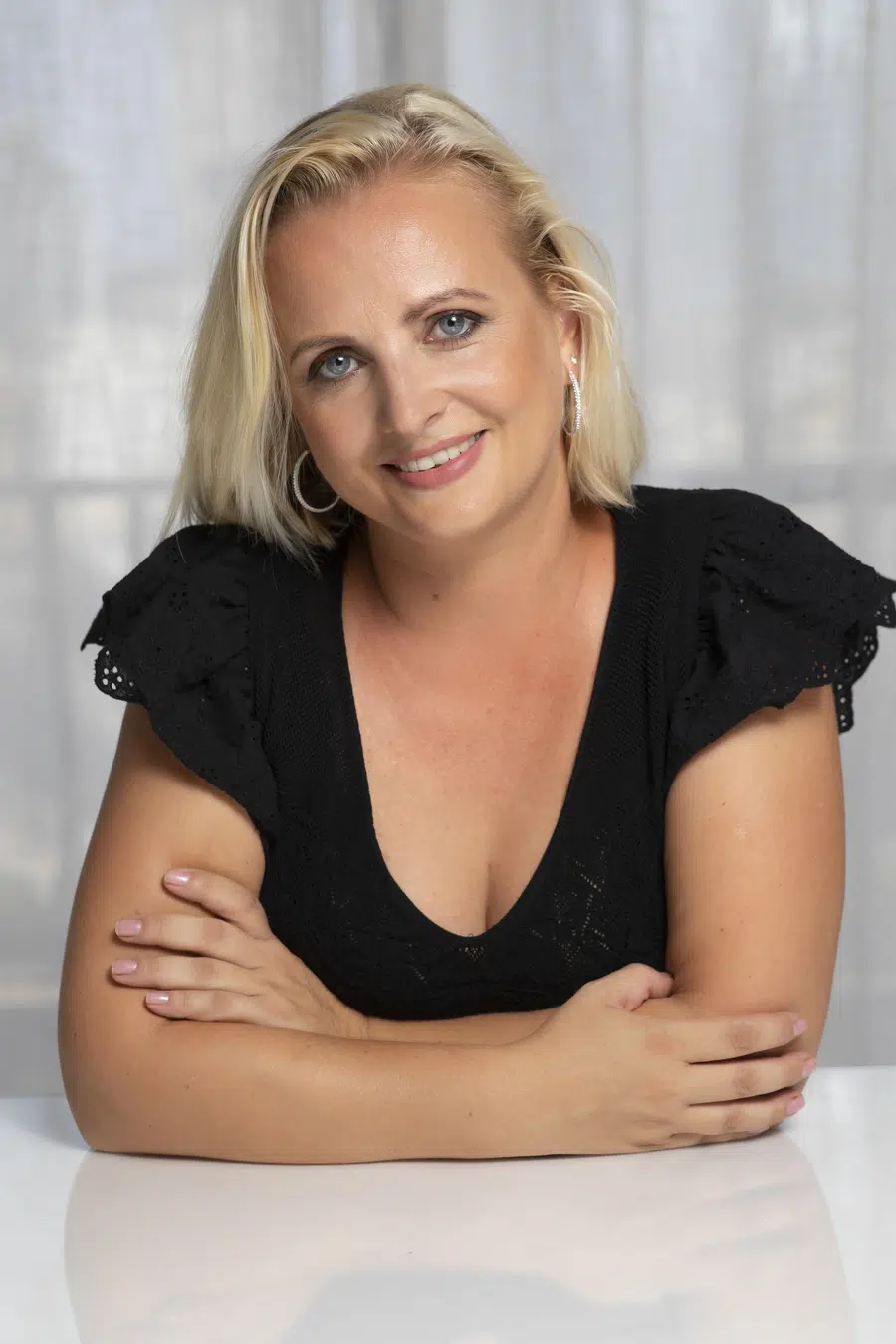 Krystyna is a blogger, coach and iDate speaker. She has been working in online romance and International dating industry since 2012 and is passionate about identifying the romance scam and giving dating tips and hacks. Join Krystyna for the dating service reviews and for finding ways to succeed with dating.
Krystyna focuses on International dating, which involves teaching men communication skills in a cross-cultural environment. She has been featured in many major publications including
DatingAdvice
,
Space Coast Daily
&
SWAGGER Magazine
.
Looking for more information? Feel free to get in touch to ask your questions or give feedback (see here:
Contact Krystyna
).
Romance Tour to Eastern Europe
Romance Tour to Moscow, Russia