Meeting your special Ukrainian woman on the Black sea: Romance tours are a unique type of tour that a man can partake in, if he is in search of an ideal relationship pertaining to finding an ideal girlfriend or wife. In a large majority of the tours that these men partake in, they are usually introduced to potential brides, who they have to chance to interact with, at several brief parties that are organized by the hosting company.
What is a romance & single tour?
A romance tour is a group vacation for singles. An operator organizes it by bringing men to countries where women want to mingle and meet foreign men. The tour can help lots of single men and women to find their partners. Furthermore, all parties are vetted thoroughly to ensure that everyone meets someone that they like.
Likewise, this ensures that everyone who partakes in the tour has the chance of finding their better half. During the romance tour, you enjoy advice, support, and coaching on how to mingle or interact with the women. Furthermore, you get to find lots of men in the same situation as you, thus having some peace of mind. The romance tour can also work as a self-improvement course.
What are the advantages of an Odessa romance tour?
Odessa romance tours provide you with the chance to meet lots of single women in Ukraine. Here, you stand the chance of finding true love and a long-term companion. Furthermore, these tour companies enable you to have an opportunity for lifetime happiness. Therefore, you should consider a company with hundreds if not thousands of single women for you to consider.
On the other hand, these tours enable you to travel as a group or alone. Traveling as a group enables you to mingle with other men and trying to understand their situations. From here, you can share ideas on how to find the best women and end up marrying them. If you are not comfortable in a group, you can consider the individual romance tour. It enables you to meet specific women during the tour.
Meeting your special lady in Odessa, Ukraine
Once the man has found the ideal woman that he has a high interest for, the company organizes a series of one on one dates, with the ultimate agenda of helping the man to find a compatible wife by the end of the tour.
After searching for romance in traditional places such as their native land or among local communities and not finding love, many Odessa girls turn toward Western men to find love. Odessa women may be your dream women. Since the Ukrainian culture very much supports the traditional gender role models of provider husband and loving wife and mother, the number one priority for these women is to be married and raising children in a stable, loving relationship. Moreover, Odessa women have the reputation as world beauties.
Why to go on a Romantic Tour to Odessa, Ukraine
As the industry pertaining to romance tour is gradually rising, so has the number of success stories, particularly in Odessa, the third largest city in the Ukraine.
Labelled as the party city of the Ukraine, many people believe that the city's architectural Mediterranean style that was influenced by French and Italian styles, have been a large part of the reason why so many success stories have been emanating from Odessa.
It's artistic, architectural setup has been said to portray an aura romance which helps to add to the overall effect that men who partake on romance tours experience.
Founded in 1794 by Catherine II, the Odessa was used to secure the Russian Empire's southern boarders along the Black Sea. The city surpassed all expectations once it was established as a seaport and became one the biggest and wealthiest cities of Russia. Housing over 1 million residents presently, this Ukraine city still is an important seaport for all of Eastern Europe.
The performing arts of theater, concerts, ballet and opera are well represented in Odessa with several venues for your artistic enjoyment. The Opera House has a superb decor blended with elements of the Italian and French Renaissance.
What to expect during the single tour to Odessa, Ukraine?
Many people confuse, sex tourism with romance tours, but the ultimate goal of a romance tour is marriage, and alternatively, the ultimate goal of sex tourism is not. As such, when it comes to what you can expect from a tour, essentially you will gain the opportunity to literally meet hundreds of women who are looking for an ideal soul mate as well.
One of the main features of a romance tour is the social meetings. For example, the Odessa tour from loveme.com is in all actuality, a 3 city romance tour. The first thing that occurs when you arrive in Odessa on a romance tour from A Foreign Affair, is the opportunity to partake in your first social, after 3 days, you will be taken to Nikolaev which is referred to as the city of brides.
At that point you will partake in your second social which last 2 days. After that, you will partake in a third social in Kherson. The tour not only gives you the opportunity to partake in large socials where you are given the opportunity to interact with potential brides, you have the opportunity to explore the three cities as well.
Romance trip to Odessa, Ukraine includes following services:
Fly roundtrip from New York (JFK) or Washington (Dulles) to Odessa
Receive free transportation from airport to hotel as well as all other AFA destinations
Meals and Hotel accommodations for your stay
Personal introductions to 1,000's of woman who are part of the AFA catalog
Three catered and specially invited socials
Daily breakfast
Three hour tour to enjoy sightseeing
Free interpreters at all socials
Walking tour of hotel and city orientation
Hospitality as well as guidance from American and foreign staff
Complimentary interpretation services, in hospitality room
One month Platinum Membership (a $95 value)
"Foreign Bride 101" A How To for Nice Guys by Bud Patterson (PDF Version, a $35 value)
Important
ALL tour reservations include $235 of INSTANT value (Source: Loveme.com)
Simply said, most of your expenses will be taken cared of once you purchase a romance trip package and very little is needed, when you get there, such as the cost associated with going to places outside of your tour package and the costs associated with purchasing souvenirs and gifts that you may wish to give to your potential bride in Odessa, Ukraine.
One of the best times of my life!! Great trip. So much fun. Bud is such an awesome tour leader. He was also a lot of fun. And Anna V. helped me out many times, too, nudging me in the right direction, or introducing me to girls I liked at socials. I think the hardest part of the trip, was choosing which amazing and beautiful woman to spend our limited time with. I met more women that I had chemistry with in one week, than I probably would in a year here in America.
There isn't enough room to tell you what a wonderful time I had. The new catch phrase is top shelf AFA is and was top shelf all the way. We had a blast the vacation of a life time my friend. I think that everything happens for a reason and having a man the caliber of Bud Paterson has to be a act of God …
I enjoyed this trip very much. The socials were unbelievable. You folks are all doing a great job putting The program together and it is getting better as time goes by. More power to you all and keep up the good work …
2023 Odessa, Ukraine Tour Schedule & Costs
Attention
Due to the war in Ukraine, Loveme is currently assessing their tour options for 2023. You can check romance tours in Asian and Latin America as an alternative.
Dating tours to Odessa in the pandemic - what to consider?
The safety precautions should be at the forefront of any romance tour that you partake in in Odessa. This guarantees that you can stay healthy and end up meeting the ideal woman. Furthermore, it provides you with some peace of mind throughout the tour. Some safety precautions should include offering more individual romance tours or reducing their group romance tour participants.
You do need to check whether you will have an interpreter during the romance tour. If you are not from Ukraine, you might not know Ukrainian. An interpreter ensures that you and your preferred woman will understand one another. Besides, you can check whether the woman you like knows or understands English. It can make your entire experience easier and ensure that you have a fun time.
Are romance tours to Odessa legit?
Some random facts that you won't believe are true is that these romance tours provide you with a private setting. Here, you can interact with the woman of your choice and know whether you are compatible. Furthermore, it's interesting to know that you get to have a say in the women you end up meeting. That's by checking the online section first and finding your preferable choice.
Why choose Loveme.com as a single tour operator?
All new members get to enjoy free membership. This enables you to look through the available women and know whether you might want to pay. Furthermore, it enables you to have a feel for the platform and ensure that you can have some fun. Likewise, the platform provides you with access to lots of women profiles. From here, you can chat with the women to get to know them better.
On the other hand, the platform provides you with access to lots of women. You will find not only Ukrainian women but also Asian, Chinese, Latina, Russian and Vietnamese, to name a few. Having access to all these women means that you always get to find your ideal partner. It also enables you to check out their profile pictures to know how they look like.
Wanna find out how to meet an amazing foreign woman and have experience in International dating, but you have no idea how to start it. Keep calm, we are right here to help! ☝️ Ask Krystyna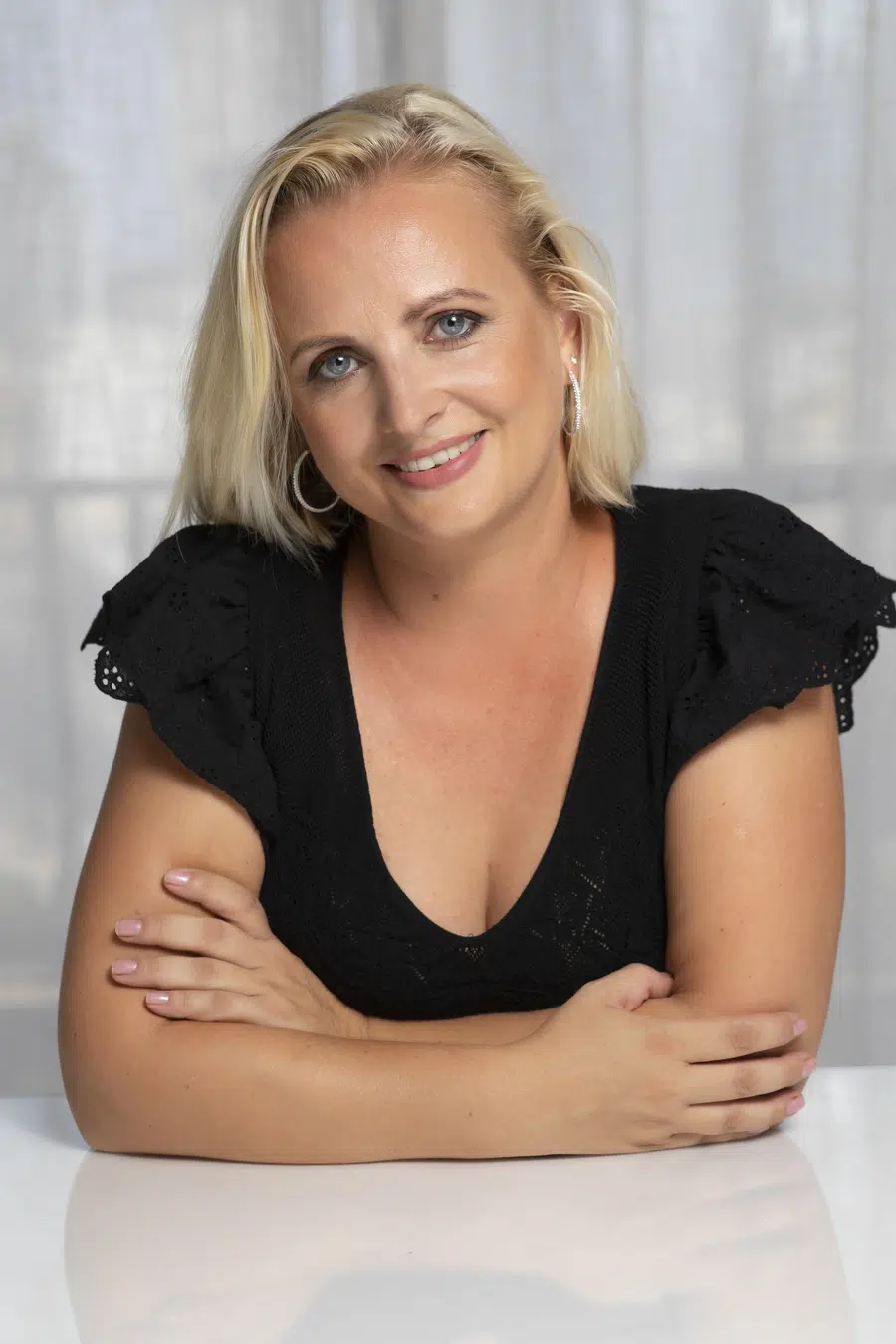 Krystyna is a blogger, coach and iDate speaker. She has been working in online romance and International dating industry since 2012 and is passionate about identifying the romance scam and giving dating tips and hacks. Join Krystyna for the dating service reviews and for finding ways to succeed with dating.
Krystyna focuses on International dating, which involves teaching men communication skills in a cross-cultural environment. She has been featured in many major publications including
DatingAdvice
,
Space Coast Daily
&
SWAGGER Magazine
.
Looking for more information? Feel free to get in touch to ask your questions or give feedback (see here:
Contact Krystyna
).
Romance Tour to Eastern Europe
Romance Tour to Moscow, Russia