If you are one of the many available men looking for a change in your dating scene, a romance tour to Poltava is a great way to meet Ukrainian eligible women for dating and marriage. On your romance tour, you will not only find a number of companions to choose from, you will also get the benefit of exploring and experiencing the wonders of the history and relics of old world sites and attractions.
Romance Tour to Poltava, Ukraine – sounds like a dream? It can be your reality! From our experience, we know that traveling is one of the best ways to learn more about other cultures and get away from your own life for a little while. You are looking for a woman online but don't know where to start? Look no further than Romance Tours in Poltava, Ukraine. Did you know that many international women are waiting for you? Read on to learn more about this tour.
What is a romance & single tour?
Romance tours are group vacations that bring men to countries where women want to meet them. And it's not just a vacation, but an opportunity for new relationships and marriages! With romance tour companies like ours, you will get vetted ladies who are more serious about finding someone serious in a relationship. It is a fun and exciting way for single people to find their match.
What are the advantages of a Poltava romance tour?
It is an affordable tour and therefore suitable for all people. Also, you'll be able to speak English with your new friends without any problem since there are no language barriers. Yes, life is easy and stress-free in this part of the world so that you can focus on love.
Easy, full-service planning with experienced travel experts who know everything about singles vacations in Poltava, Ukraine. We'll find you the perfect woman and show you around Poltava so that you're in an excellent position to move forward with her.
You won't be stuck on your own without any help or support – our dedicated staff is here for all of your needs! We provide all reliable information on how to plan your perfect romance tour. Also, we will provide you the most professional, reliable, and suitable women for your interests.
Meeting your special lady in Poltava, Ukraine
The old lyrics, "I enjoy being a girl"….is definitely true of the Ukrainian woman. Ukrainian women consider being feminine, nice-looking and tender ladies. Many Poltava girls are looking for a foreign husband because they are often known not only for being more open minded and assertive but also for their sense of humor.
Women from Ukraine become very popular in the International dating world. Western men seem to value their traditional family values, beauty, personality and temperament more and more. A woman who can steal your heart with a glance, but also connect with you on an emotional level is rare indeed. Poltava romance tours make it possible to meet the Ukrainian woman like this!
Why to go on a Romantic Tour to Poltava, Ukraine
The city of Poltava has approximately 323,600 people living along the Vorskla River. This historical city boasts universities, 7 state museums, parks, theaters, restaurants, and cafes. There are three stadiums within the city where you can enjoy the popular sport of football, or soccer as we call it.
The main transportation through the city is a railway called Kyivskyi Vokzal. There are also buses available, and trolleybuses run through the city on specific routes. For the travelers that would like to explore outside of the railways operation, there are private buses that can be hired. There is also an airport nearby for those flying in.
What to expect during the single tour to Poltava, Ukraine?
When you book a romance tour to Poltava, you will receive round trip airfare from New York to Kharkov, Ukraine. Once you have touched down in the Ukraine, you will be treated to coach transport to and from your hotel and all AFA scheduled events. You will find accommodations in a comfortable hotel in Kharkov, Poltava, and Sumy Ukraine.
Your stay in your cozy and comfortable hotel will start each day with a complimentary breakfast. So that you are never left confused, there is also a 24 hour hospitality and guidance department that staffs both American and foreign staff to ensure that all of your needs and concerns are met to the highest of your expectations.
The scheduled entertainment for this Ukraine romance tour includes three fully catered socials with light music and refreshments. These events are catered to your needs and come with complimentary interpreters at all of the socials. These socials are specifically designed with the intention of introducing you to the most eligible females in the area. To give you a taste of the city and its rich history, there is a three hour sightseeing tour of the city. There are also tours of the hotel area and walking tours of the city, where you can experience the culture and architecture first hand.
Romance trip to Poltava, Ukraineincludes following services:
Hotel accommodations in Poltava
Receive free transportation from airport to hotel as well as all other AFA destinations
Free $100 Express Mail credit to enhance your correspondence chances prior to your trip.
Personal introductions to 1,000's of Ukrainian woman who are part of the AFA catalog
Two catered and specially invited socials
Free interpreters at all socials
Daily breakfast
Three hour tour of the first city to enjoy sightseeing
Free Fiancee Visa Kit (for U.S. residents only) – $89.50 value
Three fully catered socials
Walking tour of hotel and city orientation
Hospitality as well as guidance from American and foreign staff
Complimentary interpretation services
Free 3 month Platinum
Membership – A $150.00 value!
"Foreign Bride 101" A How To for Nice Guys by Bud Patterson (PDF Version, a $35 value)
Important
ALL tour reservations include $235 of INSTANT value (Source: Loveme.com)
When it comes to the search for a mate, it is never easy. However, this marriage tour to Poltava has taken all of the guess work out of meeting your next potential mate. She is waiting for you in the city of Poltava. It's as easy as signing up and hopping on the plane to meet your next potential mate.
One of the best times of my life!! Great trip. So much fun. Bud is such an awesome tour leader. He was also a lot of fun. And Anna V. helped me out many times, too, nudging me in the right direction, or introducing me to girls I liked at socials. I think the hardest part of the trip, was choosing which amazing and beautiful woman to spend our limited time with. I met more women that I had chemistry with in one week, than I probably would in a year here in America.
There isn't enough room to tell you what a wonderful time I had. The new catch phrase is top shelf AFA is and was top shelf all the way. We had a blast the vacation of a life time my friend. I think that everything happens for a reason and having a man the caliber of Bud Paterson has to be a act of God …
This was my first trip abroad and first romance tour. AFA staffing was terrific the entire time. We went to Kiev first then to Poltava, Ukraine. Each day was better then the last. I felt as though I had died and gone to heaven. At the second social we seven tour members were in a club with 190 beautiful friendly graceful and charming ladies. How would thus make you feel? Get on the plane and find our boys. Nice guys do finish first in Ukraine.
2023 Poltava, Ukraine Tour Schedule & Costs
Attention
Due to the war in Ukraine, Loveme is currently assessing their tour options for 2023. You can check romance tours in Asian and Latin America as an alternative.
Dating tours to Poltava, Ukraine in the pandemic - what to consider?
Personal hygiene: Wash your hands daily and avoid contact with other people. The best way to protect yourself is by practicing good handwashing habits, avoiding close contact with others, and staying home if you are sick.
We have put up measures to ensure that all visitors observe all measures issued by World Health Organization concerning the Covid-19 pandemic. Therefore, as long as you observe all the precautionary measures, there is nothing to worry about.
Our romance tours to Poltava, Ukraine legit?
The answer to this question is a resounding yes; Romance Tours are legit! There is nothing better than getting swept off your feet while traveling the world. The best part? You're not alone on one of these tours with hundreds of other couples trying to score at every turn, and it's also really fun meeting new people in such an intimate setting.
Why choose Loveme.com as a single tour operator?
Loveme.com has been providing quality romance tours to Poltava, Ukraine, for over a decade now, and our service is second to none! We are not in this business just for the money as we specialize in designing itineraries that will have your heart skipping beats long after you have departed from us.
Therefore, don't hesitate to sign up with Loveme.com. What's more, we've got all your dating needs covered: just choose what type of person and location suits you best, then browse through our profiles until one catches your attention.
The Romance Tour to Poltava, Ukraine, is the perfect honeymoon destination for couples looking for a bit of adventure and men who want to meet the love of their lives. All of our tours are customizable to your specific interests, so if you have any questions or would like some more information about this tour, please contact us.
Wanna find out how to meet an amazing foreign woman and have experience in International dating, but you have no idea how to start it. Keep calm, we are right here to help! ☝️ Ask Krystyna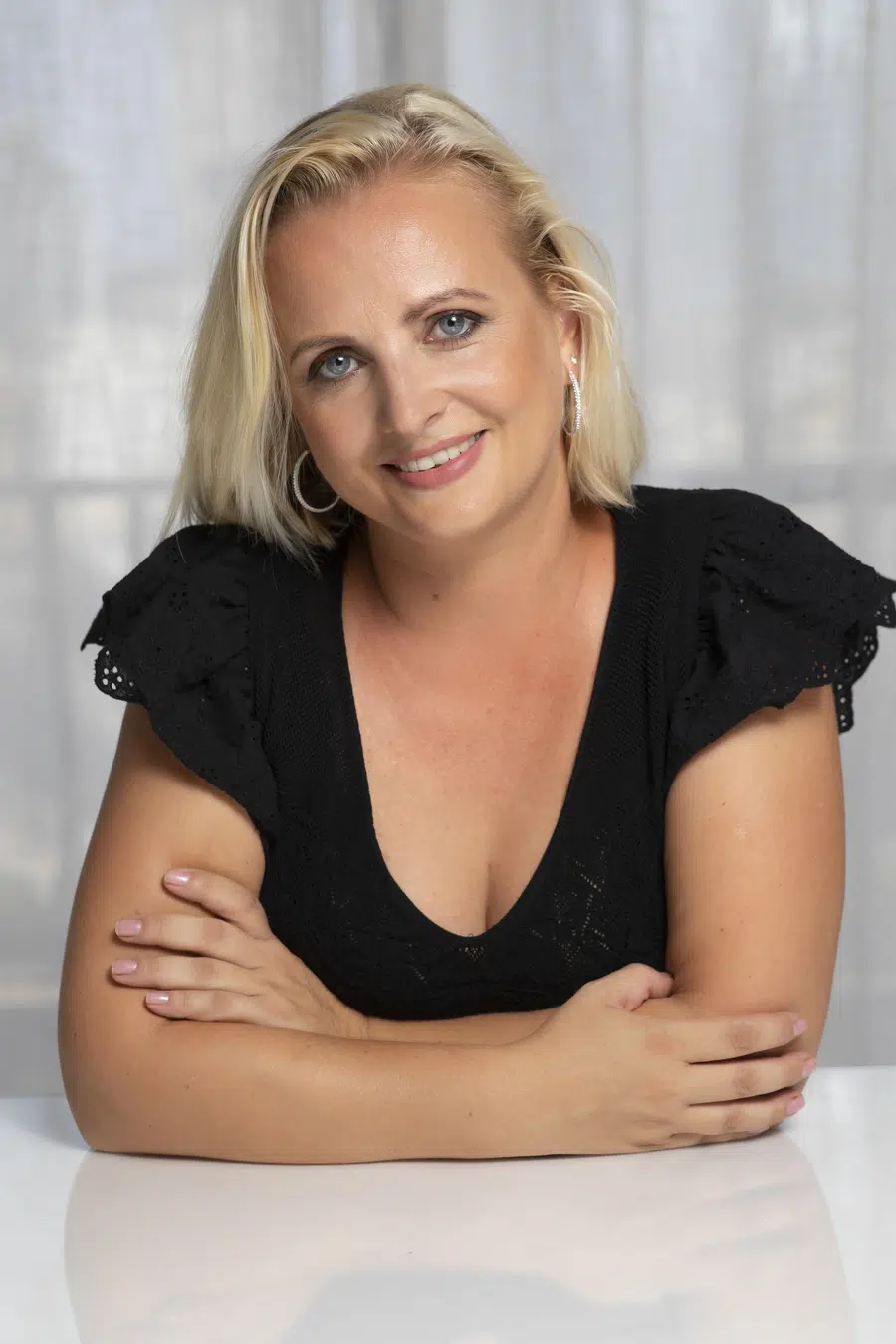 Krystyna is a blogger, coach and iDate speaker. She has been working in online romance and International dating industry since 2012 and is passionate about identifying the romance scam and giving dating tips and hacks. Join Krystyna for the dating service reviews and for finding ways to succeed with dating.
Krystyna focuses on International dating, which involves teaching men communication skills in a cross-cultural environment. She has been featured in many major publications including
DatingAdvice
,
Space Coast Daily
&
SWAGGER Magazine
.
Looking for more information? Feel free to get in touch to ask your questions or give feedback (see here:
Contact Krystyna
).
Romance Tour to Eastern Europe
Romance Tour to Moscow, Russia