You aren't getting matches on tinder because your profile is probably not very catchy or missing some vital information. A few tweaks can dramatically change your experience on the app.
Here are some tips you can use to change your profile and some practical examples from the app.
What Should A Guy Put In His Tinder Bio?
Every Tinder bio should include the following things:
Nothing reels in the ladies like some humour on your bio because it makes it more interesting.
A funny Tinder bio can turn an average Joe into a mysterious and adventurous man. You have to nail your first impression, and some funny statement will always do the trick. Women love funny guys; you will have a lot more matches.
Humour eases the tension and breaks the ice, and it's what your matches use to gauge your personality.
Your match has probably gone through hundreds of cliché boring bio lines; your funny statement will be a breath of fresh air. It makes you stand out from the many Tinder profiles, and that is what you should be going for.
If you don't have any humour in your bio, I suggest you consider adding some. However, sexual jokes don't do well with tinder members, so stay away from them.
Leaving an open-ended question on your bio always works. Your matches will have a place to start conversations with.
Starting a conversation is hard and small talk can be awkward. Your question on the bio will make your first conversation exciting and worthwhile.
Ensure the question is catchy enough to spark curiosity in your matches. Let your Tinder bio do all the hard work for you. By the time you start talking, the conversations should be flowing effortlessly. Be as unique as possible if you want attention.
You should always check your grammar; luckily, autocorrect doesn't allow apparent mistakes. But after you are done, go through the bio to ensure your grammar is correct. Grammatical is a buzzkill for most women.
Stating the obvious here, but a great bio needs incredible pictures. A considerable percentage of your profile is the first picture. If you upload a blurry picture, most ladies will take that as a red flag. A selfie is nice, but you should try to level it up.
Have your friend take a great picture of you while doing something in the moment. It can be reading at the beach, eating brunch or playing sports.
Doing something you love will give the ladies a sneak peek of your personality, lifestyle and passion.
You have to be as detailed as possible without having a long boring bio. That is why every detail matters, including the types of pictures you put up. You don't have much time and space to nail the first impression; pictures are the quickest way to do that.
Get personal by including some of the things you enjoy and things you can't stand. Music is the number one interest, and it means a lot to most Tinder members.
You can include your favourite music genre or your best song of all time.
Put something on your bio that gives a clear idea of who you are. Most people want to know if you are a homebody or an adventure junkie.
Tinder will list where you work and live for you. So use the bio as a place for your personality and interests to shine. Most ladies will pick you if you have some common interests and dislikes.
Top 5 Tinder Bios for Guys – Practical Samples from the App
Here are top5 practical samples for the Tinder bios for men:
1. Andrew, 25
Heli pilot. Dog owner. Work in finance. Not looking for anything serious, just a wife and a couple of kids. Maybe another dog if we have a house in the Hamptons.
2. Matt, 28
Looking for someone who dislikes brunch as much as I do. $ 13 for eggs? No thanks.
Pros
Owner of a Scottish Fold, Oyster
Look a lot like your new boyfriend
Skilled crock-pot chef

Above-par cunnilingus skills
Cons
Always second guess myself in the spelling of 'necessarily'

Not incredibly creative with Tinder profile bios so I take formatting advice from Reddit.
3. Nathaniel, 33

Into nonfiction and current events, the gym & anything fitness related, and travel (80+ countries). Nephew-and-niece-enthusiast.

Love not camping, not drinking (please drink what you'd like). 5'9".
Looking for a relationship.
4. Dan, 30
Reading, writing, and running are all part of my day. What's yours like?
5. Daniel, 29

LA raised >> NYC living

Corporate slave Mon-Fri
Adventure seeker on the weekend
How about I fix that broken thing in your apartment?
#mustlovedogs
As you can see, the best profiles or Tinder bios always have a bit of humour. But that shouldn't pressure you into using all the jokes you know. Keep it short and sweet with the most creativity.
You don't need too many words to showcase your personality. Your uniqueness will make you get all the matches possible.
Rewrite your bio if you want to go on more dates and probably find your perfect match.
Wanna find out how to meet an amazing foreign woman and have experience in International dating, but you have no idea how to start it. Keep calm, we are right here to help! ☝️ Ask Krystyna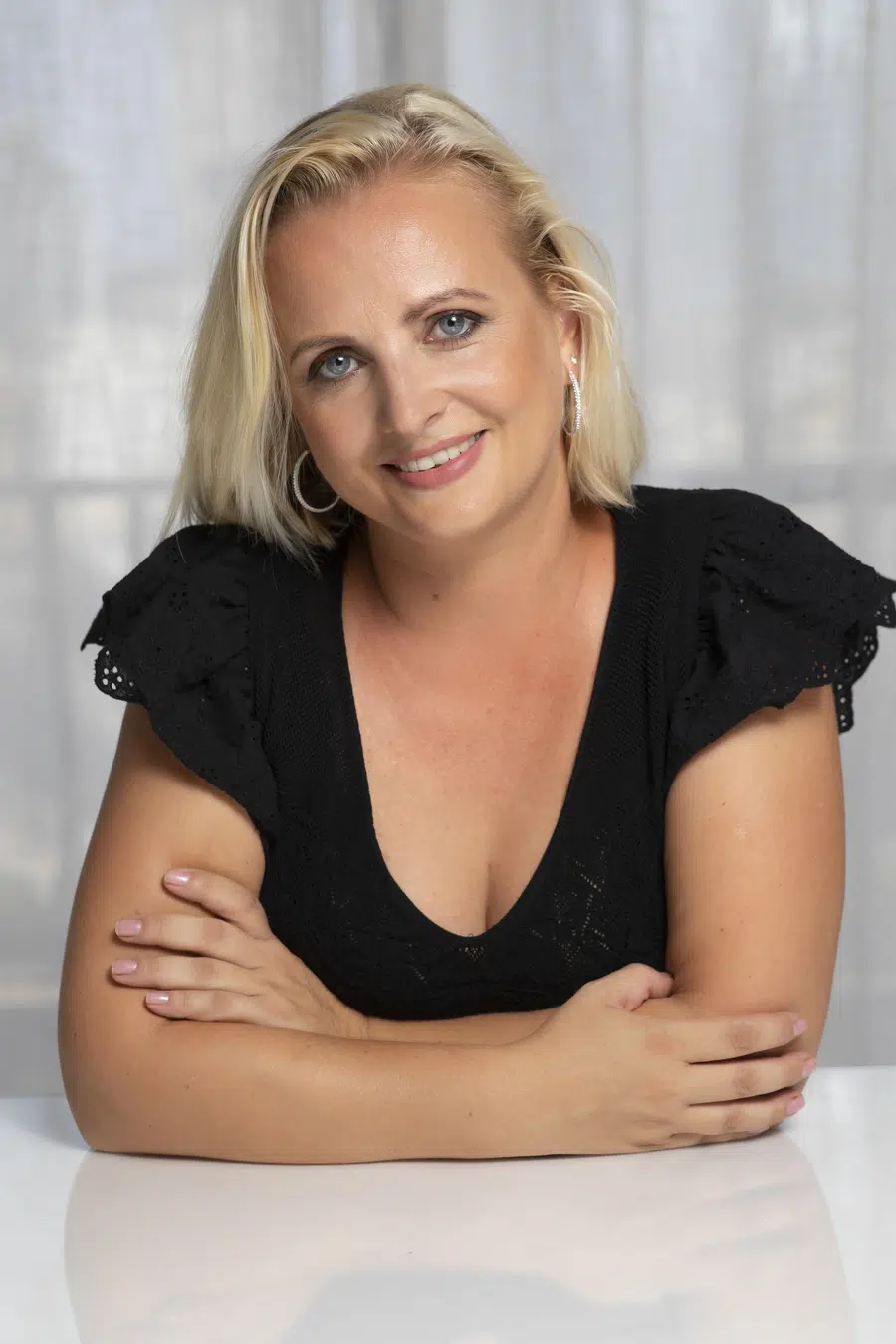 Krystyna is a blogger, coach and iDate speaker. She has been working in online romance and International dating industry since 2012 and is passionate about identifying the romance scam and giving dating tips and hacks. Join Krystyna for the dating service reviews and for finding ways to succeed with dating.
Krystyna focuses on International dating, which involves teaching men communication skills in a cross-cultural environment. She has been featured in many major publications including
DatingAdvice
,
Space Coast Daily
&
SWAGGER Magazine
.
Looking for more information? Feel free to get in touch to ask your questions or give feedback (see here:
Contact Krystyna
).