If you are a Tinder veteran who wants to understand how this dating app works or you are an application dating rookie having difficulty figuring out how everything operates, this article is for you.
Below I have explained in detail how Tinder actually works so that you can have an easy time understanding and navigating the website or app.
How Does Tinder Work: The Process Explained
Here is the explanation how the Tinder app actually works:
The first thing you are prompted to do when joining Tinder for the first time is to create an account. This stage involves setting up your profile so that you can be easily noticed by other Tinder users. You can sign up with your Google ID, Facebook ID or phone number.
Upon verification you are prompted to fill your gender, first name, age details.
This is where you modify your account. To modify your account, tap the settings button on the profile screen. Here you adjust your gender preference, searching distance, age range of people you would like to match with among other things.
You can also add your best photos to charm potential suitors. While modifying your account you can also enable other Tinder features such as Super Likes and Boosts.
Tinder will also try its best to assist you, owing to a feature known as Smart Photos. If you enable it, it will constantly analyse how positively people react to each of the profile images you update and order them automatically so that your highest popular photo displays first, eliminating all guessing about which picture you look fantastic in.
After completing the set-up, numerous profiles of other people will appear on your feed. The profiles will depend on the gender preference you chose while setting up your profile. On the various profiles, you will see the profile picture, age, name and their proximity to you.
If you like or dislike someone based on what you see on their profile, you can use the swipe feature. If you like someone, you can swipe to the right or to the left if you dislike the person. You can also super like someone by pushing the blue star on their profile.
If the person you like happens to like you too, an exciting "It's a match" will appear on your screen.
Tinder's messaging feature provides you with a private chat channel where you can converse one on one with your match and get to know each other better. Tinder's messaging feature has GIFs and emojis which allow users to express themselves much better.
On Tinder you will meet numerous people with different characters. If you encounter someone who harasses you or makes you feel uncomfortable, you do not have to tolerate them. Block button enables you to "unmatch" that person so that you can continue enjoying your time on the dating app.
Tinder uses an algorithm based on like patterns. This algorithm identifies your likes and uses them to identify someone with similar likes with the hope that the two of you might have similar tastes. If someone of the same taste as you likes a guy, Tinder will bring up the guy's profile on your feed with the hope that you might like that person too.
10 Things You Should Know about Tinder Features
Here are TOP10 things you should know about Tinder features:
1) Facebook / Google Sign-up
Signing up into Tinder has become much easier. Instead of filling up numerous details while logging in, Tinder fetches your data from Facebook or Google saving you the agony of having to go through the long process of entering your profile details.
Tinder has incorporated a Swipe feature to like or reject someone. Right swipe is for liking while left swipe is for rejecting. The Swipe feature is Tinder's most important feature.
The superlike feature helps you to be easily recognized by the person you like. To super-like someone you need to swipe up. The superlike feature is available only once per day in free versions of Tinder and five times on pain plans.
Just like all other social media apps, Tinder also has a Chat feature. You can use this feature to start a private conversation after finding a match. This chat feature allows sending of emojis and GIFs to make conversations interesting.
Searching for potential matches on Tinder is much easier with the filter feature. The filter feature helps users search for matches depending on distance, age and sex.
If you accidentally left swipe someone that you happen to like, you can use the rewind feature to correct the mistake. However, only Tinder Plus, Platinum and Gold versions have unlimited rewind.
Tinder uses geolocation functionality to continuously fetch contacts according to the current location of the user. Continuously providing contacts, provides the user with new contacts to match and link up.
This feature enables users to hide their age on the profile.
This is a new feature that allows users to know the person liking them in advance. It also enables users to view all their likes.
Tinder has incorporated this feature due to the rise in demand for video calls. This feature enables you to instantly video call your match on Tinder.
Wanna find out how to meet an amazing foreign woman and have experience in International dating, but you have no idea how to start it. Keep calm, we are right here to help! ☝️ Ask Krystyna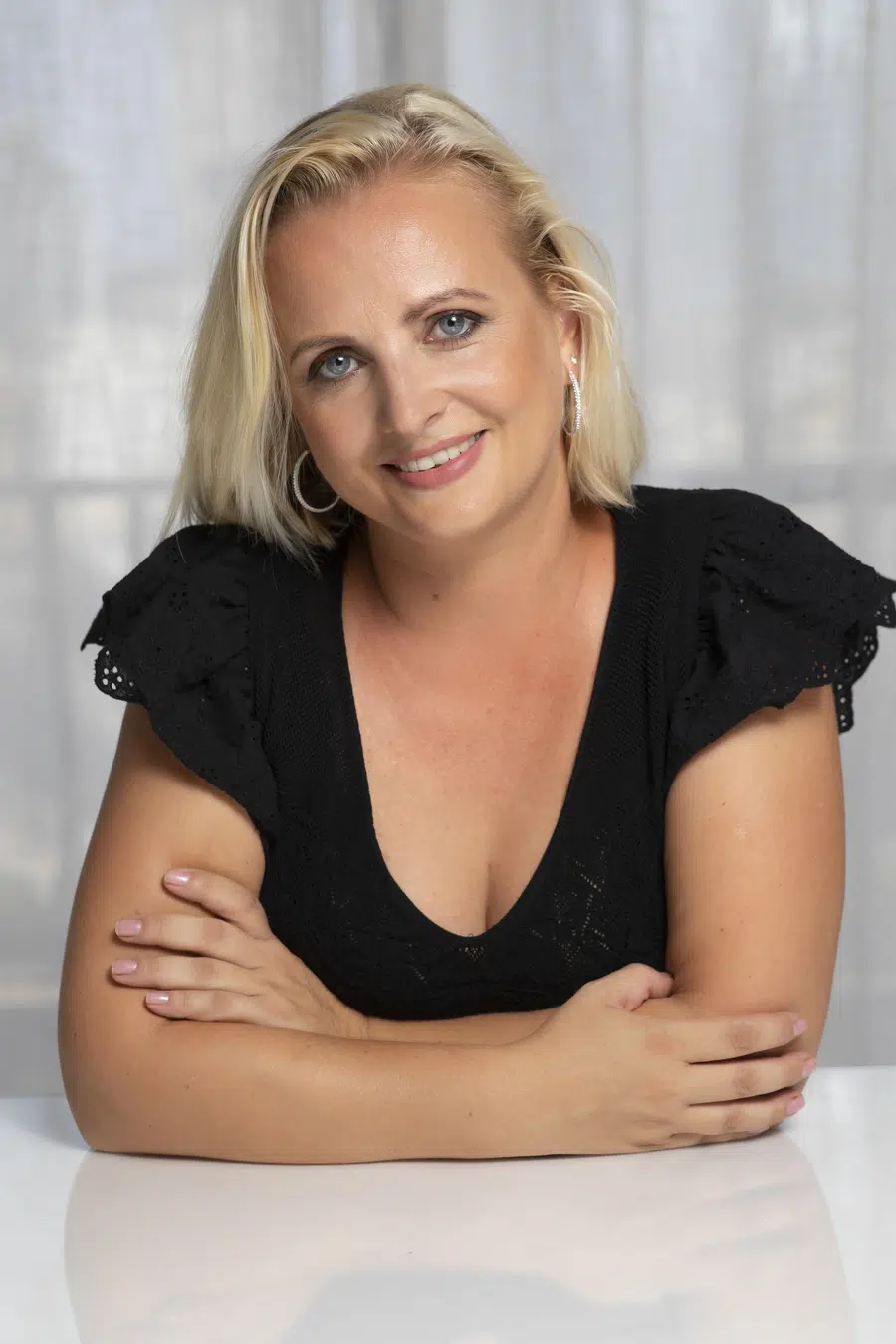 Krystyna is a blogger, coach and iDate speaker. She has been working in online romance and International dating industry since 2012 and is passionate about identifying the romance scam and giving dating tips and hacks. Join Krystyna for the dating service reviews and for finding ways to succeed with dating.
Krystyna focuses on International dating, which involves teaching men communication skills in a cross-cultural environment. She has been featured in many major publications including
DatingAdvice
,
Space Coast Daily
&
SWAGGER Magazine
.
Looking for more information? Feel free to get in touch to ask your questions or give feedback (see here:
Contact Krystyna
).