As far as the world of dating goes, online dating is the in-thing. In the previous years, people had to physically go out on dates or step out to meet new people.
Against the norm, people can now connect on platforms such as Tinder and get casual or serious relationships. With Tinder, dating has become easier and more convenient.
Tinder is a popular online dating app that helps to match you to potential women depending on your preferred physical looks.
While on the site, you will interact with various people, and you only have to swipe right or left. Swiping right means you like and accept a person, while swiping left means you reject them. Here is more on how the Tinder app works.
How does Tinder work step by step?
Step One: Sign Up and Create Your Account
To use Tinder, you need to download the app and create an account. To get started, tap on 'Get Tinder' and follow the sign-up process. You will then be asked to log into your Facebook account or enter details such as email address and phone number (which is optional).
Step Two: Modify Your Account
On your Tinder profile, you will be asked to add some pictures and select the gender ' Male or Female '. You will then need to set up your age range and select a distance. Remember that the app only matches by location, so choose an appropriate range for convenience sake.
Step Three: Swipe Right or Left
Once you have logged in and set up your preferences, you can now begin swiping. You need to choose either right or left by sliding the button across the screen of your phone. If someone has also liked you, then Tinder will notify you of a match and show more details on that person, such as name and occupation.
Once the match is made, Tinder will show you a timeline of your conversations and pictures exchanged. You can then chat with the other person as you would on any dating platform.
In case you want to have longer chats with your matches, this step comes in handy. Here, you can take note of the other person's phone number and communicate via text message. In case of long chats, you can finally set up a date and meet in person for some fun.
Where is Tinder available?
Tinder is available in many parts of the world and has an extensive global following. In most cases, if you have a smartphone, then your device can most likely run the app. Here are some countries where Tinder is available. We will only cover the areas with a huge composition.
The United States accounts for a huge chunk of Tinder's users. Being a nation with a large population, there is a lot of diversity regarding dating, and Tinder helps maximise this.
In Canada, over 70% of individuals between 18 and 35 have tried out an online platform for casual dating solutions. Here, Tinder makes it easy for users to meet like-minded people.
According to statistics, over one-third of the United Kingdom's population has tried out an online dating site or app. Tinder continues to grow its user numbers across England, Wales, Scotland, and Northern Ireland.
In Norway, about 47 % of adults have used a dating app before. Most users on the platform are millennials who love to follow trends and try out new things.
With close to 30% of the population using Tinder, it's no surprise that Sweden ranks among countries with an active user base for online dating services. More than 10 million matches are made through the platform every day.
In Russia, over 10% of women and nearly 7% of men have tried an online dating app before. Tinder continues to grow its user numbers in this country thanks to many users living busy lifestyles.
While these are the countries with the most users, Tinder is available in over 196 countries. You only have to download the app and comply with the set regulations for your particular jurisdiction.
Do you have to pay for Tinder?
Tinder is a free dating platform that was made to help meet singles. You can use it for free without the need to sign up or subscribe to any premium model.
However, if you want access to extra features, then you may be required to upgrade from time to time to a paid subscription plan. It has different subscription plans that you can select depending on your budget and duration.
You can sign up for the Tinder plus one month plan for only 4.99 GBP per month, 2.50 GBP per month for six months (cumulative 15.00 GBP) or 1.92 GBP per month for twelve months(total 23.04 GBP). It all depends on your budget.
The Tinder gold subscription plan also has three variations based on the period. For the one month plan, you will pay 7.49 GBP per month, while the three months plan requires you to pay 9.32 GBP per month or a total amount of 27.96 GBP for the entire period.
The twelve-month plan is the cheapest and costs 3.50 GBP per month and 42.00 GBP for the whole period.
The third subscription is the platinum plan that seems to be the high-end plan. For one month, you will be required to pay 14.32 GBP per month, while the six-month plan costs 8.35 GBP and 50.10 GBP for the entire period.
If you want to subscribe to the twelve months plan, you only need to pay 5.97 GBP per month or 71.64 GBP in total.
The refund process for Tinder
Most dating apps and online platforms offer a free trial period. Tinder is no different; you can use the app for up to 30 days before deciding whether or not to subscribe. If you are unhappy with your subscription for any reason, send an email stating your reasons and ask for a refund.
Keep in mind that purchases through iTunes and the Google Play Store will be protected by the respective buyer's guarantee policies. This means that you can get a refund if your paid app fails to work as advertised, only when using it on an iOS device.
For Android devices, you have more time after cancelling your subscription. The timelines for the refund depend on the payment methods used.
Can I chat on Tinder without paying?
You are always free to use the platform without paying for it, but you will have limited access to some features.
For example, when using Tinder for free on an Android device, you can only like up to 10 profiles at a time or swipe in one direction (left or right) up to 100 times per day. However, as a free user, you can still start conversations and send messages to those profiles that like yours back.
What are Tinder's biggest features?
Tinder is a fantastic platform that offers different features to make your swiping game even more accessible. Most of these features come in the paid membership plans and will assure you of great wins on the platform.
Boosting a profile will significantly increase the number of profiles that Tinder's algorithm shows it to. If you have a lot of active matches, the app picks one from the list and combines it with this feature. It then displays your chosen profile in front of their prospective partners for a limited time.
This feature allows users to temporarily change their location and be shown in different areas within the set radius for maximum visibility. It is ideal for travelling professionals who want to stay connected with the dating scene.
This feature lets you undo an accidental left swipe by simply shaking your phone. It is perfect for anyone who has made a mistake while swiping or wants to change their minds about someone they previously passed up.
Unlimited likes and SuperLikes
Tinder Plus members get unlimited likes which means they can like every profile on Tinder at a given time. They can also change their location and send messages to people they have liked in different cities or countries without limits.
This feature automatically sends alerts to the members' emergency contacts when they have been inactive on Tinder for over an hour. If you are walking alone late at night or have not logged into your account for some time, Noonlight will instantly notify someone on your behalf.
This feature is exclusively available to college and university students. It makes it possible for them to connect with other users attending or near their school.
This feature allows you to narrow your search according to your interests. For instance, if you are into literature or film, you can easily filter the profiles that will appear on your page using this tool.
This tool, exclusively available to Tinder Plus, enables members to see who is active at night. It also displays profiles that are near the user's location. This feature comes in handy for people who prefer dating after dark and would like to change their routine on weekends.
Swipe Right or Swipe Left?
Tinder has millions of active monthly users across 196 countries, making it one of the best apps for dating. The fact that you can start chatting to people until you get satisfied enough to meet up makes Tinder so popular among singles.
So what are you waiting for?
Sign up and swipe right or left, depending on your preferences.
Wanna find out how to meet an amazing foreign woman and have experience in International dating, but you have no idea how to start it. Keep calm, we are right here to help! ☝️ Ask Krystyna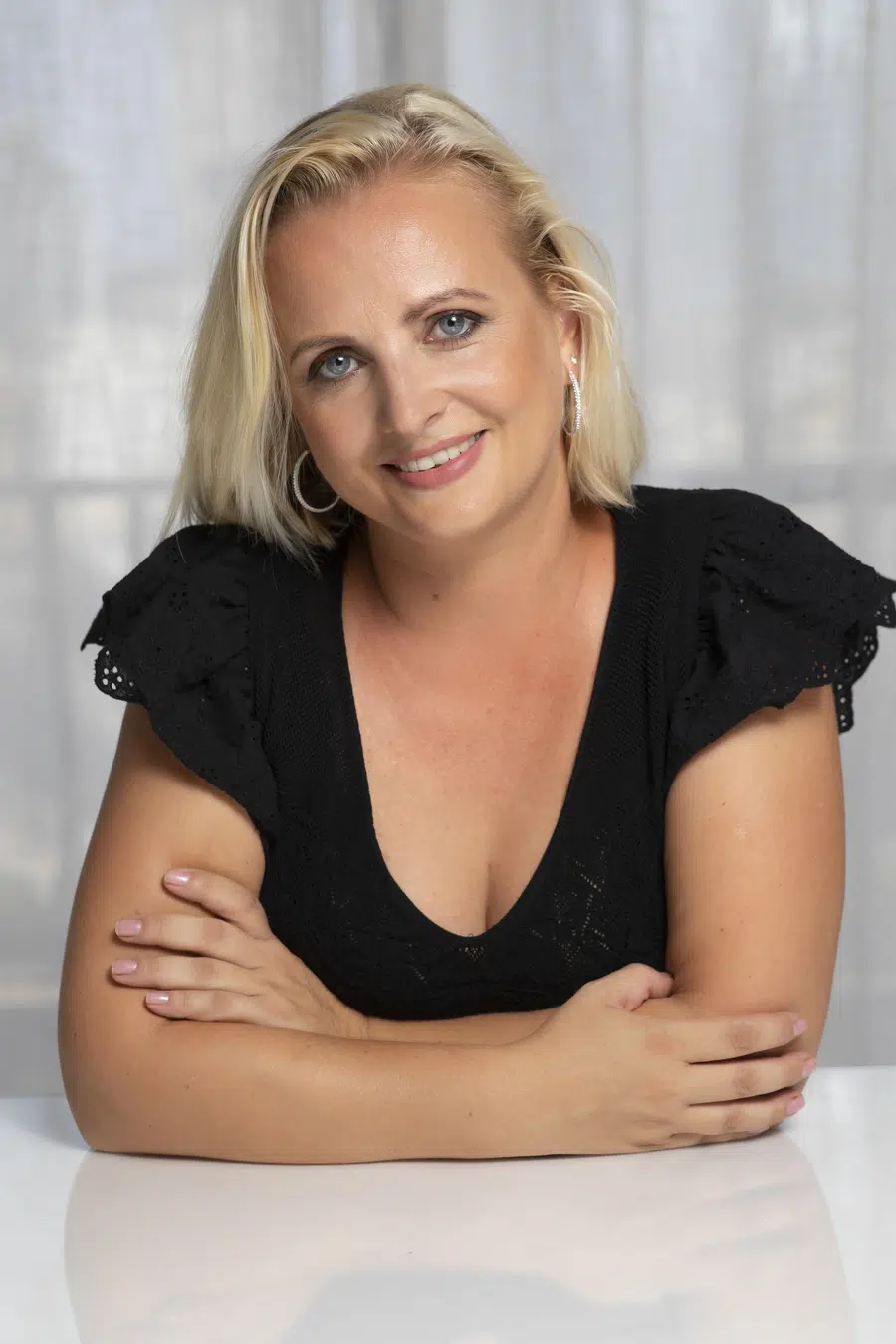 Krystyna is a blogger, coach and iDate speaker. She has been working in online romance and International dating industry since 2012 and is passionate about identifying the romance scam and giving dating tips and hacks. Join Krystyna for the dating service reviews and for finding ways to succeed with dating.
Krystyna focuses on International dating, which involves teaching men communication skills in a cross-cultural environment. She has been featured in many major publications including
DatingAdvice
,
Space Coast Daily
&
SWAGGER Magazine
.
Looking for more information? Feel free to get in touch to ask your questions or give feedback (see here:
Contact Krystyna
).