Tinder registers more than 1.6 billion left and right swipes each day? This dating site is one of the best for singles looking for both casual hookups and serious relationships.
When finding matches on Tinder, you need to create a profile that brings out the best in you.
In this guide, I will provide a few tips for creating a perfect Tinder profile.
Creating the Tinder Profile: Choose the Right Photo
The secret to having a perfect Tinder profile starts with choosing the right photos. Your photos are what triggers other users to swipe right or send a Super Like. Try and select pictures that show the best version of you.
Our advice to you is to have at least three Tinder pictures that show the different facets of your life.
You can set them up like this:
First Picture: Your Main Profile Photo
Your profile photo is the first thing women see when swiping through profiles. You need to ensure this picture makes a positive impression and shows you at your best. Choose a clear photo that covers your entire body or from the waist up.
Here are a few things to avoid when choosing the profile photo:
Second Picture: The Other Pictures in Your Profile
If a lady moves on to view your other pictures, it means your profile intrigues her. The lady wants to know more about who you are and what you do. For the second photo, you can post a picture of you having fun or spending time with friends. You can also select a picture of yourself on vacation or with your pet
Third Picture: Shows Your Interests
Use your third photo to portray your passions and interests, for example, playing tennis or bike riding. You do not have to be too obvious when showing your interests. You can subtly portray them with your clothes or a prop in the background. For example, if you enjoy watching soccer, you can wear a jersey of your favourite player.
Top 10 Tips to Take Good Tinder Pics
Okay, we have now established how many photos you should have on your tinder profile. Let me now give you some tips for nailing the best Tinder shots.
1. Invite a Friend or Two
Invite one of your friends to your Tinder photoshoot. Not necessarily because you want them in the shot, but because it will make the experience fun. Having a buddy or two may help you take better photos since you will be in a good mood.
Your friends may also assist with posing or choosing the best angles and backdrops. They will make the photoshoot feel less awkward, especially if you are outdoors. Friends know how to make you smile and bring out the cool you.
One interesting fact is that smiling makes you look more attractive. It conveys a sense of friendliness and happiness that invites people to talk to you. Smiling makes you look charming and approachable.
When taking the photos, you may want to aim for a genuine smile. Try not to force or fake it. A good tip would be to smile with your eyes and show your teeth. Relax, think happy thoughts and let the smile come naturally.
You do not necessarily have to smile in all your tinder photos. Just smile in one or two. You can take other pictures of you enjoying a view or thinking out loud.
Let your tinder photos tell the story of your life and personality. Whether you are into fishing or you love hiking, let it show in your pictures.
When ladies check out your profile, the one question they may be asking themselves is how it would be like dating you. Showing off your hobbies makes you come off as more interesting hence more attractive.
A great way to portray your hobbies in your photos is by including props. If you love playing the guitar, take a photo with a guitar by your side.
If you are into cycling, post a picture of yourself on a bicycle. You can also take advantage of locations, for example, a basketball court if you love playing basketball.
4. Access to a Good Camera or Phone
Different phones and cameras will give you different results. Go for the ones with a good amount of megapixels, and that can give you an automatic background blur. The blur helps remove distractions in the background and keeps the focus on you, the subject.
5. Aim for the Golden Hour
One random fact that you won't believe is true is that the golden hour produces the best lighting for photography. That moment after sunrise or right before sunset is usually a great time to take stunning photos. The light becomes golden, and it makes your skin tone look better.
If you want to catch the golden hour, plan in time. Know when the sun rises or sets in your area, then choose a location that lets you exploit this flattering hour.
The golden hour window is short. It may last at most an hour. Show up on time so that you can take as many photos as possible.
I get that photoshoots may at times feel intimidating. It's okay if you feel tense or uncomfortable. You can try calming down by taking deep intentional breaths.
Next up, try to think about happy things surrounding you. Lastly, don't forget to bring a friend. They will help you feel naturally relaxed.
7. Choose Your Best Angle
Before taking the pictures, take a few seconds to think about the angle. You can take quick shots from different angles, for example, a straight close-up photo and a wide range over the shoulder.
Check the photos out to see which angles look better. Work with your photographer, if you have one, on finding the best shot angles.
8. Pack three Changes of Clothes
If you plan to take all your tinder pictures in one day, you may want to pack two or three changes of clothes. The first outfit can be your formal wear (the clothes you wear when heading to work).
For the second set, think about the outfits you wear for a nighttime date. The third outfit can be a casual one (the clothes you wear on weekends and parties). Alternatively, you can take your tinder photos on different days with different changes in clothes.
9. Pick a Spot with an Amazing Backdrop
When taking outdoor photos, there are so many backdrops that you can exploit. You can go to a lake or shore for a water backdrop or in a park for a nature backdrop. The golden hour can also be your backdrop. Ensure you pick a spot with a background that describes who you are or what you like to do.
My last tip for you is to take as many photos as possible. Don't take three or four and call it a day. Aim for at least ten shots per scene. Do something different in each photo scene.
You can start with pictures of you smiling while looking into the camera, then others of you smirking or looking away from the camera. You may not get it right in all the photos, but at least you will have a variety to choose from.
Create the Perfect Profile Description
Once you choose your top 3 tinder photos, your next task will be to write the bio section. Don't skip the bio. Women that are interested in you will most likely check out your bio before swiping right. They will want to have a glimpse of who you are as a person.
One interesting fact is that Tinder is a little different from other dating sites that require you to answer profile questions and fill in long descriptions. Tinder offers you a 500-character limit. You do not need to fill in all the 500 characters. Just give enough information to get her interested, but not too much that she knows everything about you.
Here are a few tips for writing the bio section:
2 Profile Description Samples for Guys
Check out these two bio description samples.
Jake, 30
I am a huge basketball fan. Aside from watching games and throwing hoops, you may also find me reading mystery novels and legal thrillers (picture John Grisham).
For someone who plays basketball, I do love to travel a lot. I'm always down for a good time with friends and family. Hit me up if you love sincere conversations blended with silly jokes.
Will, 26
Busy Mondays > lazy Sundays (weird, I know)
Coffee > tea
Cooking in > eating out (Maybe because I love cooking and trying new recipes)
Road trips > staycations (I'm down for any place with a great view)
Your thoughts?
First impressions matter on Tinder. Most women will take some time to look at your photos and read some bit about you before swiping right. It is important that you create a Tinder profile that portrays you at your best.
When setting up your profile, choose at least three photos that tell a story of your life, hobbies and personality.
Put some thought into taking good Tinder pictures. Next up, fill in the bio. Tell people a little bit about yourself, but not too much. Keep your profile simple, personable and sweet. These simple tips will help take your dating game to the next level.
Wanna find out how to meet an amazing foreign woman and have experience in International dating, but you have no idea how to start it. Keep calm, we are right here to help! ☝️ Ask Krystyna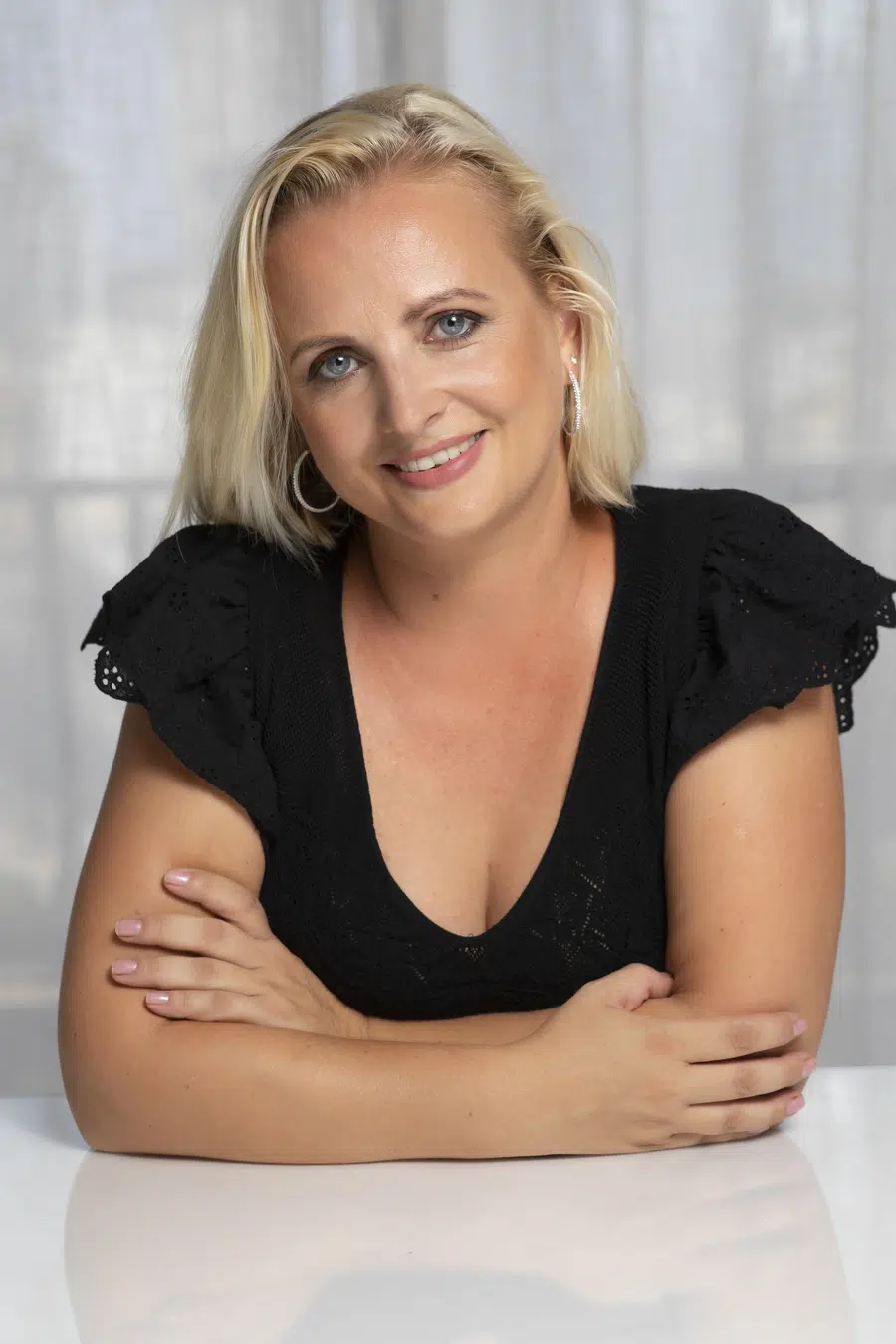 Krystyna is a blogger, coach and iDate speaker. She has been working in online romance and International dating industry since 2012 and is passionate about identifying the romance scam and giving dating tips and hacks. Join Krystyna for the dating service reviews and for finding ways to succeed with dating.
Krystyna focuses on International dating, which involves teaching men communication skills in a cross-cultural environment. She has been featured in many major publications including
DatingAdvice
,
Space Coast Daily
&
SWAGGER Magazine
.
Looking for more information? Feel free to get in touch to ask your questions or give feedback (see here:
Contact Krystyna
).