Being on a dating app is one thing, but what do you say to start a conversation? Should you just say hi, flirt or ask a question?
The truth is, people respond differently to messages. While a simple hello might be enough to some, others may think it's not enough and pass on a conversation.
Our advice to you is to try different things and see what works best. To help you, this post summarises 50 Tinder openers that will help break the ice like a pro.
So, here are the 50 best Tinder openers that will help break the ice like a pro:
1. I didn't know such beauty existed until I saw your pictures
Instead of saying cute pics, this is the best way to compliment those pictures. It makes her feel special and appreciated. It also tells her she is beautiful in a lovely way.
2. Let me be your sunscreen so I can protect you from those radiations
This is a good way to start a conversation. Besides, it shows you care and how amazing to know someone cares about you?
3. Does it hurt, being that hot?
What a cheesy way to start your conversation. You can spicy this pick-up line with some fire emojis and brighten her mood.
4. Dentists must hate you; you are so sweet
You can use this line after talking to her for some time. Don't stop complimenting her just because she agreed to talk to you. Besides, you didn't just want to talk to her.
5. Winning a competition is very easy, so long as you are my reward
Trust me, she will be smiling when she sees this. Use this pick-up to make her smile and you will definitely get a response.
6. Menu is my favorite word; it has 'me-n-u'
This pick-up line sums up a whole message. It's a simple way to say I like you and I wish we could be together.
7. Do you need an orthopaedic? You must have broken a bone when you fell from heaven
Lovely words to say she is cute. Compliments are the best way to win her heart so use beautiful words to tell her she is pretty.
8. Your name must be Wi-Fi because I am feeling the connection
Cute, right? Imagine her face when she reads this. With such a line, what would deny you a reply? It's the best way to start a conversation.
9. Even with no gravity, I would still fall for you
This pick-up line says I like you and nothing would stop me from liking you. Text that and see how quickly she replies to your text with a smiling emoji.
10. Do you know any opticians around? I kind of went blind when I fell for you
It's a cute way to tell her you have fallen for her. Now wait patiently to hear from her. Trust me, she will text you back.
11. If beauty was a drop of water, you would be an ocean
Interesting to know, girls love sweet words. Words seem to be their love language, so your work is to come up with cute words that will pass the message and make her smile.
12. I need directions to this nice city, and you seem to have a map
Another beautiful way to tell her she is pretty. And since they love hearing that, why don't you tell her beautifully and uniquely.
13. I'm not a musician but I could compose a full song about your beauty
This is so sweet. That's what will come to her mind immediately when she reads it.
14. Do you manufacture ropes? I would really love to tie that knot with you
It tells her you value her and would love her in your life. She will not only feel special but also loved and appreciated.
15. I hope you are a mathematician because I want you to replace my X without asking Y
It will attract her attention and she will want to know who you are. The only way to find out is by texting back.
16. No wonder the sky is so clear, the stars are in your eyes!
The best way to compliment her beautiful eyes. Did you know? Every girl loves compliments, it makes them feel special and loved.
17. As a color, red should come after you in the rainbow
A simple way to say you value her and she comes before anything else.
18. If you were an element, you would come before hydrogen
This pick-up line says you are important and I would love you in my life.
19. I think I just found the missing puzzle to complete my life
What a perfect way to tell her you want to spend the rest of your life with her! She will reply as soon as she sees it to let you know how she feels about that.
20. Why don't you be the Amen in my prayer?
A good way to ask her what she thinks about being in your life. She will answer, smiling.
21. Now that I found you, I only have two wishes left
This line makes her feel wanted as it implies you wished for her. She must like this as it makes her feel special.
22. Hey, would you be the top item in my article on the finer things in life?
For those who find funny pick-up lines attractive, this will make her day. Not only will she smile but give you a good reply to start a conversation.
23. Mum said I shouldn't talk to strangers, but how can I resist talking to you?
Imagine if you received such an opener. I bet you would be all smiles. Exactly, now send that lovely lady this text and start talking!
24. Hey angel, when did you land from heaven?
Cool and funny at the same time. Use this opener and see what she has to say to you.
25. If Tinder is a game of numbers, then I need your number to win
Win her heart with this lovely opener and start planning your date. Trust me, she will love it.
26. My favorite numbers are 1 4 and 3: 1-I, 4-like and 3-you.
A unique way to express your affection. This is way better than a simple 'I like you' text. Try it and see how it works wonders.
27. So what can I say to make you go out with me?
You are simply telling her to go out with you but in a cute and classy way. She can't resist texting you back with such an opener.
28. I think I just realized what was missing in my life. You!
Another way to say I would love to spend my life with you. Please be my woman.
29. Imagine a cocktail of me and you. It would be amazing!
It sounds great. What would make her refrain from replying to such a cute opener?
30. I would love to be quarantined with you.
A nice way to say I would love your company. And if she agrees to it, make sure you make her love your company as well.
31. Do you know what would make me happy? Your re-ply
It's like telling her to please reply. And that's how you start a conversation.
32. I believe your number brings luck. So please let me have it
Easy way you can make her give you her number while smiling.
33. You must be the missing flowers in my garden.
It will bring a smile to her face and convince her to reply.
34. Looks like I am ailing. Can I have some Vitamin You?
You can start a good conversation with this funny pick-up line any day, any time.
35. I wish I was your saliva so I could taste your lips anytime.
Once you've confirmed she wouldn't mind a little cheesy text, this is the perfect opener to get her attention.
36. I bet even the best artist can't draw your beauty
You are simply complimenting her beauty but in a sophisticated way.
37. Hey gorgeous, I was reading my Bible in the book of numbers; I thought I should have yours.
It's a comical and cute way to get her to give you her phone number. This will work any day, anytime.
38. I had a bad day. Know what would brighten it? A text from such a beautiful soul
Why wouldn't she reply if it's the only thing that will brighten your moods? You are playing with her conscious with your pick-up line. And if she is kind enough, she will definitely reply with a beautiful text.
39. Coffee would taste so good with you beside me
An exciting way to ask her out for a date. She must be smiling as she reads this cute text.
40. Should we order take out or should I take you out?
This is another opener to use when you want to avoid the cliché way of asking her out on a date.
41. Your first name will sound better with my last name.
What better way to let her know of your intentions than to use this opener? It tells her you have long term intentions and not just taking her out.
42. Allow me to call you a thief because you have stolen my heart.
A new version of the initial old pick-up line. It will most definitely gas her up and who knows? You may be lucky and get her to give you her phone numbers. However, it would be best if you went easy on such openers as some people are overly sensitive.
43. Mind committing a perfect crime? Steal my heart like you've stolen mine
If she seems sensitive and might be offended with no 42, go with this pick-up line and make her smile while still passing the message that you really like her.
44. Even with covid-19, you still have the most contagious smile
Sounds smart, right? You know who loves smart guys, beautiful girls.
45. I know you are cute and already know it but I would love it if you described yourself with two flowers.
Get her to send you her description and that way, you will know the type of flowers she loves in case you plan on buying her a bouquet.
46. I love going out shopping and to the movies, but nothing beats staying home and cuddling with you.
With this, you will give her the idea that you are confident and funny. And since most of us love cuddling, it will be a great way to attract her attention.
47. I can't resist picturing you in a beautiful dress
Sounds straightforward but still cute. You are simply complimenting her beauty and telling her you find her attractive.
48. I have been staring at your picture until I burnt my food. It's only fair if you gave me your number
You are making her feel special and beautiful enough to distract you with these words.
49. The deadline is due, but for you, I will make an exception. In your application, include your telephone number.
It is outright that you are asking for her contacts, though, in a sophisticated way.
50. You are like magic because even when I have a bad day, I look at your photo and everything improves.
Make her feel extra special with this.
Putting it together: Take your time to learn from her
The trick to a perfect pick-up line is playing with words and passing a message. Some girls will find funny pick-up lines attractive, while others will find cheesy ones more attractive.
Imagine sending a cheesy opener to a girl who upholds strong religious values? You would sound like a complete pervert.
It's up to you to try to figure out who they are and what they like by going through those profiles. Before you send that opener, take your time to learn from her to avoid offending her rather than making her feel special.
Ask yourself if the opener you intend to send would make them want to go on a date with you.
After all, that's your end goal.
Wanna find out how to meet an amazing foreign woman and have experience in International dating, but you have no idea how to start it. Keep calm, we are right here to help! ☝️ Ask Krystyna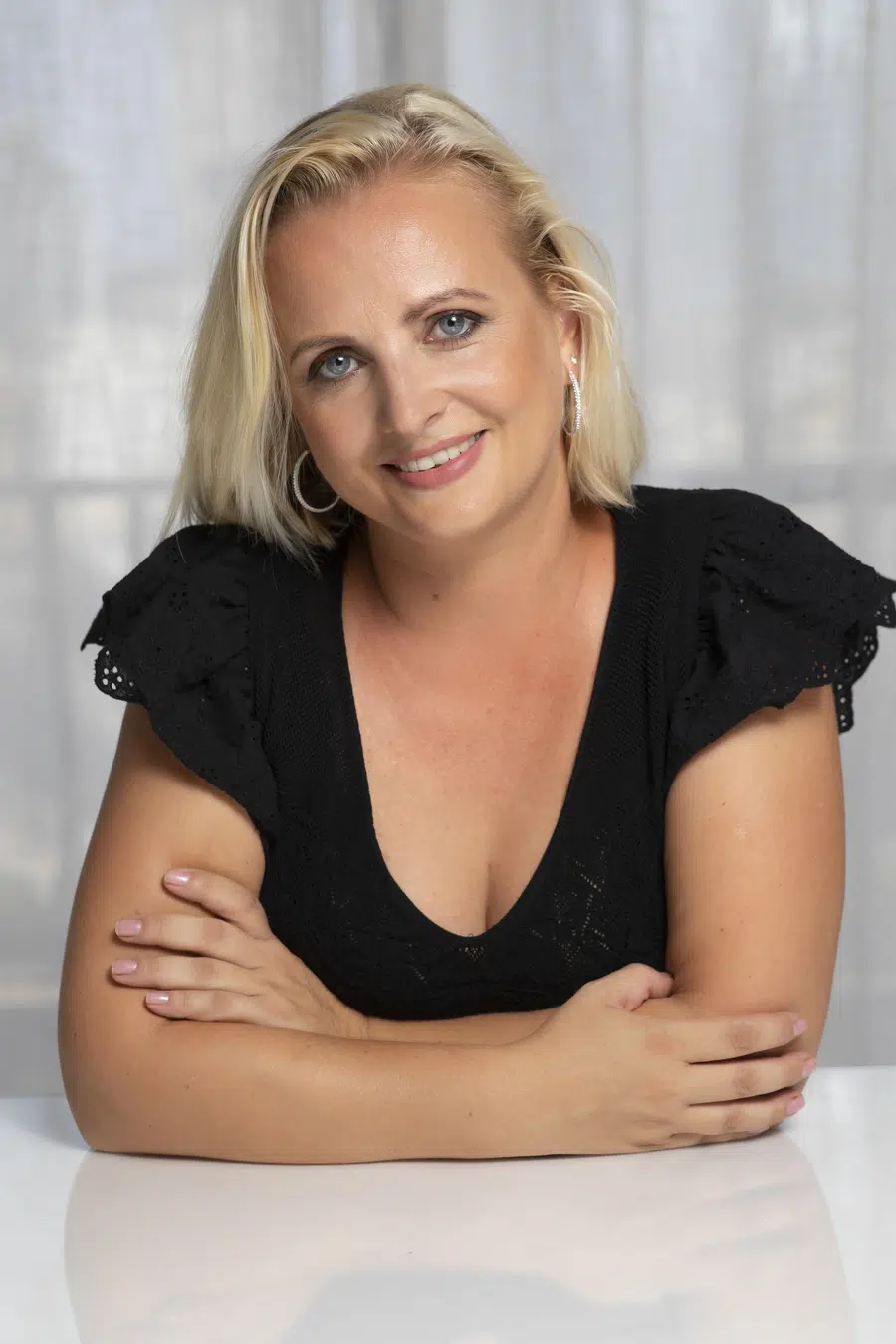 Krystyna is a blogger, coach and iDate speaker. She has been working in online romance and International dating industry since 2012 and is passionate about identifying the romance scam and giving dating tips and hacks. Join Krystyna for the dating service reviews and for finding ways to succeed with dating.
Krystyna focuses on International dating, which involves teaching men communication skills in a cross-cultural environment. She has been featured in many major publications including
DatingAdvice
,
Space Coast Daily
&
SWAGGER Magazine
.
Looking for more information? Feel free to get in touch to ask your questions or give feedback (see here:
Contact Krystyna
).