As one of the most popular dating apps in the world, Tinder has more than 66 million users, out of which 78 percent are men and 22 percent are women.
If you are looking for love online, then Tinder is a great option because numbers don't lie.
But with the kind of reputation Tinder has for casual hookups, is it possible to find love on the platform?
Read on and learn how to stand out on Tinder and win in love.
Can I find true love on Tinder?
Contrary to popular belief, it is very possible to find love on Tinder. Although the app is known to encourage casual hookups, some people have been lucky to come across love on the platform.
Perhaps you dream of meeting someone online or even marrying a foreign wife you met online, and you are curious whether you should be searching for her on Tinder.
Well, I would like to inform you that on Tinder, you will get whatever you are looking for if you know how to look for it.
There are many types of people on Tinder. Some are there to find a casual hook up and move on with life, others are looking to find friends with "benefits", some are just curious and not really looking for something serious, and then there are those who are looking for love just like you.
I am going to teach you how to spot someone with the same goals as you on Tinder, so that you can possibly find the love of your life
Interesting to know
Are you aware that Tinder has registered more than 60 billion matches so far? On top of that, 30 million matches are made on Tinder each day. This means that your chances of finding love on Tinder are really high because you will definitely find some interesting matches on the platform.
Study finds it's possible
If you are still not sure about Tinder, then I have some facts that will definitely help get rid of all doubts. In 2018, a researcher (Gina Potarca) in Switzerland at the University of Geneva examined family survey data that was collected by the Swiss Federal Statistical Office. The data was about the rate of success for relationships formed online and offline and it included more than 3200 people.
Gina found that the majority of the couples who met online through dating apps like Tinder were more interested in moving in together, compared to couples that did not meet through dating apps.
Did you know?
Tinder is a very interesting dating app that you definitely do not want to miss out on. Did you know that it is available in 190 countries and can be used in more than 40 different languages? This means that language will not be a barrier for you especially if you are looking for a foreign love match!
So if you are looking for a foreign wife, then a dating app like Tinder will definitely favor you. Another significant detail that Gina Potarca discovered was that the couples who met online were just as happy as other couples who met offline.
On top of that, a publicist in Los Angeles called Anthoni Allen-Zouhry is now married for more than two years to a man she swept right on Tinder. The happily married couple is expecting their first child together. Allen says that when she first got on the Tinder platform, she had every intention of looking for a relationship, but was also casually dating.
This helped her not to put too much pressure on herself, and their relationship, which eventually became serious and committed. If Tinder worked for them, then it will likely work for you too.
Our readers really do find love on Tinder - With these 5 Tips
It is clear that the people who find love on Tinder are doing something differently that the rest don't do. Here are 5 tips that I believe can help you find a great partner on Tinder.
1. Use your real pictures on your profile
What kind of profile picture do you have on your Tinder account? Are you in the profile picture? What else is in the picture? Are there other people in the picture?
If you want to find a serious partner on Tinder, you need to put your latest picture on your profile, so that they can get a good look at you.
I highly recommend that you place a full picture on your profile, rather than a selfie. This allows the interested party to see your height, size, and shape and determine whether they like you enough to swipe right.
Do not put too many pictures with your friends on the profile. You do not want your potential match having to guess who you are in the pictures. Since Tinder allows you up to 6 photos, you can take advantage of this and show your potential matches your personality.
Have at least one head shot that clearly shows your face. Also, you can add one photo hanging out with friends to show your social life. Just make sure that you are clearly visible in the photo.
I recommend you pick a photo that you really look good in, compared to the rest of your buddies. After all, you do not want a potential match to think one of your friends is more interesting than you.
Additionally, add pictures that show what you like to do. Do you like hiking? Add one of your great hiking pictures on the profile. Do you like travelling? I am sure that you have at least one good picture from one of your road trips. Put it on your profile. The same goes for fishing, swimming, or any other hobbies you may have.
If a potential match likes doing the same activities, they will find you more interesting and swipe right.
2. Learn how to screen people out
There are all kinds of people on Tinder. If you really want to find love, you need to have an idea of how a serious partner should be, especially on the platform.
Let's say you get on the platform and start having conversations with several ladies. How will you spot a lady that is also looking for something serious?
The best way to do this is look at the type of conversations you are having. Is the potential match steering the conversation towards sex rather than getting to know you? While there is no problem with having a little fun, you may end up getting disappointed because you will have expectations of commitment from someone who is just after a casual hookup.
Trust me, if your goal is love, you want someone who is more interested in knowing you and learning all about you, than someone who just wants to have a good time.
Another thing to look out for is whether they are claiming to be in a financial crisis, especially if you haven't met them at least twice in real life.
There are so many scammers online especially on dating apps, preying on innocent individuals who are just looking for love. Beware of people who may start asking you for cash without even taking the time to get to know you.
Also, monitor the type of interactions you are having with people on the platform. Are you sure the pretty lady you are talking to actually looks the same as her profile pictures? There are so many cases of people who have been cat fished online.
A serious potential match will have no problem with voice calls and video calls. Watch out for people who are always making excuses about why they can't video call you or have a voice call with you.
Random Facts that you Won't Believe Are True
About 85 percent of all the couples that meet through the Tinder app fall in love within the first year of dating.
The Tinder app offers its users 37 options of gender identification to choose from, as well as 9 options of sexual orientation.
More than 90 percent of users on Tinder meet their matches within one week of interacting on the platform.
3. Write an interesting profile
Other serious potential matches will likely get in touch with you when they read something interesting on your profile. In order to stand out, you need to put in the time to show other people that you are serious.
Photos are not enough to give someone a clear picture about who you are and what you are looking for. I recommend that you keep your profile description short, easy to understand, positive and polite.
One common mistake that most people make on Tinder that pushes people away is having a negative profile description. A negative profile is one that has many warnings such as "don't message me if you drink", "don't talk to me if you smoke" and so many other warnings. Such words make you come across as hostile and most people looking for love may not give you a chance.
Additionally, make sure that your profile description does not have errors like spelling mistakes. Such errors instantly make your profile look less attractive, and may repel potential matches who may also be looking for love.
4. Reach out to people you find interesting
As you scroll through Tinder swiping left and right, you may find a foreign woman whom you find very interesting. Her profile may indicate that you guys have many things in common, and her pictures look amazing.
Since your goal is to look for love and find a foreign partner whom you can settle down with, I highly recommend that you make the first move and get in touch with her.
Find a common ground for both of you so that the conversation can flow smoothly. Does she like to travel based on her photos and profile? Ask her some of the places where she has travelled to, and tell her where you have been as well.
In order to start an interesting conversation with someone you like on Tinder, you need to take some time and really go over their profile description and photos.
Then, you can ask a question or make an interesting statement that will prompt her to respond and carry on the conversation.
5. Have a dating strategy
Now that you have gotten that beautiful mysterious foreign lady to chat with you on Tinder, what is your strategy? After all, you are looking for love right?
Don't take too long before asking her out in real life. If she lives near your state, you can easily plan for a date so that you can meet each other in real life.
However, before meeting up for a date, ensure that you have talked with her several times through video calls and phone calls to ensure that you are not being cat fished. Meeting up with someone you have never spoken with over the phone can be dangerous because you could walk into a trap and be abducted.
After talking with her over the phone and scheduling various video chats, you can then plan to meet in real life. The first meeting should be short like a one-hour date. In case the date turns out to be weird and disappointing, you will not be stuck with the person for too long.
If the date turns out great, you will both make plans to meet each other again, and luckily, find love in each other.
As we stated earlier, you need a good strategy in order to find love on Tinder. If you follow all of the tips provided above, your chances of finding a serious partner will be high.
In case you find a foreign partner who is in a different country, you can still have virtual dates through video calls. You can listen to music together, watch the same movie, read the same book, and other activities over the phone.
Once you both feel you have known each other considerably well, one of you can make plans and visit the other in their country. Who knows, it could be the beginning of a beautiful love story.
If you were waiting for a sign in order to get started on Tinder, this is definitely it!
Wanna find out how to meet an amazing foreign woman and have experience in International dating, but you have no idea how to start it. Keep calm, we are right here to help! ☝️ Ask Krystyna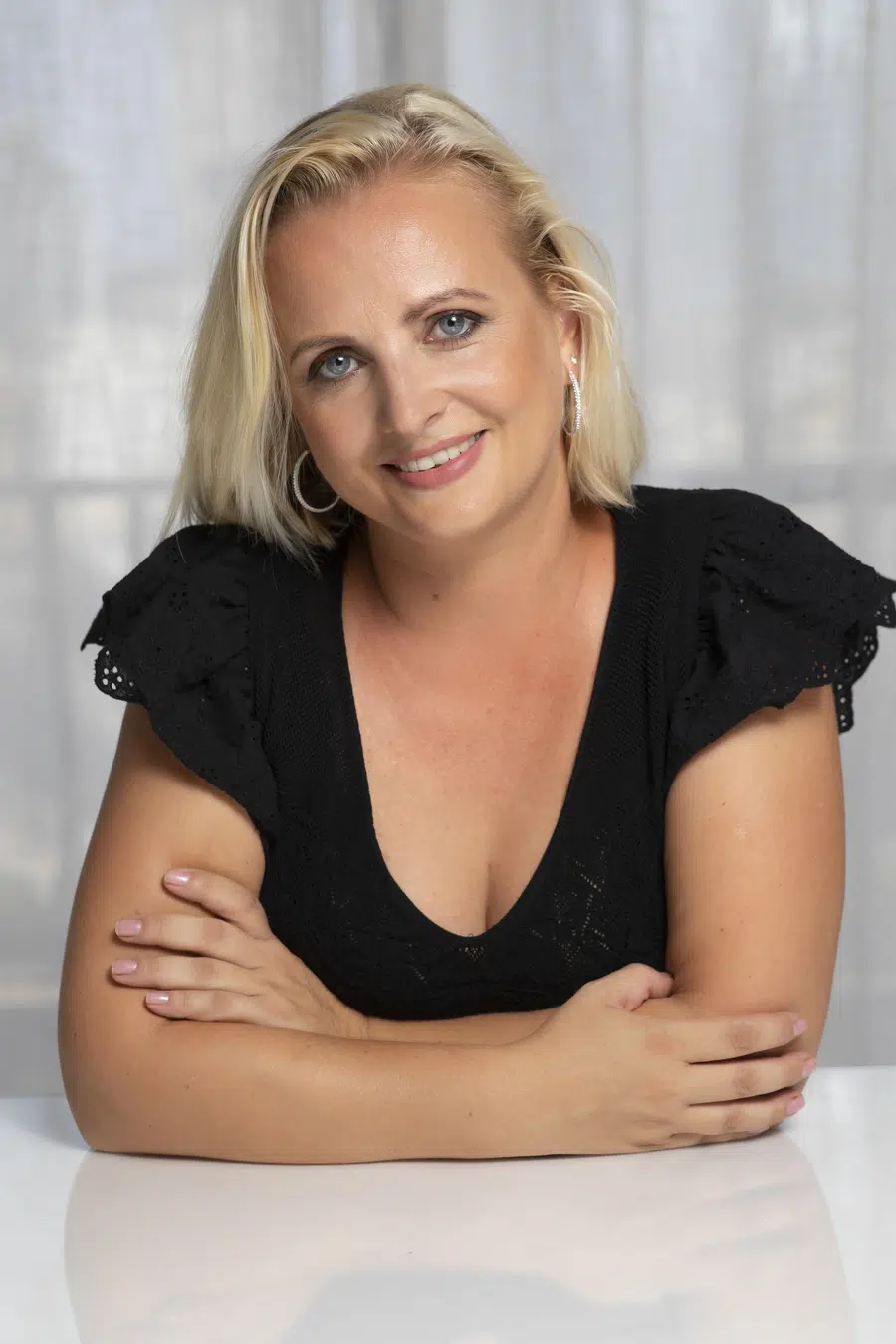 Krystyna is a blogger, coach and iDate speaker. She has been working in online romance and International dating industry since 2012 and is passionate about identifying the romance scam and giving dating tips and hacks. Join Krystyna for the dating service reviews and for finding ways to succeed with dating.
Krystyna focuses on International dating, which involves teaching men communication skills in a cross-cultural environment. She has been featured in many major publications including
DatingAdvice
,
Space Coast Daily
&
SWAGGER Magazine
.
Looking for more information? Feel free to get in touch to ask your questions or give feedback (see here:
Contact Krystyna
).