Tinder has been at the forefront of online dating for a couple of years because of its exciting features.
One of the features that have brought Tinder so much praise is its links to the popular social media platform Facebook.
For years the only way to use Tinder was by signing up with Facebook, but with time, other options have emerged, and this guide will shed light on the ways you can use Tinder without Facebook.
Can you use Tinder without a Facebook account?
Tinder and Facebook have formed a formidable partnership over the years because of the reliable data Facebook provided. Data such as your name, age and occupation are shared between the two apps.
The information pulled from Facebook makes your account ready for swiping with a click of a button. The link between the two social media platforms also enabled users from Tinder to have access to pictures from Facebook.
Tinder has been associated with needing a Facebook account to sign up for a new account. The new changes that have since been introduced have enabled new users who don't have a Facebook account to access Tinder.
It is now possible to use Tinder without a Facebook account. There are other platforms such as Instagram and Snapchat, and this wave of new users now have an opportunity to join Tinder without having a Facebook account.
All you need is a phone number which can be verified once you register an account on Tinder. You can also use an email account to verify your identity to sign up on Tinder.
Once you sign up on Tinder, a verification code is sent to your email or mobile number to verify your account.
Can I login to Tinder without Phone number or email?
Tinder has enforced new regulations to create a better and safe environment for its users to interact online. You cannot log in to Tinder without verifying your phone number or email, and that policy has ensured that your account is safe from other people who may want access to your account.
Once you have signed up on Tinder, you have two options to verify your identity: your phone number or email address. Whichever method you use will determine where Tinder will send the verification code on every login.
Tinder is a strict dating site that cannot allow anything but your phone number or email to log in. However, there is a workaround on this issue, you can use a phone number, but it doesn't have to be yours.
It may not be your phone number, but you can get a temporary Tinder phone number and receive your verification once you log in.
It is not recommended to use a fake number or email if you will opt for a premium package. You should use your real number and email to avoid being a victim of online crime.
How to Use Tinder without Facebook?
Tinder is a fantastic platform where you can meet people online. When signing up, you are given options on how you would like to enter your choice.
One option that still exists even after the new policies is linking your account on Facebook. It is optional, and Tinder doesn't force anyone to use your Facebook profile.
This guide has shown you some of the reasons why Facebook and Tinder are linked.
There are five possible methods that this guide would like to illustrate on how you can use Tinder without Facebook. Below are some of the five methods you can use Tinder without Facebook.
Tweak your Facebook settings
The other setting would be to go to Facebook, and under the apps section, set your app visibility on Tinder to "Only me". Once you do this, no one will know you are using Tinder.
Tweak your Tinder settings
The first step would be to open your Tinder app and then turn off the toggle that says "show me on Tinder social". This setting will ensure your Facebook friends don't see you on Tinder.
Modify your privacy settings on Facebook
When adjusting your privacy settings on Facebook, you ensure that you don't get random requests from Tinder. Change your settings so only friends can see your information. You can also disable all apps from accessing your information.
Sign up on Tinder with your phone number
One of the easiest and safest ways of using Tinder without Facebook is by using your phone number.
When signing up for Tinder, there are these two options, and once you choose your phone number, you cannot use Facebook.
Use another Facebook account
You can open another Facebook account with your other email address and phone number. You can now use this account for Tinder and hide from your friends with this account. It may be unethical, but it is a way you can use Tinder without your Facebook information.
I hope this article has shed light on some ways you can keep your Facebook and Tinder accounts separate.
Most people don't know this, but from my experience, Tinder doesn't share anything on your Facebook feed. All you need to do is limit your visibility, and you're good to go.
Wanna find out how to meet an amazing foreign woman and have experience in International dating, but you have no idea how to start it. Keep calm, we are right here to help! ☝️ Ask Krystyna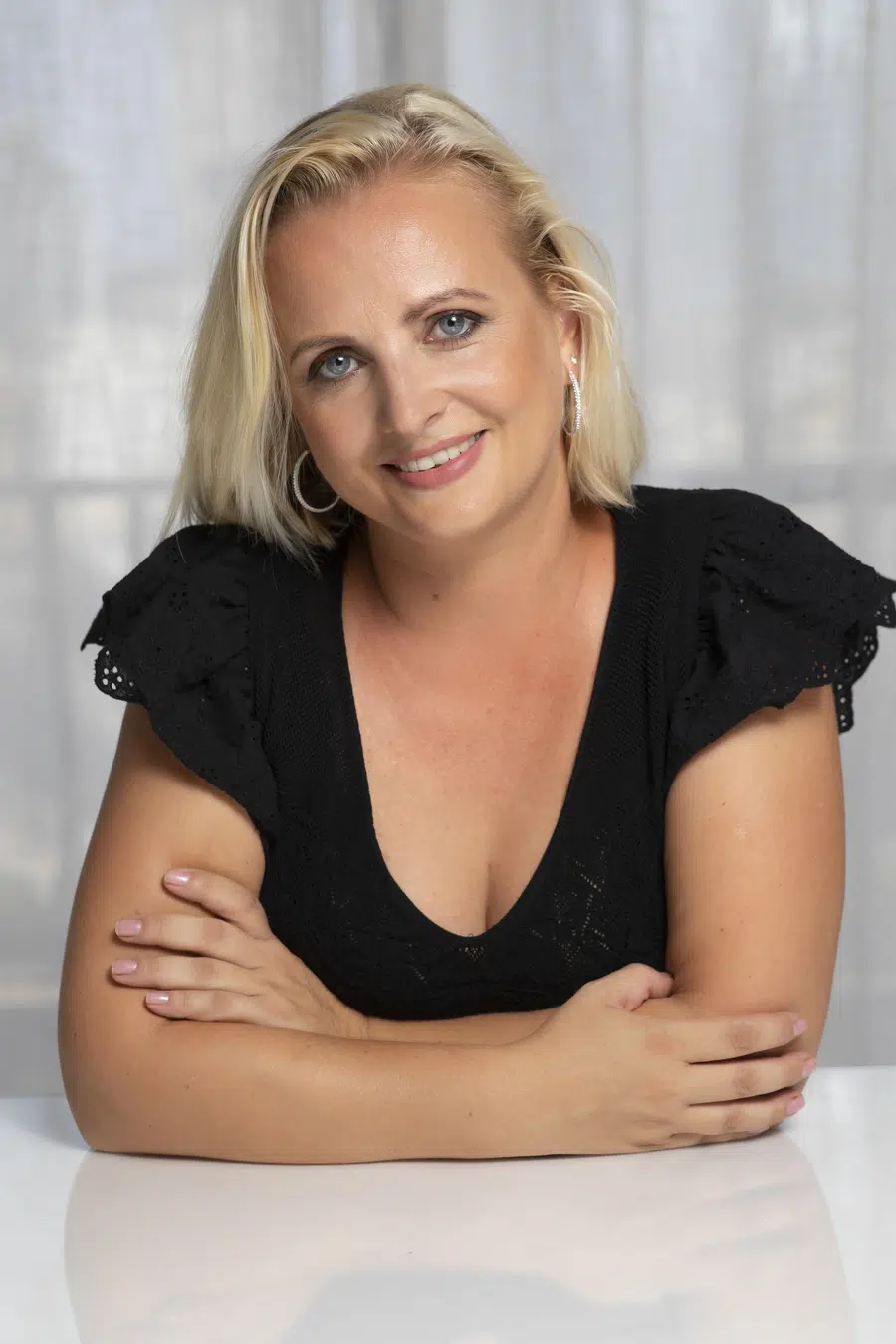 Krystyna is a blogger, coach and iDate speaker. She has been working in online romance and International dating industry since 2012 and is passionate about identifying the romance scam and giving dating tips and hacks. Join Krystyna for the dating service reviews and for finding ways to succeed with dating.
Krystyna focuses on International dating, which involves teaching men communication skills in a cross-cultural environment. She has been featured in many major publications including
DatingAdvice
,
Space Coast Daily
&
SWAGGER Magazine
.
Looking for more information? Feel free to get in touch to ask your questions or give feedback (see here:
Contact Krystyna
).