In recent years, the importance of a great Tinder pickup line has been gradually increasing but is more significant now than ever.
Considering the imposed lockdown restrictions keeping people indoors and the typical haunts that people face, more people are turning to online platforms such as Tinder in search of love.
When using a swiping app like Tinder, you do not want your first line to be a potential match to be "Hey" or "How's it going?".
People often find these lines plain boring and which will potentially lead to a deadpan convo where you will expect them to also ask you how you're doing.
In this post, I would like to inform you about 50 of the best tinder lines that are compatible both for ladies and gents.
50 of the best tinder lines that are compatible both for ladies and gents
So, here are the 50 best tinder lines that are compatible both for men and women:
1. Does this mean that we're dating now?
Quite simple but effective. This pickup line shows that you like the person but you're not being too pushy or sleazy about it.
2. Hey, I have a problem and would like some advice?
This is an old but effective Tinder pickup line because it catches the attention of the person. Also, this line holds plenty of amusement.
3. Hi, am (add name), if anyone is willing to make a mistake tonight?
There isn't a one-size-fits-all Tinder pickup line. It depends on the person's profile. In this case, you should use this pickup line when the profile of that person indicates that the only time that they're free is when they're fast asleep.
4. Of all your curves, your smile pleases me the most!
This is catchy, isn't it? At least it has to bring a smile to a person's face.
5. You're so pretty that I forgot my awesome pickup line!
This is a cheesy and funny Tinder pickup line that can spark up a conversation swiftly.
6. Tinder is telling me that my single days will be over once I say Hello. SO, does this mean that we are exclusive?
This is a teasing and funny pickup line. You should use this line if the Tinder user has indicated on their profile that they're single.
7. You're going to have to leave. You're making all the other ladies look bad!
This line is simple, sweet, and quite funny.
8. Sorry, but I think you owe me a drink. Because when I saw your profile, I dropped mine.
This line is sweet and effective. It definitely will help you. It is funny and it's a confident move after all!
9. I'm having problems pronouncing your name correctly. I'm just going to call you Cupcake. Are you cool with that?
This Tinder line is a clever opener and it offers insight into what they also think about. It also shows that you've plenty of confidence.
10. I'm not usually a photographer, but may I picture you and me together?
This is a cute and enticing way to let the person know that you're looking to impress her.
11. Hi, I'm Mr. Right. I heard that you were looking for me!
This is a good way to begin a conversation with your match and let them know that you're interested in them.
12. Great looking hair! Would you like to mess it up?
This is a great and bold pickup line that directly portrays your intentions. Use it if she has indicated on her profile that she is looking for pleasure.
13. I think there is a magnet here. Because I am attracted to you!
This line is simple and directly tells your match that you want her and would like to know more about them.
14. I may not go down in history, but I can go down on you!
This is a catchy and awesome pickup line that can get the conversation with your match going.
15. Hailee, coffee or drinks this week?
This is a good way of being straightforward and getting to the date part.
16. See my good friend right there? He would like to know whether you think that I am cute!
This line is a great teaser and is certainly bound to spark up a conversation between both of you.
17. Hello, my name is [your name], but you may call me tonight.
This indicates confidence and shows that you're interested in her.
18. You're all the things I thought I didn't want in a lady!
This phrase shows that you were impressed by her Tinder profile. Use it if she has a catchy member profile.
19. I'm not looking to impress you or something, but… I'm Superman!
This funny line is a great way of starting a conversation with your match.
Simple and straightforward. This line will impress your match and let him or her know that you intend on going out with them.
21. Your eyes are quite pretty, and I felt I had to tell you!
People like being told what makes them beautiful or handsome. This line will certainly catch their attention.
22. What is your idea of a great weekend?
This is a creative way of determining what your match likes doing on weekends. So, you can ask her out appropriately.
23. Top 3 things to do on a Sunday?
This pickup line will give you a mental picture of what you can do should both of you meet.
24. You seem like you love a great adventure! Which are the most memorable ones you've experienced so far?
People like talking about themselves and the experiences they've been to. This is a great way of starting a conversation.
25. Next time a person asks me about my type, I'll show them your profile.
This pickup line shows that you have humor and shows the level of interest that you have for them.
26. If I told you that you had an amazing body, would you hold it against me?
This is a great way of using innuendo to your advantage. It is not overtly sexual but is flirtatious instead. Who doesn't like being a bit sexual?
27. Pepperoni or Hawaiian?
This is an amazing way of asking someone out. Who would reject a pizza offer?
28. Hey, you look gorgeous! Can I tell you that next weekend over dinner?
A bit cheeky but it is direct and shows that you're interested in your match.
29. At first, I thought I wouldn't see anyone I like on this app… until I saw your profile!
This line is an attention seeker. This message directly tells them that you adore their looks and you're interested in them. It will make him/her feel special from the rest of the others.
30. Are you a believer of love at first swipe?
This is a great way of talking to girls on Tinder.
31. I don't contact people often on this platform, but I find you quite intriguing!
This is forward and funny enough not to be awkward. When you use this line, there is a high likelihood that you might have sparked a conversation with your match.
32. The only thing that I can't tell from your eyes is your name.
Funny yet straight to the point.
33. Roses are red, you are awesome, pickup lines are overrated; let's go out on a date!
Again, this is an old yet effective Tinder pickup line.
34. Sorry, I cannot hold it any longer. I am falling for you!
This is an effective pickup line that is bound to raise plenty of amusement.
35. Let us be laughing together this time next year!
Simple yet effective. This line will surely create a good impression of you. It's not ambiguous or complex. Just direct.
36. Your Tinder bio says that you're not interested in one-night stands. Would you like to try a two-night stand?
This line is suggestive and direct. If they reply to this, you will know whether or not they're interested in you.
37. I must be a snowflake. Because I am falling for you!
A cheeky but awesome pickup line to get your conversation going!
38. I must be in a museum because you are a work of art.
Who doesn't like compliments? No one!
39. Your beauty blinded me. I'm going to need your phone number and name for insurance reasons.
A funny but catchy phrase that will certainly create a lasting impression on the person on the other end.
40. There is something odd about my eyes. I can't seem to get them off of you!
This is a clever way of saying that you're attracted to someone.
41. What is your idea of a perfect day?
An old Tinder pickup line but one that surely produces positive results.
42. I am in the mood for pizza. Are you interested?
This old pickup line is a catchy and great way to ask a lady from Tinder out.
43. Hey, I like your display picture! Where was it taken?
If you ask a person where they took a picture, they will certainly want to answer back.
44. Besides being drop-dead pretty, what else do you do for a living?
Besides showing that you have a sense of humor, it also shows them that you're quite interested in them.
45. I can feel you looking at my profile from here!
This line is as flattering as it is funny!
46. I would allow you to take me to dinner tomorrow.
This is hilarious! It is a great way of turning the tables because you're saying that they're the ones taking you out to dinner rather than vice-versa.
47. My family is so excited; they cannot wait to meet you!
Again, this is a Tinder line that will catch her off-guard and is sure to spark up a conversation.
48. Are you a dog person or a cat person?
This is mainly a line to ask ladies although it can apply to men as well. It is a great way of initiating a conversation.
49. When our friends ask us about how we met, what do we tell them?
This is hilarious, right? It will make the other person smile. The chances of receiving an interesting reply are quite high should you use this pickup line.
50. I woke up thinking that today would be just a boring Monday, then boom… I saw your picture on my app!
This line is bound to make the person on the other end feel special. This will make them enthusiastic about engaging in a conversation with you.
Each person on Tinder knows that the majority of conversations you engage in could end up being the absolute worst. There are numerous stories regarding what could go right or wrong.
All that depends on the initial sentence that you send once you have matched with someone. Rather than using the typical pickup lines, you should consider these opening pickup lines that are mentioned above.
You could be surprised at who could swipe right! In a crazy platform such as Tinder, it is difficult to get the attention of someone especially if that person receives myriads of requests per day. With that said, you need a great pickup line that will catch their eye.
These pickup lines will make sure of that and will be more successful in initiating a conversation as compared to using Hey or How's the going!
Wanna find out how to meet an amazing foreign woman and have experience in International dating, but you have no idea how to start it. Keep calm, we are right here to help! ☝️ Ask Krystyna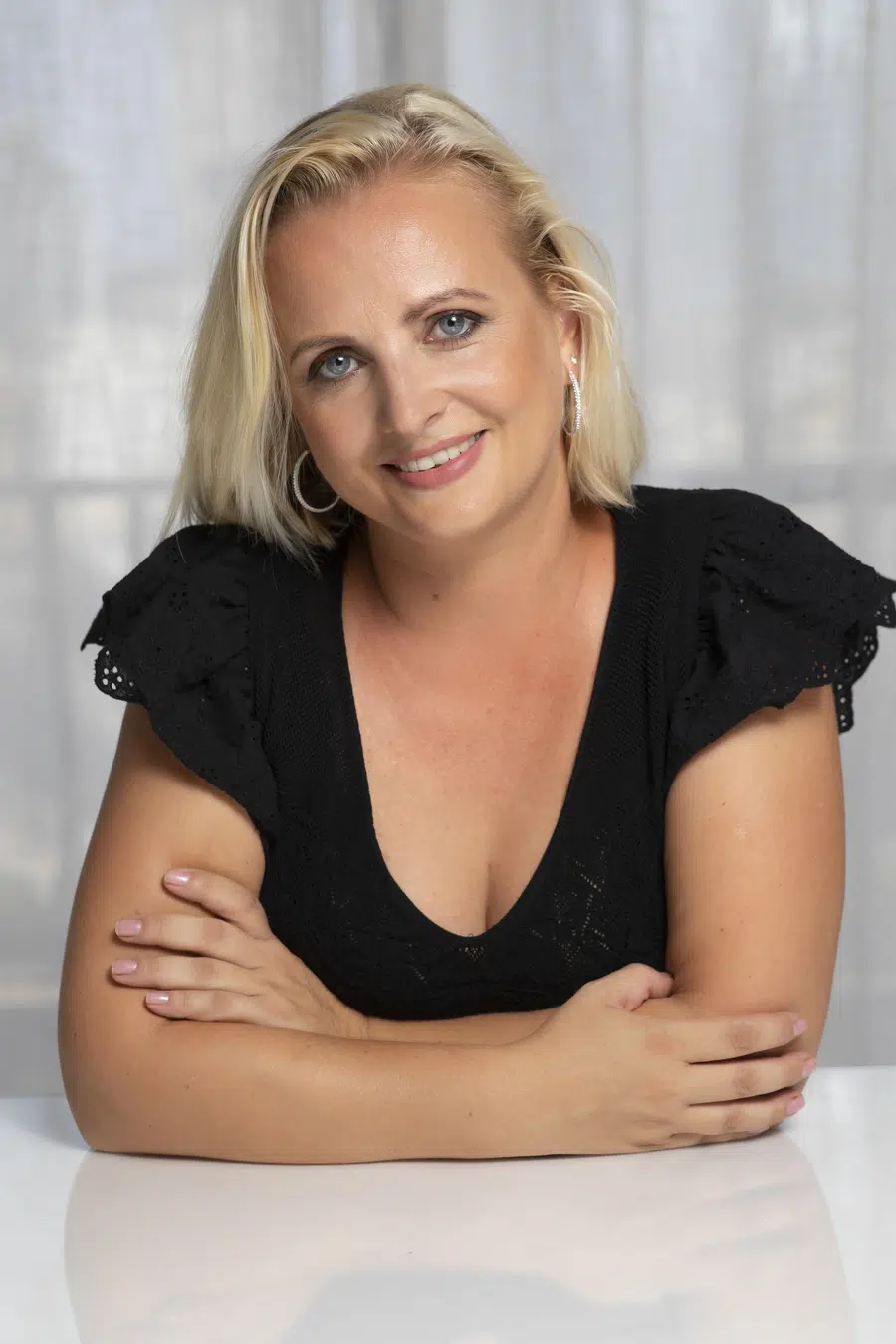 Krystyna is a blogger, coach and iDate speaker. She has been working in online romance and International dating industry since 2012 and is passionate about identifying the romance scam and giving dating tips and hacks. Join Krystyna for the dating service reviews and for finding ways to succeed with dating.
Krystyna focuses on International dating, which involves teaching men communication skills in a cross-cultural environment. She has been featured in many major publications including
DatingAdvice
,
Space Coast Daily
&
SWAGGER Magazine
.
Looking for more information? Feel free to get in touch to ask your questions or give feedback (see here:
Contact Krystyna
).