Nowadays, many people rely on online dating, especially dating apps, for hook up or dating. One of the most popular dating apps is Tinder.
Since its launch in 2012, it has received a lot of publicity. Furthermore, many people have found lasting love by using Tinder.
If you are using Tinder for the first time and wonder whether it is for hookups or dating, well, this guide is for you.
Continue reading as I will inform you on the ins and outs of this popular dating app.
Tinder is a free dating app that matches singles with their ideal partners from all over the world. Launched in 2012, this dating app matches couples based on their physical location.
The app alerts you of other Tinder members who fall within a specified gender, age range, and within your location's particular region. If you like them and are both interested, you can chat privately and get to know each other better. It is most famous for its swipe and match feature.
Furthermore, this dating app has become the go-to app for singles looking to hook up, date, or find a long-term relationship. You will need to create the best possible Tinder profile with your best possible photos to get potential matches.
Some of the random facts that you won't believe are true about Tinder is that it has more than 57 million users, of which 78,1% are males, and 21,9% are females. In comparison, 30% of its users are married.
Furthermore, it is the most well-liked dating platform in the US. Besides, it is accessible in 190 countries. It is also available in more than 40 different languages.
How does Tinder exactly work? Features & Pricing
Any tinder enthusiasts can attest that Tinder has a couple of free and paid features that are enjoyable by its wide range of clientele worldwide.
Free and Paid Tinder Features
The following are free and paid features and the latest pricing breakdown you should expect when logging in or registering on this online dating platform.
With Tinder, you can easily use your Facebook ID, phone number, or Google ID to sign up.
When you sign in using your Facebook or Google, your tinder app will automatically extract any relevant data. As a result, you are relieved from the tedious process of keying your profile details and ease your login process.
With a user profile, you can view your biodata details such as profile pictures, birthdate, current work and other relevant information about you. Tinder allows you to update your profile by integrating your brief information constantly. Also, this dating site will enable you to view the following details; age, your brief descriptions, distance, mutually friends and interest.
An excellent online dating platform should be accessible to its users despite its geographical location. Tinder as an online dating platform is not exceptional to this. That is why when you use this app; it provides contacts depending on the area of its users. It further uses the geo-location functionality to fetch all the users who live in one location.
Tinder uses search-based functionality that allows you to adjust the search by filtering location, age, and sex. When you use a free version, you can only access a limited geographical area of 10 miles.
Initially, a list of all your potential matches depends on your number of mutual friends, their interests, and your physical location. However, you can either swipe right to like or left to reject an individual.
A match is a vital feature that works when two users swipe right to one another. This feature allows users to chat with each other with ease.
After a user finds a match, the next crucial free feature in Tinder is chatting. This feature allows users to have a private conversation through text messages. It will enable users only to send and view text messages.
A push notification notifies the user whenever there is a new message, match or like.
Superlike is a unique feature that allows the user to super like another user. For instance, when you super like a match, you notify the other user regarding your interest instead of mysteriously liking them and requesting a mutual connection.
A superliked match has a blue star following their names. The other user who logs in usually sees a blue banner at the bottom side of your name. As a result, this critical feature increases your chance of getting a partner or hookup three times.
That is why superlike is the most used feature by many tinder users worldwide. However, if you are using a free version, you are given only one super like per day, but those who use paid plan are given five superlikes daily.
This unique feature is used in paid plans. It allows you to rank on top of the users' list for 30 minutes in your geo-location. It will cost you $6.99 to purchase a single boost, while ten cost $49. If you are a member of tinder platinum, plus, or gold, you are guaranteed to get one free boost every month.
Tinder offers unlimited rewind when you swipe left to a person unknowingly. All you need is to correct the mistakes by pressing the rewind button until you find that ideal profile you are looking for.
Are you looking for casual dating or hookups? Tinder is a fun swipe-style online dating platform. Probably you are wondering how much it will cost you to register on this platform. You might also be wondering the differences between tinder plus and tinder gold subscriptions.
Tinder plus and tinder gold are different paid editions of the tinder app that allows you to access unique premium features on offers like one boost a month, unlimited swiping, or unlimited likes. When you use these paid packages on Tinder, they offer at least one month's boost.
That means your profile will be visible to many members. Furthermore, Tinder uses two categories to price its users. The first category is users under thirty years, while the other is users above thirty years.
For subscribers below thirty years
Subscribers above thirty years
What is the success rate of Tinder?
Since its inception, Tinder has been an online dating platform that has experienced tremendous growth. The following are some recent statistics you probably don't know if you plan to join this platform.
If you are contemplating signing up on Tinder, you may be wondering who uses this app and probably the user base. Below are the statistics of Tinder users, their age, gender, marital status, and the time they spend on the app.
In 2021, the rough estimate of Tinder's users surpassed 57 million. Although there are no news statistics available, the number of users in 2018 was estimated to be 50m.
Besides, in an article published in the BBC in February 2018, the estimated number of tinder users was 57 million.
Did you know?
Tinder registers 2 billion views every day. Also, it has more than eight sexual orientation options.
The users who mostly dominate most online dating platforms, such as Tinder, are young people. 
According to a GlobalWebIndex survey in 2015, most people who use Tinder are between 25 to 34 years and make up 45% of all Tinder users. While 16-24 years make up 38% ,35-44 years, 13%, 45-54years 3% and 55-64 years 1%.
According to the statistics published on Statista in 2019, 78.1 percent of these online dating users are male, while 21.9 percent are females.
According to research conducted by Statista in the first quarter of 2020, this dating app had 6.03 million registered paid subscribers. While Tinder press reports statistics regarding this dating app, paid subscribers was 6.6 million.
According to GlobalWebIndex, about 54% of Tinder users who engaged in this study were single. At the same time, 42% of them were either in a relationship or married. And the least being divorced, making 3% of the users interviewed.
The study was conducted in 2015, and there is no other updated or official information released for this part yet.
This dating app is used in 196 countries and ranks in the top 5 best dating apps globally. The countries that mostly use Tinder are the US, UK and Brazil. A survey conducted in 2017 by eMarketer estimated that approximately 10% of people who use the Internet in Brazil also use Tinder.
Furthermore, BBC reports show that this online dating platform is the most well-liked dating site in Europe and North America.
What is Tinder used for mostly?
This dating platform upends convectional dating culture, which dictates that you must go out to social places to interact with a stranger physically.
As a result, this online dating platform brings singles from diverse backgrounds into one accessible pool, which is accessible at the comfort of your home.
Besides, many people refer to this online dating platform as a hookup app. Tinder aims to offer lasting solutions to users seeking a long-term relationship, friendship, casual dating, or even marriage.
But is Tinder really just for hookups?
A 2020 survey found that around 22% of people use this online dating app for casual encounters. However, there are still many people who are about 4% looking for a long-term relationship.
Furthermore, in another recent survey, 44% of tinder users use this online dating platform to build confidence and boost procrastination. This group of users are not interested in long term relations, neither are they using the site for casual sex or hookups.
In addition, this dating app has a large user base and is a gold mine full of possibilities. Regardless of your intention, you can easily equate to lots of opportunities. That is why you cannot assume that this online dating platform members are just looking for a casual hook up.
Conclusion: Is Tinder for casual hookups or serious dating?
Tinder, from its exception, has built its brand on casual hookups. Nevertheless, you can still find users who are interested in long-term relationships. When you join this platform, factors like age, geo-location, and gender will determine your chances of success.
Like any other online dating platform, Tinder is just a tool that enables you to connect and introduce yourself to others. Our advice is to create an impressive profile and add your nice-looking photos, and you will get what you love.
This platform is fast, free, and quick. If you are single and searching for a hookup or long-term partner.
It is your choice to decide whom you will spend your time with.
Wanna find out how to meet an amazing foreign woman and have experience in International dating, but you have no idea how to start it. Keep calm, we are right here to help! ☝️ Ask Krystyna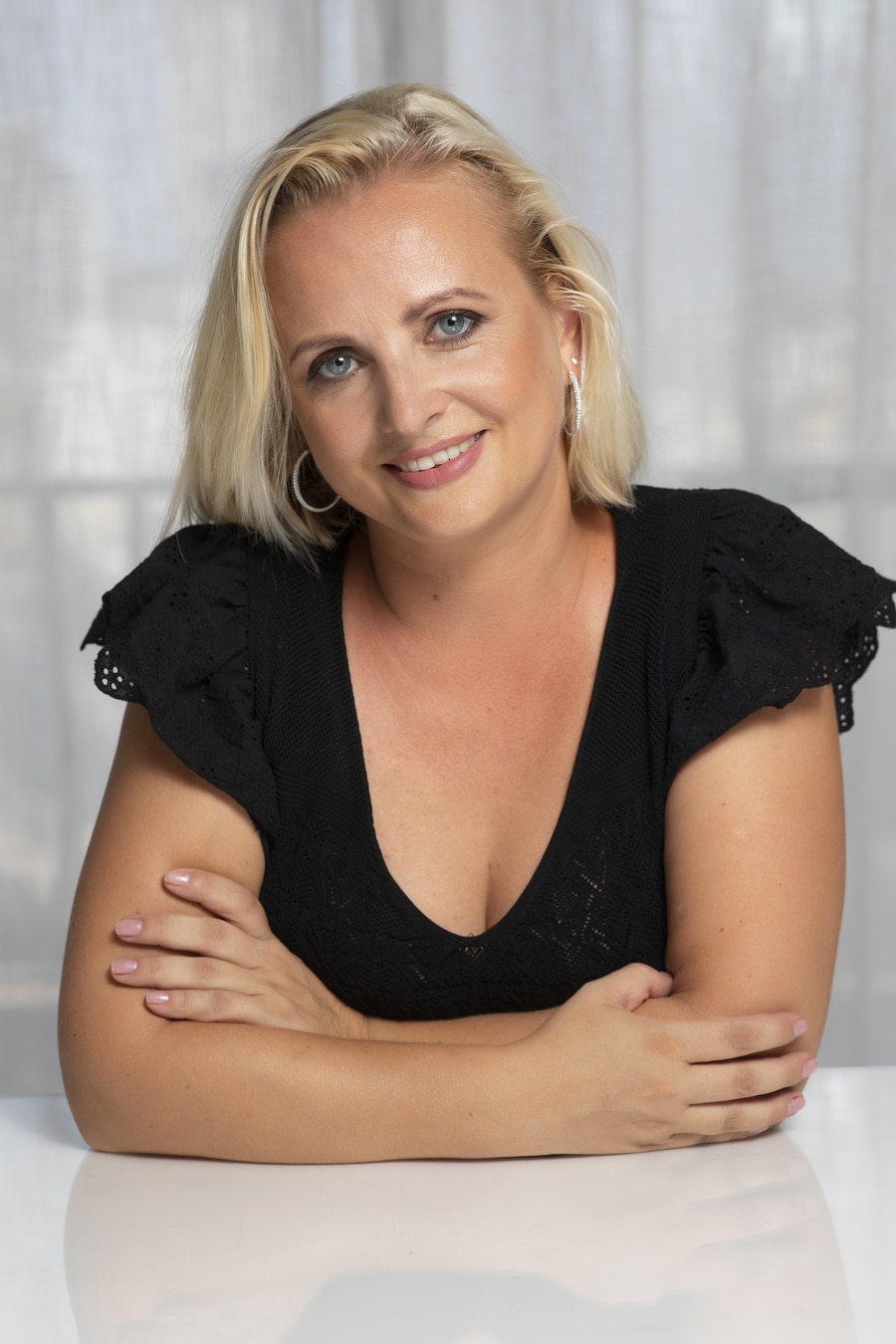 Krystyna is a blogger, coach and iDate speaker. She has been working in online romance and International dating industry since 2012 and is passionate about identifying the romance scam and giving dating tips and hacks. Join Krystyna for the dating service reviews and for finding ways to succeed with dating.
Krystyna focuses on International dating, which involves teaching men communication skills in a cross-cultural environment. She has been featured in many major publications including
DatingAdvice
,
Space Coast Daily
&
SWAGGER Magazine
.
Looking for more information? Feel free to get in touch to ask your questions or give feedback (see here:
Contact Krystyna
).